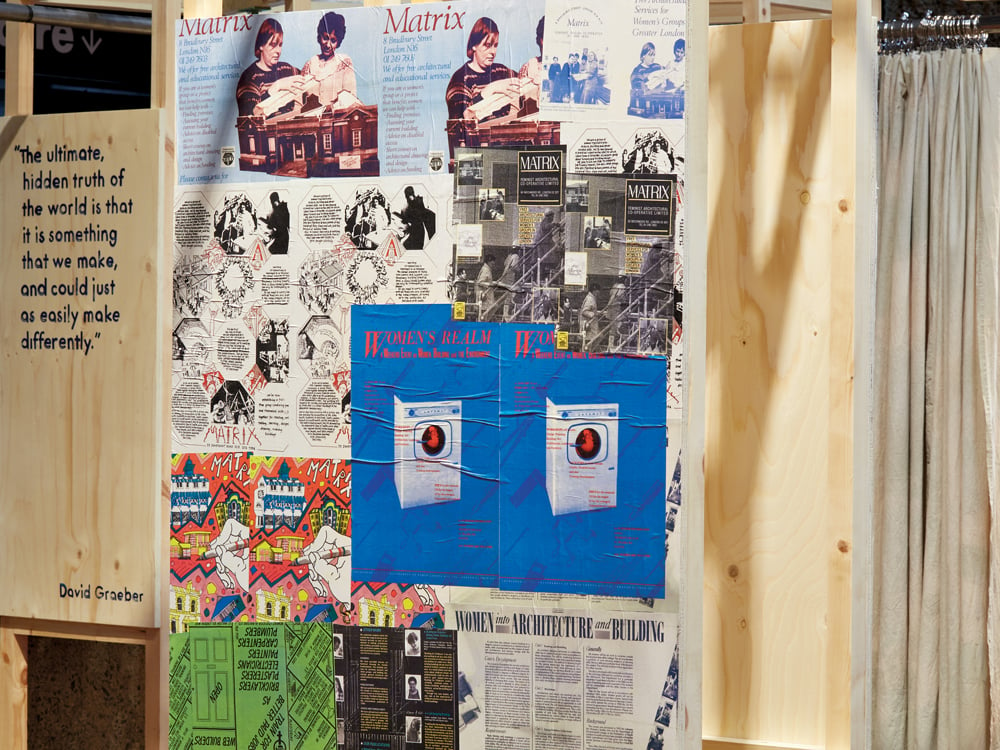 August 3, 2021
How We Live Now Highlights a Groundbreaking Group of Feminist Architects
The Barbican Centre exhibition showcases how the Matrix Feminist Design Co-operative questioned the role of architecture in defining social—particularly gendered—norms.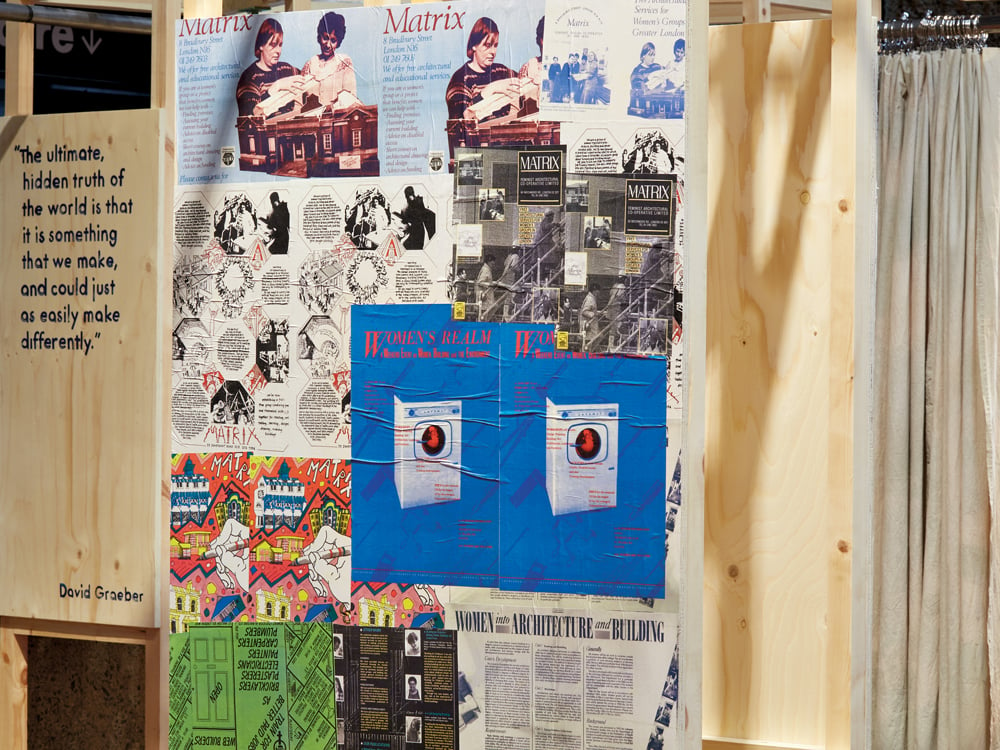 "Matrix is sometimes treated almost mythologically as a foundational moment for feminist architecture, so we were keen to do more than a simple retrospective," explains Jos Boys, one of the founding members of the Matrix Feminist Design Co-operative, which was active in London from 1981 to 1994. The group is the subject of How We Live Now, a new exhibition in the city's Barbican Centre, cocurated by Boys and the Barbican's Jon Astbury, which showcases the cooperative's work to question the role of architecture in defining social—particularly gendered—norms.
More than producing rarefied objects, Matrix focused on innovative processes that expanded the ways architecture was happening, and for whom. For example, How We Live Now highlights the cooperative's methods in designing the Jagonari Women's Centre—a brick community building with a mosque-inspired courtyard founded in the mid-1980s by Bangladeshi women in east London. "It all began with sitting down with the users and talking about what they wanted," says Astbury. Those methods were aimed at involving the community in the design process, including drawing 1:1-scale plans on the floor with tape and taking the women and their families on "brick picnic" tours throughout London.
The exhibition is told through films, models, photographs, drawings, and book facsimiles, and is contained in a timberframed structure designed by Edit Collective within the Barbican foyer. Edit also features in the final part of the exhibition alongside other contemporary practices that, as Matrix did, explicitly address the social and political dimensions of architecture, along lines of gender, race, class, and sexuality.
"It's engaging people with the idea that the act of design is not a passive or neutral one," says Astbury. "If someone comes to see the exhibition and then starts thinking about how the design of their home has been influenced by assumptions about the role of a woman in the house, then that would be great."
You may also enjoy "Shot on LiDAR, a Short Film Examines the Contradictions of Urban Surveillance"
Would you like to comment on this article? Send your thoughts to: [email protected]
---
Register here for Metropolis's Think Tank Thursdays and hear what leading firms across North America are thinking and working on today.