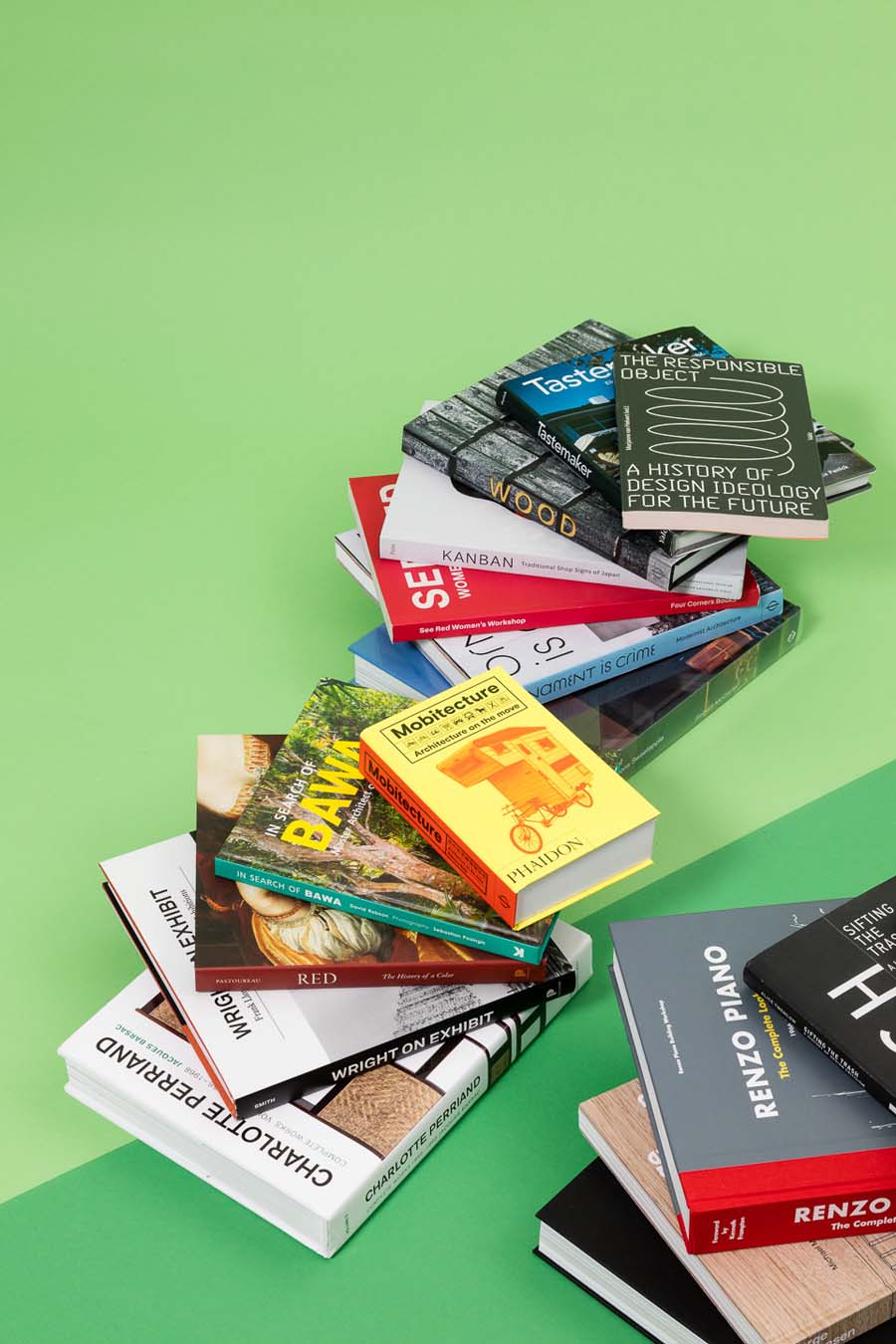 April 10, 2017
25 Architecture and Design Books to Read This Spring
From wood structures to urban spaces, here are the books Metropolis editors recommend for your reading list or book club this season.
From an all-encompassing look at wood structures over the past thousand years to an in-depth analysis of the role of urban spaces in politics, here are 25 books Metropolis editors recommend for your reading list or book club this spring.
---
Architecture
---
Written and designed by William Hall
Phaidon, 224 pp., $50

One hundred and seventy structures from the past thousand years are featured in William Hall's latest book, Wood, where work by globally renowned architects from Renzo Piano to Tadao Ando and Peter Zumthor is displayed in a conversation-comparison manner. Accompanying each project, including Piano's Jean-Marie Tjibaou Cultural Centre and Le Corbusier's Mediterranean log cabin Le Cabanon, are a slew of comments, along with analyses and photographs that prompt readers to draw their own conclusions.
Written by Owen Hopkins
Designed by Jon Kielty
Royal Academy Publications,
128 pp., $25

Lost Futures is a detailed look at buildings and structures erected between 1945 and 1979 in Britain that, while once reflective of the progressive mindset of the society, have since been demolished or altered beyond recognition. Hopkins details the process of their creation and their eventual destruction in a collection of photo- graphs and research.

Written by Rebecca Roke
Designed by Akiko Kanna
of StudioKanna
Phaidon, 320 pp., $25

Mobitecture is a visual ode to life on the move. Divided into eight chapters, this book thematically explores mobile forms of architecture— some strange, some practical, and some out of this world. This all encompassing collection looks at the interconnection between art and mobility via more than 250 images of typologies that roll, inflate, unfold, and pop up.

Written by Albert Hill
and Matt Gibberd
Designed by Hans Stofregen
Phaidon, 224 pp., $50

In this look at Modernist architecture, Ornament Is Crime argues that Modernism need no longer be tied to traditional definitions. It is a predominantly visual piece composed of photos and essays tracing the lineage of modern architecture through canonical works by Le Corbusier, Mies van der Rohe, and Walter Gropius, as well as work from some of the best architects of the 21st century.