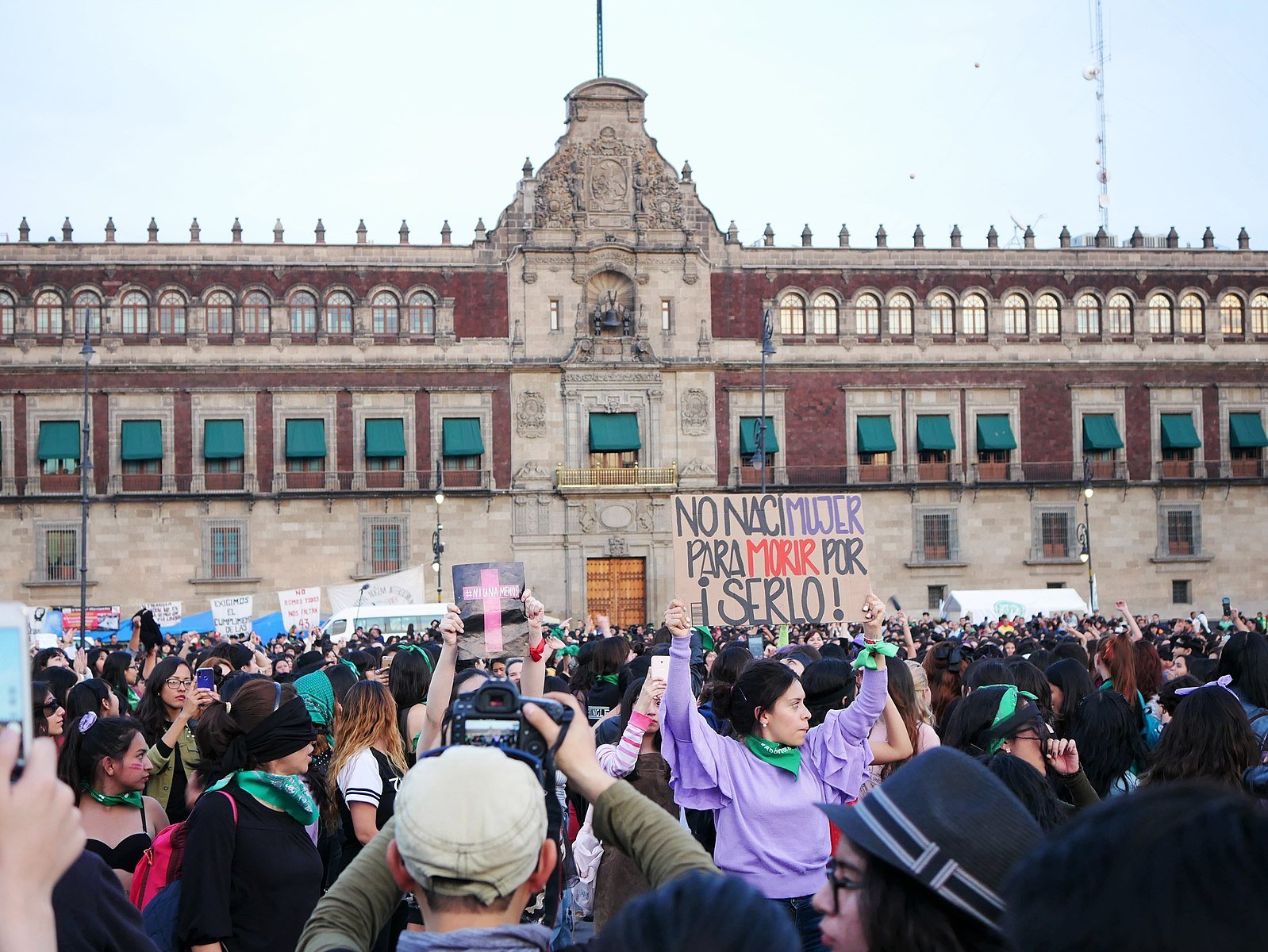 March 10, 2020
In Mexico, Women Architects Join a National Movement
Women at the head of Mexican architecture firms stand in solidarity with the national strike.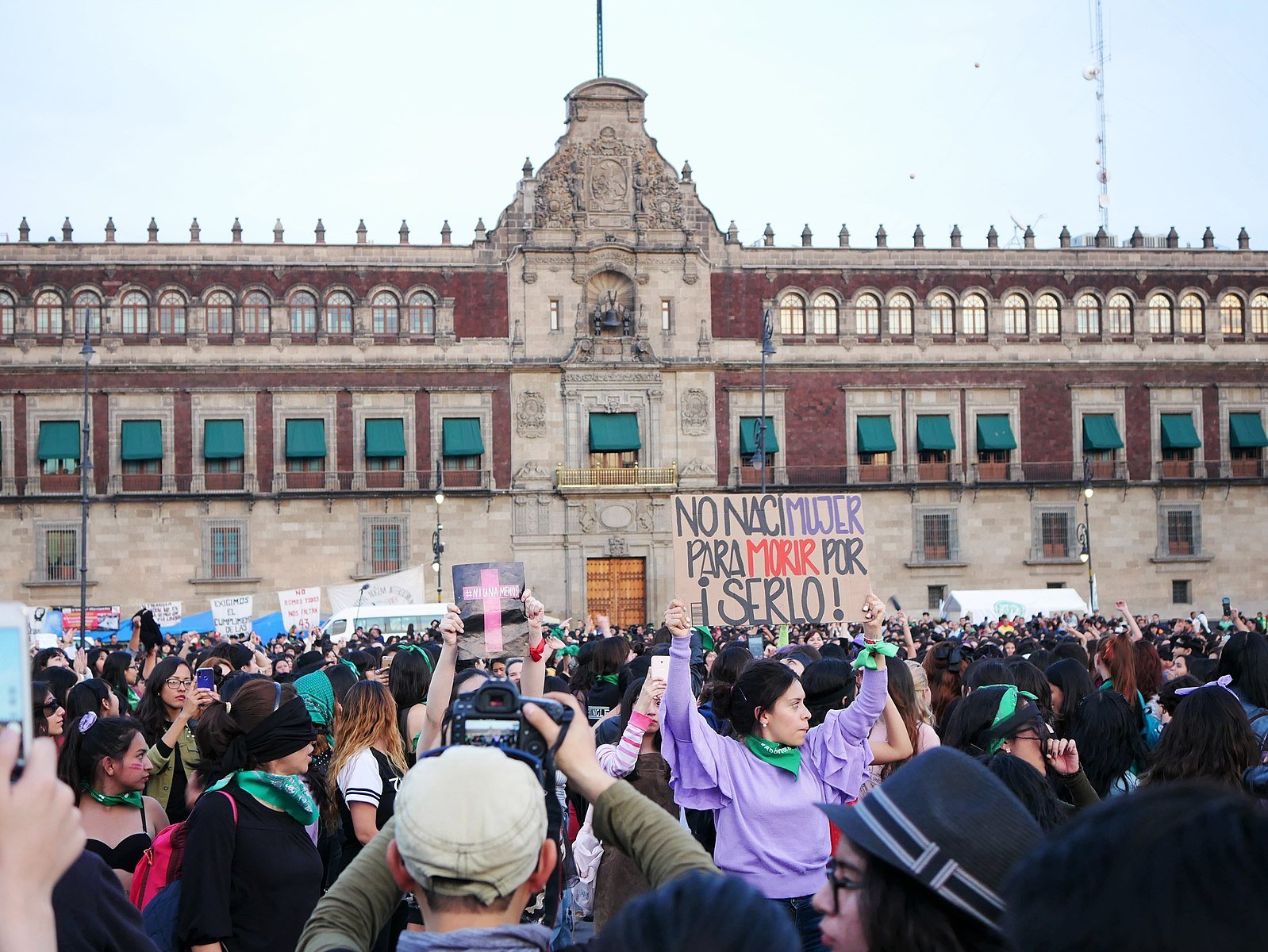 In architecture, the glaring lack of women heading the world's top firms stands as evidence of the sexism that continues to permeate the profession. In Mexico, however, examples of successful female architects abound. Frida Escobedo, Tatiana Bilbao, Fernanda Canales, and Rozana Montiel come to mind as women who independently lead their own studios and have accrued dozens of awards between them, while architects like Gabriela Carrillo, Magui Peredo, Saidee Springall, and Gabriela Etchegaray codirect equally successful firms along with their male partners. Within the national architecture scene, their accomplishments are often touted by those skeptical of gender disparity as indication of an equal playing field. As it happens, the truth is far more complicated.
"Representation is important, and female architects in Mexico have paved the way for younger women entering the profession to continue down this path," says Rozana Montiel, whose studio (unintentionally) comprises solely women. Montiel adds that "in Mexico, there's also a social structure of family support that is less prevalent in the U.S. and Europe, and allows for women to have more flexibility in their professional lives." Despite this, gender discrimination is still pervasive. "It is a grave problem that manifests on every scale," says architect and theorist Fernanda Canales, "from how women are treated in construction sites, to pay disparity and matters of abuse."
Mexico has long been a country beset by gender inequality, but a recent rise in femicide rates has brought the issue to the forefront of the national discourse. In Mexico City, feminist collectives have taken to the streets on several occasions in the past year, protesting the current administration's apparent lack of will to address the problem by vandalizing a slew of the capital's most notable monuments. In the past, architects and urbanists have argued in favor of protests as a way to galvanize communities through the temporary appropriation of public space, but this year, women in Mexico have chosen to follow the massive marches that took place on International Women's Day with an opposite strategy, organizing a national women's strike on Monday, March 9.
The strike calls for all women to invisibilize their bodies and silence their voices for a day by staying home and abstaining from social media—an act meant to symbolize the average of ten women who are killed or disappear every day within the country, and to highlight through erasure how indispensable women's contributions are to society. Months ago, female architects and designers in Mexico created a group, which now has more than 600 members, to discuss and tackle gender issues in the field. The women decided to join the national movement, marching together on Women's Day and later participating in the strike.
"There's a social awakening happening around gender issues in Mexico where women are beginning to think deeply about the dynamics of our workplace, and every space in which we exist," says Lucrecia Sodo, a member of the group who works at the male-led architecture studio PRODUCTORA. Her observation is not unfounded: Sunday's march had an unprecedented number of attendants, and the strike has gained so much traction on national news outlets that businesses, schools, and institutions have taken to social media to declare their solidarity. For Rozana Montiel, it's an apt strategy. "As with every march, we seized the streets, raised our voices and made ourselves visible. To follow that noise with a day of absolute silence had never happened before in this country, and that's important." She's right: It signals a breaking point.
"In regards to the march and the strike," concludes Fernanda Canales, "I can tell you that I understand it as a daily fight, that won't end here."
You may also enjoy "New Talent: Sara Zewde Explores How Narrative and Context Produce Landscape."
Would you like to comment on this article? Send your thoughts to: [email protected]