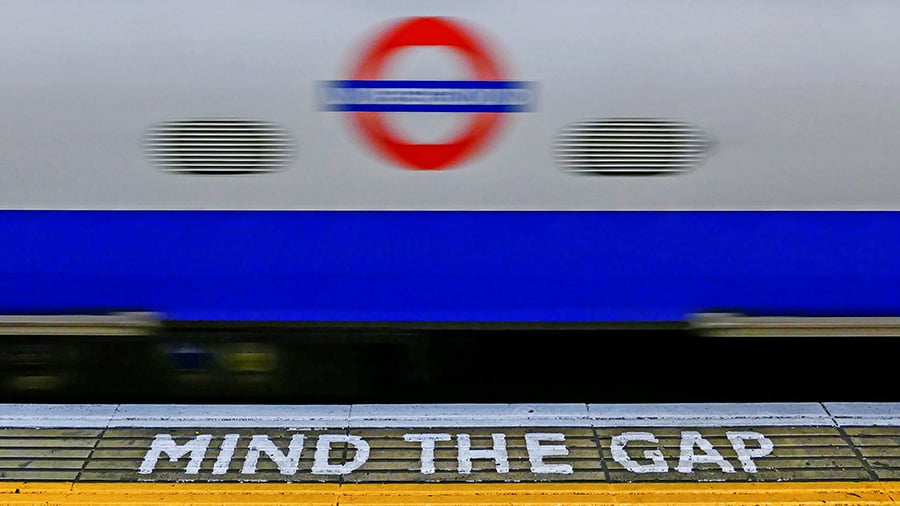 April 28, 2017
MIND THE GAP: The Need to Bridge the Professional & Academic Divide
There is a pent up reservoir of knowledge between academia and professional practice that needs to be tapped. Here's how.
Too often, academia operates only in "digital architecture." The academic time-frame is elastic with self-imposed deadlines that have little consequence. In architectural education, the goal is to become a problem solver, to think outside of the box—but what is the result? The bulk of knowledge and hard work is (arguably) thrown in the trash at the end of the academic calendar.
The architecture profession largely operates in the "built world" with a fixed calendar. It functions in the present with a focus on budgets and billable time within a reduced schedule. While time is limited, the impact from our decisions are not. What gets drawn (most of the time) gets built. What gets built impacts the way in which the world lives, works, and plays. With the profession's nose to the grindstone, who is really managing the course of our future?
Without time for studious inquiry and applied research, the architecture profession is unable to fulfill its full potential. It is essential for the design profession to find an outlet from the urgency of day-to-day demands to look ahead, sense impending change, and make innovative adjustments. Academic institutions must prepare the next generation to not only be thinkers but influencers that impact the do-ers of today.
We must change the game and form a "PAC" (Professional + Academic Collaborative). There is a pent up reservoir of knowledge between the two that needs to be tapped. The following will briefly look at what we can do to drive change and innovation within the academy and the building design and construction industries.
1) A PARTNERSHIP + SHARED SPACE
The 2015 Architectural Research Centers Consortium (ARCC) in Chicago, hosted by Perkins+Will and University of Massachusetts Amherst, was the first time the design practice and academic institutions came together to organize a conference dedicated to architectural research. The conference, titled The FUTURE of Architectural Research, culminated with over 120 papers and presentations from across the country, from both practice-led and academic research. Research topics included advanced building materials, computational design, environmental building performance, social and behavioral research, as well as new modes of research in practice and academia. Each topic uncovered the evolving potential for professional and academic collaboration in the future. The profession and academia must come together in a neutral environment, on a level playing field, to share thoughts and ideas without egos. People need to interact, allowing team chemistry to form and ideas to be sparked.
While this conference is a step in the right direction, there must be mutual reciprocation. Risks and rewards must be shared outside of respective institutions to avoid organizational constraints. This is why it is important to create public-private partnerships between practice and academy: Investments made on research from the bottom-up (academic minds) should see the financial rewards trickle from the top-down (professional pockets). In the end, there is far less innovation-generated profit to be rewarded if time is not properly invested on the front end of a challenge.
2) IDENTIFY
"If you are asking the wrong questions, the answers don't matter."
It is important to identify issues early on in order to properly investigate and develop potential solutions. What real world challenges are you and your organization passionate about? How does the pursuit align with your strategic goals? How do the challenges impact your clients and the broader world? Are these challenges impacting the bottom-line for a business? Influencing human welfare? Do they lie somewhere in-between? Whatever challenges you choose to pursue, you will need to evaluate the level of investment in human capital, knowledge capital, and financial capital they require.
3) INVESTIGATE
"The rich invest in time, the poor invest in money." – Warren Buffett
Investigation is needed to uncover the complexity of challenges affecting market sectors across the board; higher-ed, healthcare, retail, residential, commercial, and so on. Issues vary from building materials, carbon, and energy analysis to social injustices and everywhere in-between. Scientific inquiry must be applied to identify potential solutions. Whatever the reason and result of the investigation, the information must be communicated effectively to the team in order to be processed and refined.
One notable architecture firm who has invested in research and "minded the gap" between the profession and academia is Perkins+Will. They have implemented AREA Research, which is described as, "A platform that connects the design professions, academia, and research institutions, supporting innovative research to improve the built environment, and by extension, the lives of its inhabitants." AREA Research has partnered with academic institutions such as the Georgia Institute of Technology and the Atlanta Downtown Improvement District to develop and analyze the construction of the Atlanta Streetcar.
Other initiatives, such as their Innovation Incubator, launched in 2008, encourages employees to pursue their passions outside of the day-to-day. One project that was subsequently developed was the uPod: a fully customizable and modular student living environment that responds to the evolving trends and expectations in higher-ed residential life. This was a collaborative effort between the profession and academia and involved both public and private organizations. Findings were presented at the NoName Facilities Planning Conference in Boston and published in Perkins+Will's Research Journal.
Another architecture firm who is investing in the cross-collaborative mindset is M+A Architects. M+A's Forward Focused. | Smarter Design program is investing time, as well as financial and human capital, into various research initiatives that tap into the minds of employees, clients, and academic partners. Working with local higher education institutions, such as The Ohio State University and the University of Cincinnati, M+A plans to continually challenge the professional and academic divide to synergize thinkers and doers.
4) COMMUNICATE
"The single biggest problem with communication is the illusion that it has taken place." – George Bernard Shaw
Communication is key when it comes to personal and organizational development. A culture of transparency and trust must be established through a shared thinking environment. If we want smarter designs, to allow new academic discoveries to plug into practice, .we must listen first and speak second. When this happens, we create mutual respect and begin to close the gap between the profession and academia.
5) COLLABORATE
"If you cannot communicate, you cannot collaborate. If you cannot collaborate, you will be less creative." – Tony Wagner
Creative collaboration needs diversity. Team members from different organizations at different levels of leadership must collaborate to paint a picture that would not be possible otherwise. It is necessary to synergize strengths at every scale of collaboration, considering not only strengths of an organization but each individual as well. Collaborate with others who do not share your same weakness.
6) APPLIED LEADERSHIP
"Knowledge without application is like a book that is never read." – Christopher Crawford
Leadership is a visual act that is communicated daily. Leaders need to take inventory of strengths and weaknesses at an organizational and individual scale. Deciding to challenge the status-quo is the most critical part of a company's development—if you don't someone else will. Competition will always be close behind!
The gap between the professional and academic divide is not about the profession; it's not about academia. It is about a shared road and a need to synergize human capital (people/mentorship), knowledge capital (time/research) and financial capital (money/innovation). Each piece of the puzzle is needed in order to innovate. Innovation is the catalyst that will push positive progress, rather than maintain the status-quo. We must ask ourselves these questions, "What do you have that I need?" and "What do I have that I can give?"
By doing this, you begin to LEAD. Professional practice has a leg up on competition; clients improve their investment; academia contributes to real-time and real world challenges; and last, but not least, current and future generations benefit from smart design that adds to their success and not demise. It is important to understand that perspective is not about what you see, but rather about where you look. We must look to one another.