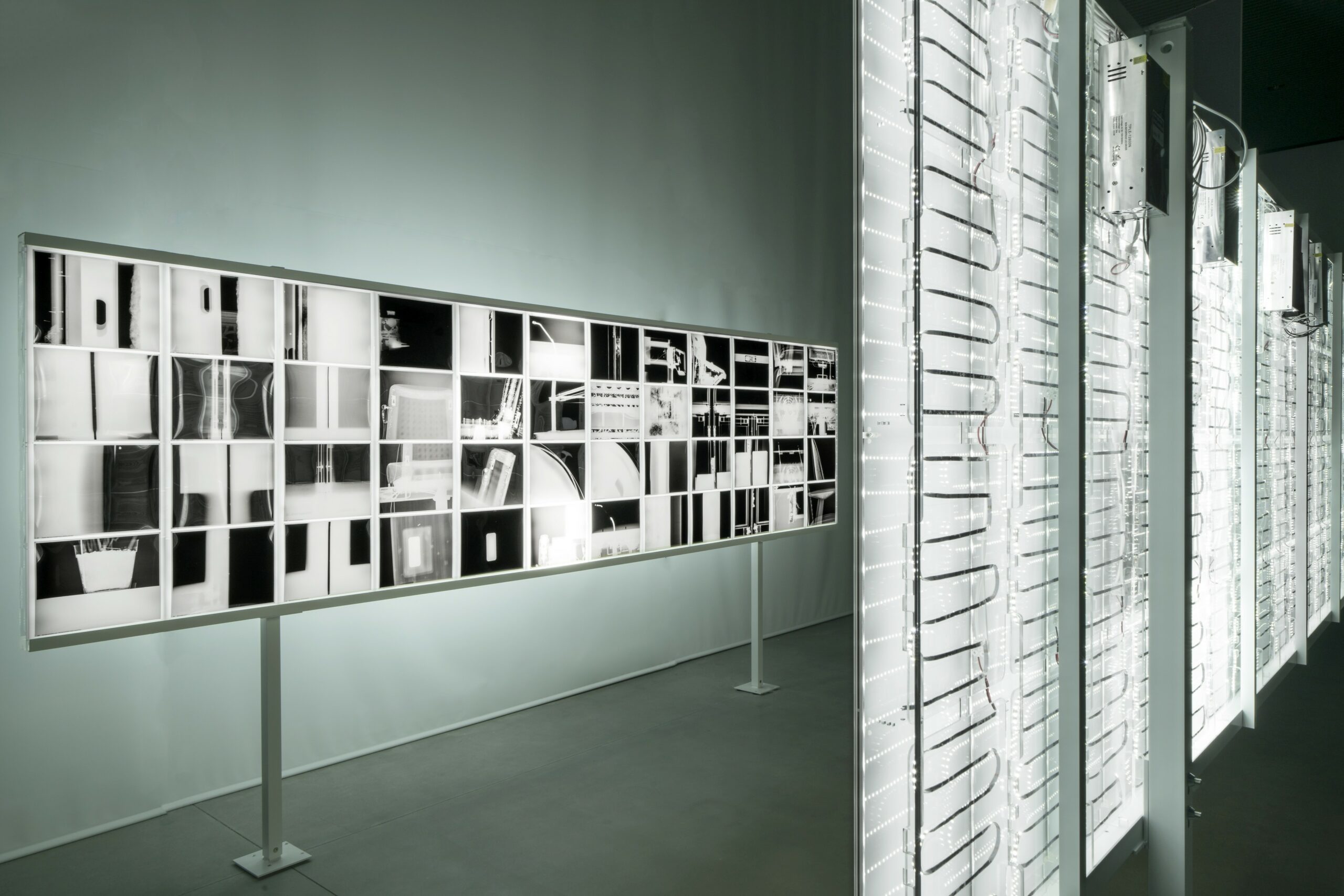 February 4, 2020
Book of X Rays Questions the Ethics of Preservation
On the face of it, Modern Management Methods documents the preservation practices of two Le Corbusier projects. But that's just the half of it.
---
The spectral, gray-scale world of the X ray is perceptibly "cold," but it can also be "hot." The variability in temperature corresponds to a difference in radiation levels, which in turn corresponds to a rise or fall in the resolution of the final image. But removed from the controlled setting of the clinic or laboratory, these operations quickly succumb to guesswork and chance. After all, itinerant X-ray operators—there are two, one holding an emitter, the other a screen—cannot see the electromagnetic rays, let alone constrain them. Spectroscopy, then, exposes the fragility of human control.
What better tool to put the lie to architecture's aura of implacable rationality and precision? In Modern Management Methods: Architecture, Historical Value, and the Electromagnetic Image (Columbia Books on Architecture and the City), writer-editor Caitlin Blanchfield and architect Farzin Lotfi-Jam point to the irony in Modernist architects' embrace of the X ray as a totem of technological civilization, whose intrinsic qualities they imputed to their own work. Following Beatriz Colomina's studies on the same subject, Blanchfield and Lotfi-Jam examine the UNESCO-protected corpus of Le Corbusier through two preservation projects, those of the Weissenhofsiedlung in Stuttgart, Germany, and the United Nations Headquarters in New York City.
Their aim is not to legitimate the canon, of course, but to reveal the "arbitrary arbitration of historical value and historical reconstruction" concomitant to all acts of preservation. Their X-ray images of the newly fortified ("blast-proof") curtain wall of the United Nations Secretariat Building, for example, are both fascinating and disorienting. Coupled with essays by historians such as Lucia Allais and Claire Zimmerman, the radiographs illuminate as well as give caution: Architects, scientists, and experts of all stripes are always working in the dark.
You may also enjoy "A Space of Perceptual Stillness: How Ezra Stoller Photographed Modernity."
Would you like to comment on this article? Send your thoughts to: [email protected]