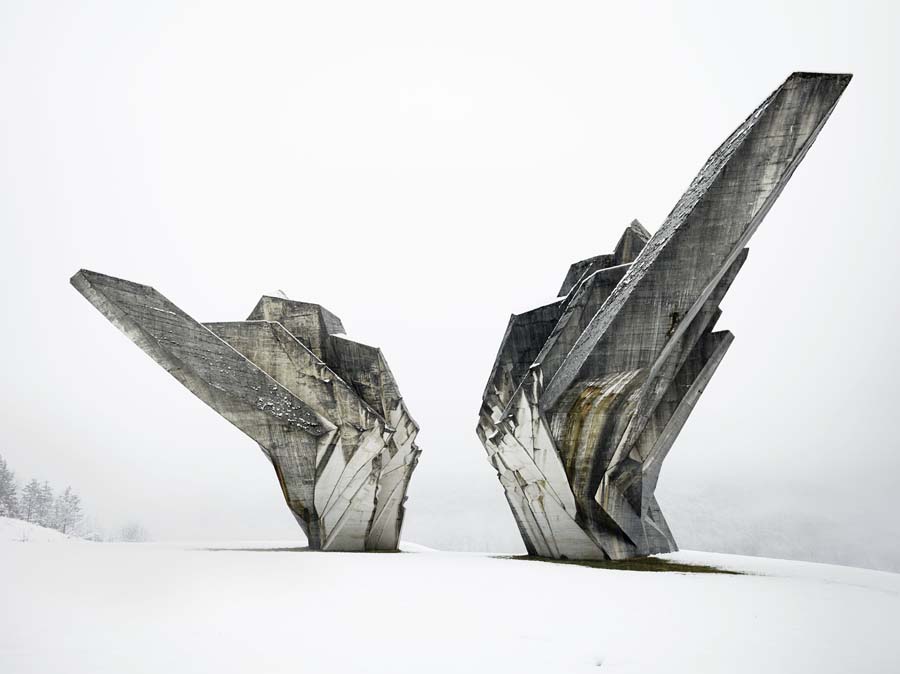 January 19, 2018
MoMA Announces Major Exhibition Dedicated to Yugoslavia's Daring, but Overlooked, Architecture
The show, to open this July, will focus on the former country's considerable postwar architectural legacy.
---
Though the fate of so many Brutalist buildings has been thrown into jeopardy, renewed enthusiasm for the austere architectural style has proliferated across the Internet, as seen in blogs like #SOSBRUTALISM, F–k Yeah Brutalism, and many more. Once-unloved structures by Paul Rudolph, Marcel Breuer, and Walter Netsch have recaptured the public imagination.
Some of the most breathtaking examples of the movement, however, were designed by architects you likely have never heard of in a country that no longer even exists–Yugoslavia. The oft-forgotten architectural output of this erstwhile Balkan nation is the subject of a major exhibition at the Museum of Modern Art (MoMA) this summer, the first of its kind in the United States. The show, Toward a Concrete Utopia: Architecture in Yugoslavia, 1948-1980, will study the buildings that emerged throughout the country's brief, 45-year existence and its enduring—and often dazzling—architectural legacy.
The Internet actually sparked the idea for the show, according to Martino Stierli, MoMA's Chief Curator of Architecture and Design, who, after seeing images of anonymous Yugoslav buildings circulated throughout social media, became intrigued by the "constructively daring, aesthetically challenging" buildings that emerged during the Postwar period. What followed was a three-year research effort combing through obscure collections and re-discovering the work of architects such as Bogdan Bogdanović (an influential architect, and a former mayor of Belgrade, Serbia), Svetlana Kana Radević (considered the first female Montenegrin architect), Georgi Konstantinovski (who studied under Rudolph at Yale), and many others.
"Yugoslavia, a relatively small country in the Western Balkans…had an outsize significance in Cold War world politics," Stierli explained at a press briefing Wednesday. Because the country strategically allied itself with the Non-Aligned Movement under the communist regime of Josip Broz Tito, architects and information were able to move relatively freely, ushering in a golden age for Yugoslavia's built environment. Toward a Concrete Utopia will examine the architecture—at once hybrid and distinct—that emerged during this fruitful period, from gravity-defying concrete monuments to Metabolist-influenced city plans, International Style skyscrapers, and expansive housing blocks. The exhibition, co-organized with guest curator Vladimir Kulić and curatorial assistant (and Metropolis contributing editor) Anna Kats, will bring together models, films, more than 400 drawings, and a series of specially-commissioned photographs by Valentin Jeck.
Toward a Concrete Utopia: Architecture in Yugoslavia, 1948–1980 will be on view at MoMA from July 15 through January 13, 2019. 
You may also enjoy "New Website Spotlights America's Forgotten Female Architects."