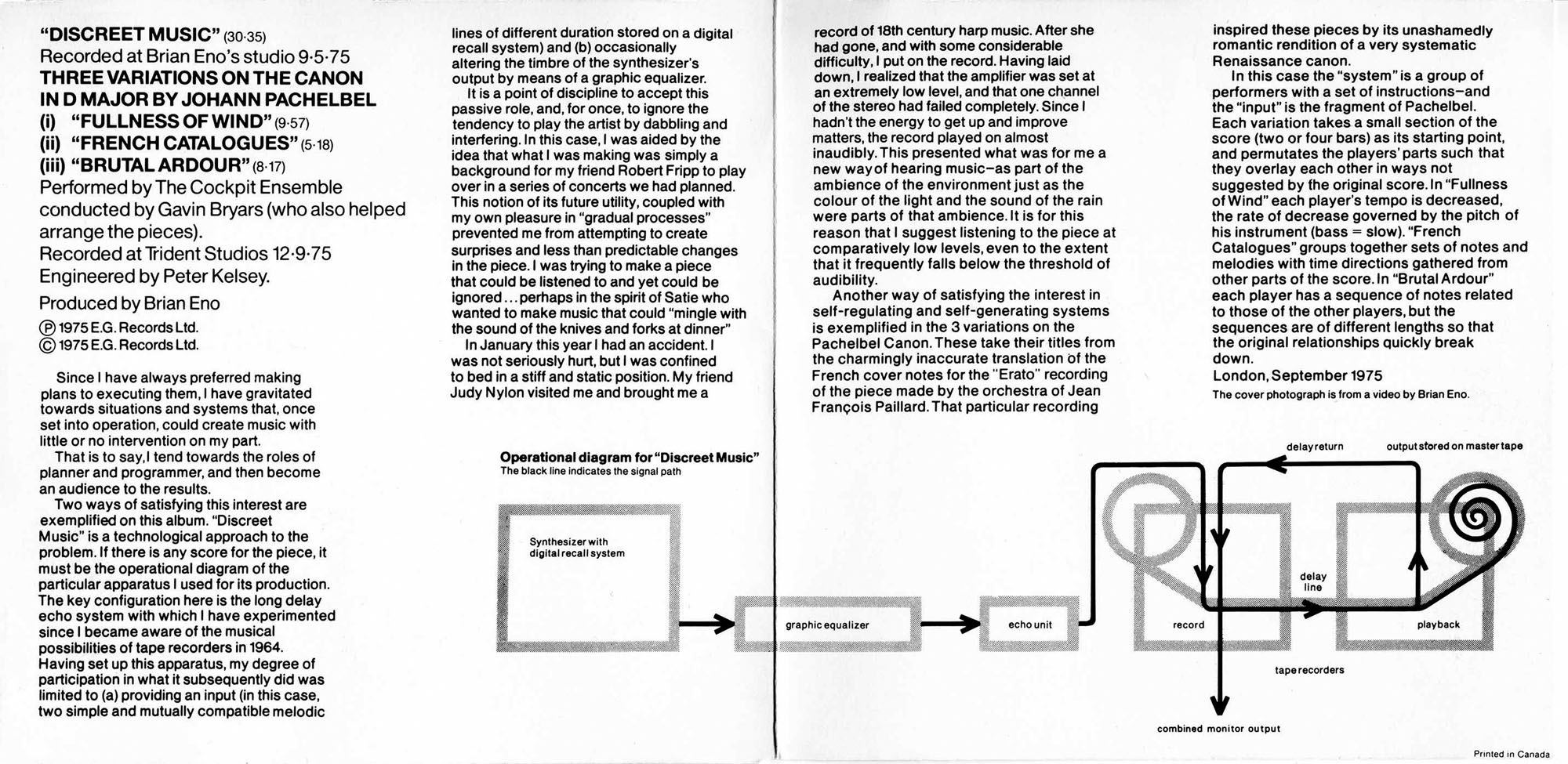 May 5, 2023
Morris Adjmi on Brian Eno's Discreet Music
Brian Eno's Discreet Music is an album that I have continued to listen to since its release in 1975. It crystallized the way I think about art and architecture.
The album includes deconstructed and reinterpreted excerpts from Pachelbel's Canon in D Major. It is a familiar piece of 17th-century chamber music that was altered, adapted, and repurposed through a series of Eno's tape loops and searing guitar work by Robert Fripp. Eno's ability to create something enduring through its connection to history while still modern and relevant changed my thinking about architecture.
Eno used the term "ambient music" to describe his atmospheric abstract soundscapes—music that accommodates many levels of listening without enforcing one in particular. He wrote, "It must be as ignorable as it is interesting." Like Eno's music, ambient architecture rewards our attention but does not demand it—buildings that are shaped by context, history, and our milieu. I'm proud to lead an office dedicated to designing buildings that resonate with an ambient hum. We strive to create iconic architecture and environments that stand out by fitting in.
---
Morris Adjmi, FAIA, is the founder and principal of MA | Morris Adjmi Architects—a multidisciplinary design practice that provides a comprehensive approach to architecture, interior design, placemaking, and art services. Adjmi's passion for contextual architecture began with the cast-iron French Quarter balconies and crumbling Creole cottages in his hometown of New Orleans and was refined in New York and Milan during a 13-year collaboration with Pritzker Prize–winning architect Aldo Rossi.
Would you like to comment on this article? Send your thoughts to: [email protected]