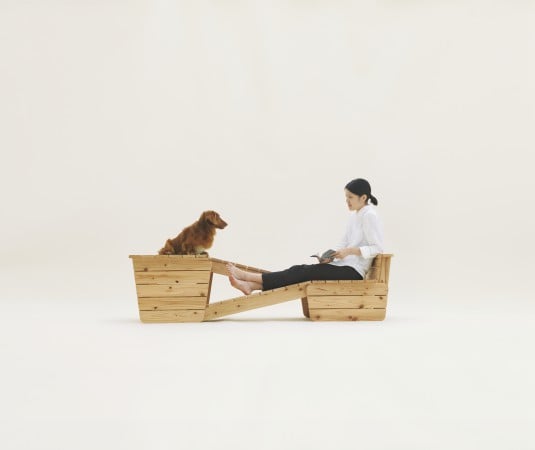 November 1, 2012
Muji's Kenya Hara Brings Design Innovation to the Doghouse
Twelve architects use their professional skills to relate better to their four-legged friends.
Many architects hope that their buildings improve the human experience; the Architecture for Dogs project hopes to improve our relations with our pets.
Kenya Hara, Muji's art director, chose 12 highly pedigreed architects and assigned each of them a breed to design for. "Current doghouses do not take dogs' needs into account," Hara says. "For instance, most dogs spend all of their time looking up at their owners, which seems uncomfortable for the dog." No comment yet from the pups, although Torafu's dog used their project like a trampoline. We can take that as critical endorsement.
The work will be presented in December at Design Miami. In the name of equality, are cats next? "We will never do Architecture for Cats," Hara says, but only because "this project is first and foremost about architecture. It's not about pets; it's about our relationship with the built environment." Once the project's Web site launches, all the blueprints will be available for free download. So if all you've ever wanted is a Kazuyo Sejima house, here's your chance, you lucky dog.
Architecture for Long-bodied-short-legged Dog, designed by Atelier Bow-Wow