May 15, 2018
NYCxDesign 2018: How to Explore NYC's Design District Events
Special events, exhibitions, product launches, and shopping nights offer visitors a kind of self-guided tour through lively commercial neighborhoods.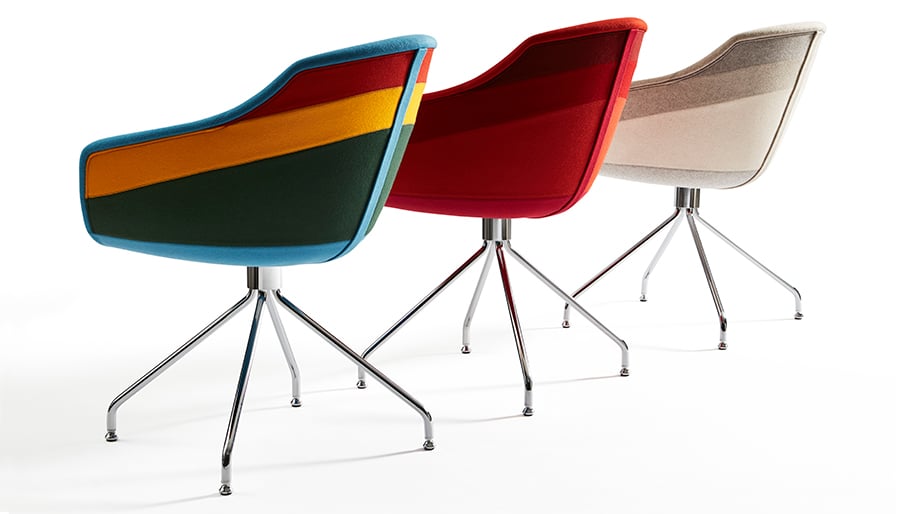 ---
Manhattan's design districts open their doors during NYCxDESIGN to engage creative and business communities alike. The schedule of special events, exhibitions, product launches, and shopping nights affords visitors a unique overview of the latest in design and offers a kind of self-guided tour through some of the borough's liveliest commercial neighborhoods.
The East Midtown Partnership's May 15 collaboration with Maneli Wilson Interiors is a case in point. A pop-up space in Tramway Plaza, a pocket park on Second Avenue, will serve as the daylong home to a collection of shoppable pieces, while member businesses will stay open late into the night. On the same day, the Madison Avenue Business Improvement District will organize an architectural walking tour, "High Fashion and Historic Preservation."
The Tribeca, NoMad, and Soho design districts will hold celebrations on May 17, 18, and 19, respectively, with special events and extended hours at shops, studios, and galleries. Tribeca Design District's tailored list of high-end tastemakers includes Colony, David Weeks Studio, Patrick Parrish, ROOM, and Uhuru; Stillfried Wien will introduce new collections from sustainable minimalists AKTTEM. NoMad Design District, home to the ddc flagship store, will host open houses at the showrooms and workspaces of a number of global design brands, including Moooi, which will preview new collections at its showroom event "A Life Extraordinary."
Soho Design District (SDD), which formed in 2015 in large part to address rising rents, now has more than 30 members. This year, Soho highlights include a review of Moroso's 20-year collaboration with designer Patricia Urquiola; new rug collections from Spanish brand nanimarquina; and the launch of La French Tech at MoMA Design Store. Meanwhile, the Design Within Reach Soho Studio will present Furnishing Utopia 3.0: Hands to Work (on view at the store through May 22), the latest exhibition of an ongoing project that places minimalist Shaker design in dialogue with utopian thinking.
---
To download the digital version of our NYCxDesign guide, please enter your email below:
[gravityform id="9″ title="false" description="true"]
---
Find all of our NYCxDesign updates, previews, and more, here!