November 20, 2020
NYCxDESIGN Announces Not-For-Profit Status
The move sets the stage for an expanded slate of opportunities and partnerships to support the city's designers.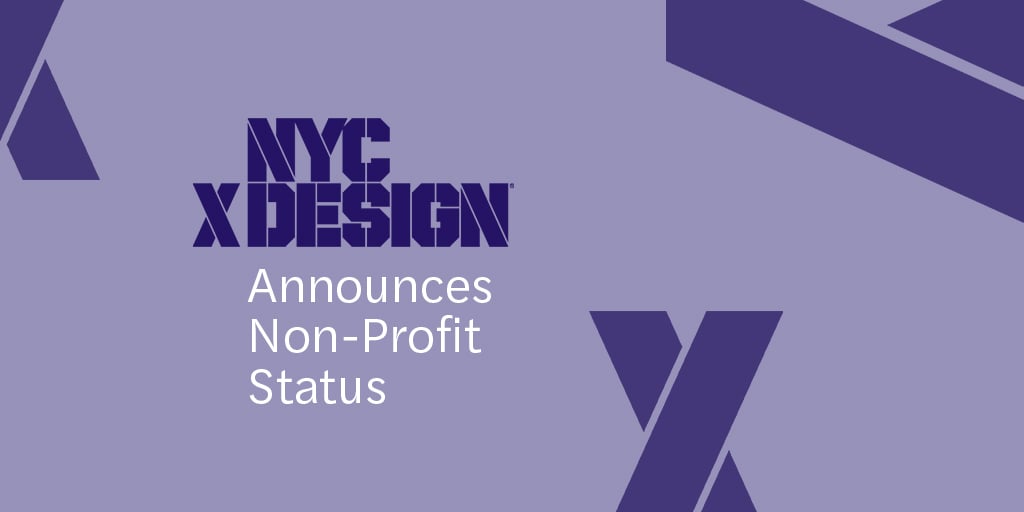 At a time when New York City and its design community face unprecedented challenges, the city's annual design festival is expanding its scope to support the city's ecosystem of designers, brands, manufacturers, and more. The change will allow NYCxDESIGN will build on its existing programming and bring together more people, showcasing the city's leadership in design thinking and manufacturing, to a wider audience.
Program director Valerie Hoffman, who currently leads NYCxDESIGN, says "Core to the not-for-profit's values are diversity, purpose, cultural placemaking, economic opportunity, and creativity and inspiration. These pillars will serve as the foundation for all NYCxDESIGN programming and content." As a non-profit, NYCxDesign will continue to work closely with the New York City Economic Development Corporation (NYCEDC) and its existing steering committee. The organization is in the process of forming a board of directors and searching for an executive director to lead the newly formed group.
They will continue to focus on the annual festival, as well as year-round activations, awards, podcasts and publications, but the change does bring a handful of new ventures. A series of Design Days taking place in May will be primarily virtual events, depending on COVID-19 restrictions, to showcase different aspects of NYC's talented and multifarious design community.
Also beginning in 2021, NYCxDESIGN will launch a grant to support an independent designer or design business that embodies New York's unique blend of diversity, sustainability, and innovation. Additional details about the grant program are expected in January.
Even in the depths of the COVID-19 crisis, NYCxDESIGN has led several initiatives to unite and inspire members of New York's design community. In July they launched Design Corps, a network to support local businesses with pro bono design services, in partnership with NYCEDC, AIANY, and Design Advocates. In October, the An Ode to NYC poster campaign brought a graphic expressions of New York City's enduring creative energy by twenty-one local designers to locations around the five boroughs.
You may also enjoy "New York's R & Company Reimagines a Fair Season That Should Have Been."
Would you like to comment on this article? Send your thoughts to: [email protected]
---
Register here for Metropolis's Think Tank Thursdays and hear what leading firms across North America are thinking and working on today.