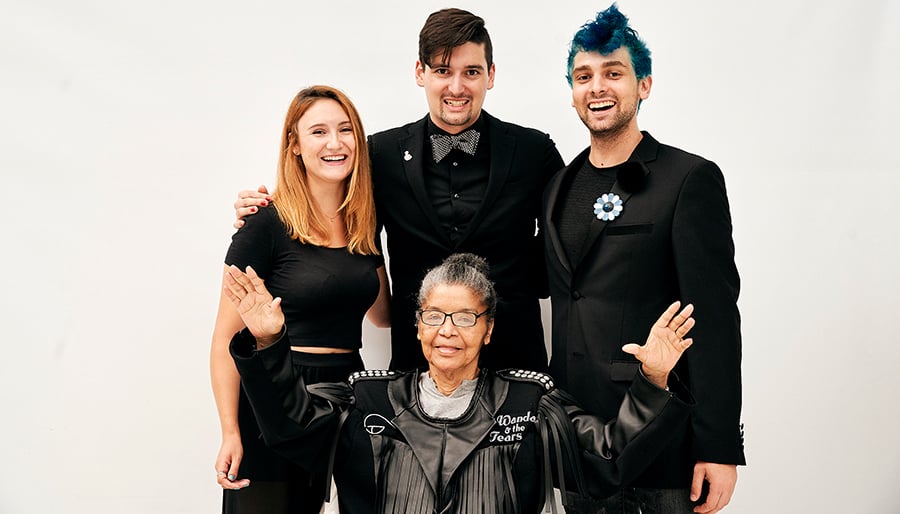 October 8, 2018
6 Things We Learned When Designing for People with Disabilities
Lessons learned from The Open Style Lab's 10-week summer program, whose teams create wearables to address disabilities, at The New School's Parsons School of Design.
---
Metropolis research editor Anna Zappia and copy editor Ben Spier both served as guest mentors for this summer's Open Style Lab program.
The Open Style Lab at The New School's Parsons School of Design is dedicated to providing wearables that address the needs of people with disabilities. Since 2015, its 10‐week summer program has brought together teams of fellows, including professional and student designers, occupational therapists, and engineers to create custom‐made garments for disabled clients.
While major retailers and brands like Target and Tommy Hilfiger are producing more adaptive clothing, there's still more work that needs to be done to make inclusive items part of the mainstream marketplace. As Grace Jun, the executive director of the Open Style Lab, notes, "While no two people with the same disability are alike, there are common needs not addressed by the products and services out there today, and they can be redesigned to include more people." Jun decided that this year's program should focus on aging and disability when she noticed all the media attention devoted to the elderly and growing older. "Aging had to be a topic," she says, and this year the Open Style Lab partnered with the residents at the Riverside Premier Rehabilitation and Healing Center in Manhattan, focusing on the specific needs of senior citizens.
As mentors for the program, each with our own disabilities, we provided feedback and, more importantly, saw the creative process firsthand. Here's what we learned about inclusive design—all these photos of lab participants and design teams were taken at The Open Style Lab's final showcase at The New School's Parsons School of Design:
You may also enjoy "A New Fashion Exhibition in San Francisco Shows That Modest Can Mean Radical."