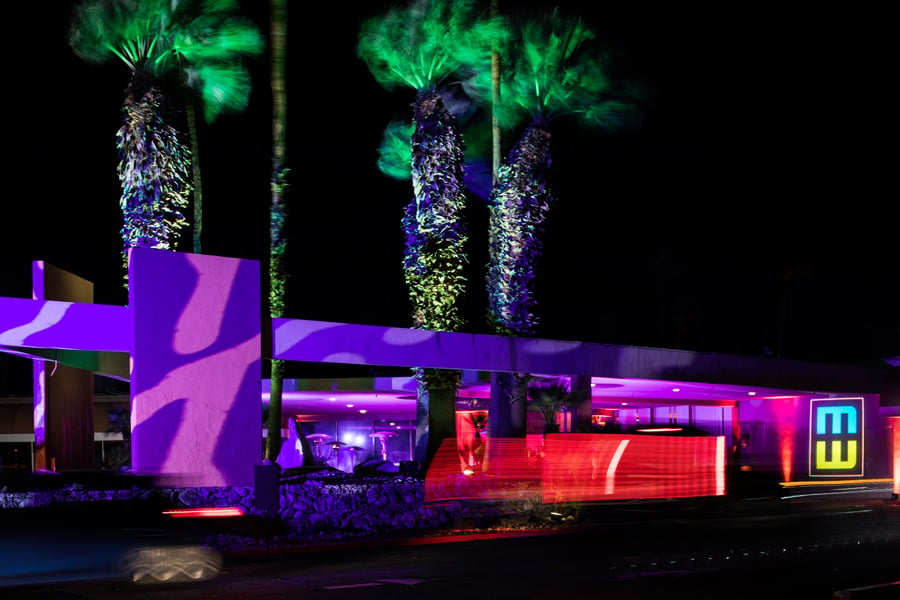 February 22, 2019
How Palm Springs Modernism Week Became an Architecture and Design Juggernaut
Metropolis speaks with Modernism Week CEO J. Chris Mobley about the event's ongoing grassroots nature and efforts to preserve midcentury Modern design.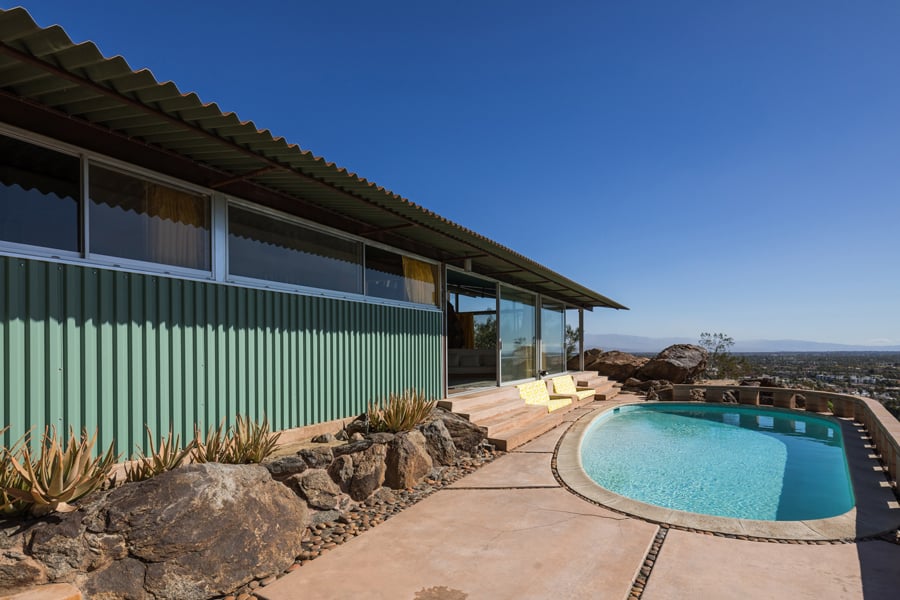 ---
When Moshe Safdie wrapped his keynote presentation and conversation with curator Brooke Hodge in front of a packed house on a Saturday afternoon, the day wasn't done for many attending the 14th annual Modernism Week. After filing out of the Annenberg Theater at the Palm Springs Art Museum, people could visit the galleries upstairs, check out the vendor booths at Modernism Week's CAMP headquarters, or squeeze in one last house tour before nightfall.
What was once considered a niche side project of Palm Springs–area design and architecture enthusiasts has hit mainstream tourist attraction-level success. The numbers associated with Modernism Week attest to the ongoing popularity of the period, as well as "architourism" more broadly. "I've seen it go from 30,000 to 128,000 in very short periods of time," says CEO J. Chris Mobley about the most recent attendance estimates for Modernism Week's 11-day period, happening this year from February 14 to 24. It's also partially concurrent with the Palm Springs Modernism Show & Sale, which was initiated by a coalition of community organizations a few years prior to Modernism Week's founding.
Mobley, a business development and management information systems (MIS) specialist who owned the erstwhile boutique and e-commerce website Just Modern, was named Modernism Week CEO in June 2017 after a five-and-a-half-year tenure as board chairman. The organization currently has two full-time paid staff members and one part-time employee, but mostly relies on a dedicated network of volunteers and consultants.
In this interview, Mobley discusses the gathering's growth and successful big tent, commercial-friendly approach to Modernism. (Safdie explored related concepts during his career-surveying lecture, albeit from a more academic perspective based on his own professional and personal history.) Modernism Week's programming appeals to nostalgic design purists, as well as a younger demographic that's drawn to the social media-ready and social critique–laden contemporary art installations on view across the Coachella Valley as part of the second Desert X effort. (This latter group perhaps also plans to come back to the desert for a certain mega event in April.)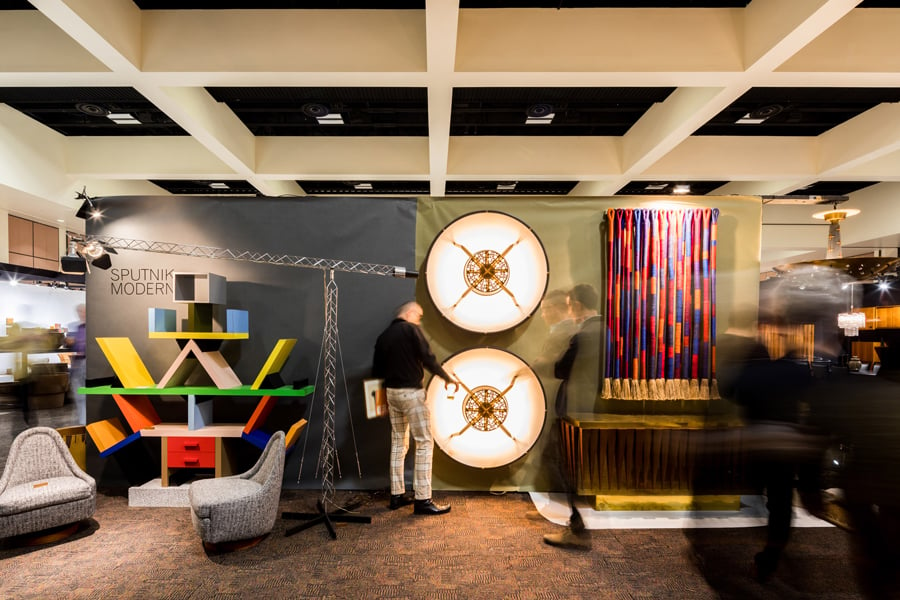 ---
How do you balance Modernism Week's many moving parts, from advocacy and architecture tours to lectures, films, live theater performances, and even coveted sponsorships for design companies and corporations?
We keep it simple and try to keep it within our brand. Modernism Week is a celebration of midcentury Modern and Modern design, culture, and architecture. People come to us with events. This year we're in Palm Springs, Rancho Mirage, Cathedral City, Palm Desert, Indian Wells, Desert Hot Springs; really the whole Coachella Valley is rich with midcentury architecture and new design. We have over 600 volunteers in the 11-day period and those are mostly local people. We have a lot of homes, between 200 to 300 homes that are opened. It's a real community event.
There's a real estate aspect to it, too, so how do you make sure the architecture doesn't become overly commodified. Is that tricky?
It's not too tricky. If it's an open home for sale, we ask the homeowner or real estate company to remove any signs saying it's for sale during Modernism Week. People come in and buy an experience. They don't want to be sold a property.
However, the real estate community is savvy and they'll have open houses over the weekends. There are people who are coming in during Modernism Week and they are searching for a home. Or they want to see a home. It's a good balance between the real estate community and our attendees and our community of people who put a lot of work into Modernism Week. We're all in it together. We love our town.
Some people want the nostalgia and purist thing. But how have you been able to keep Modernism Week fresh and have it evolve?
For all the neighborhood organizations—we have 32 of them that are putting on neighborhood tours—we vet every single one of those homes to make sure it's cohesive and that it's up to the standard for the neighborhood and Modernism Week. In the early days there was a lot of criticism about what you can do to a midcentury Modern home, but I think people have become flexible, because it's no longer a vacation rental home city—it's where people are coming to live, and you've got to be comfortable where you live.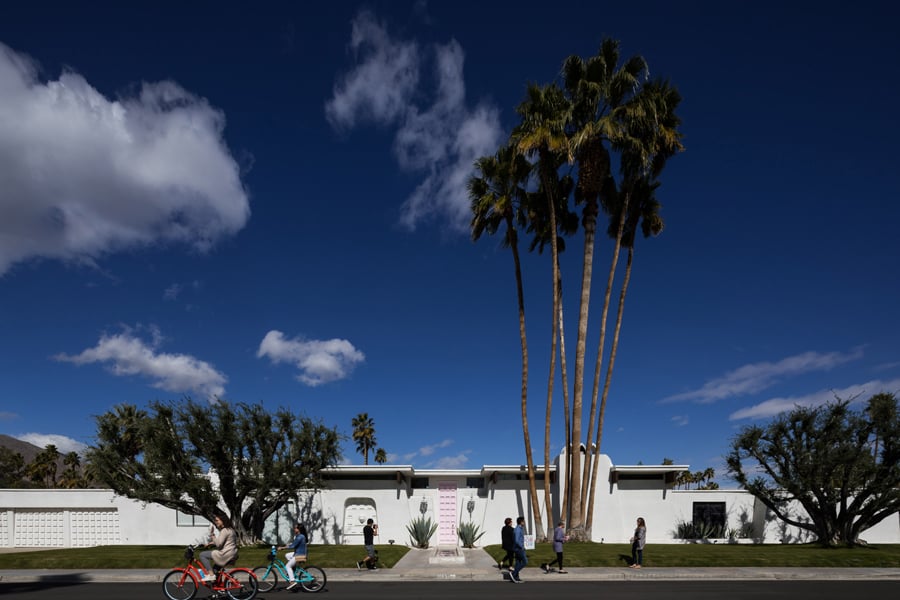 ---
How much has the international audience grown?
Last year we had 20 countries represented during Modernism Week, plus every state including Puerto Rico. It's definitely international. It includes culinary experiences and fashion.
What do you look forward to and how do you keep getting people to come back?
Well, it's funny. Sixty percent of the people come back year after year. You have 32 neighborhood tours, so you might do two. Eventually we'll go national to help some of the other preservation groups grow their work in [cities such as] Tucson and Vegas and Phoenix and Sarasota. So, I hope all the cities including Palm Springs can start working together to build a national movement on preserving midcentury Modern architecture, but also celebrating new modern design.
You all still have an activist ethic.
For sure. That's where our roots are from, so that will always be part of who we are.
You may also enjoy "Exhibition on Landscape Architect Dan Kiley Opens for Palm Springs Modernism Week."
Would you like to comment on this article? Send your thoughts to: [email protected]