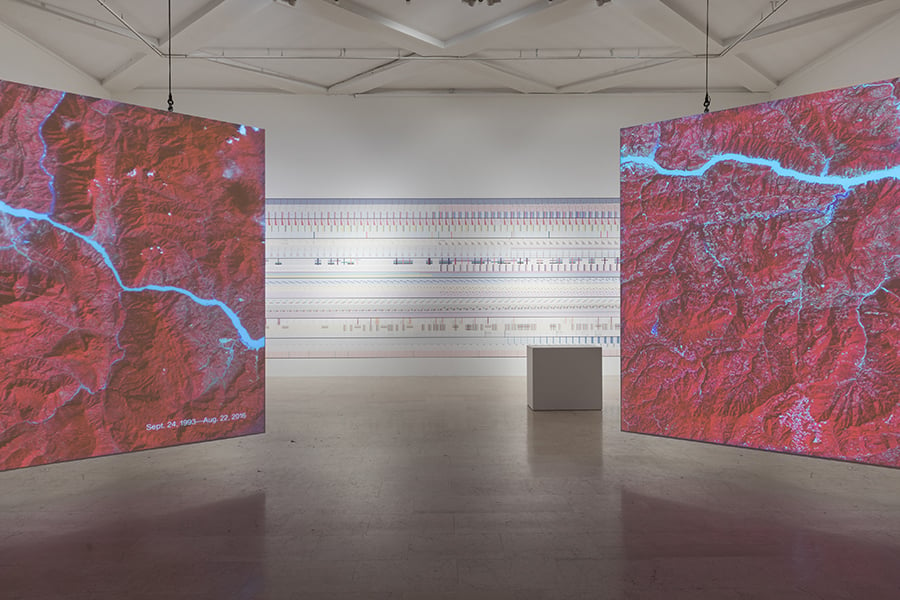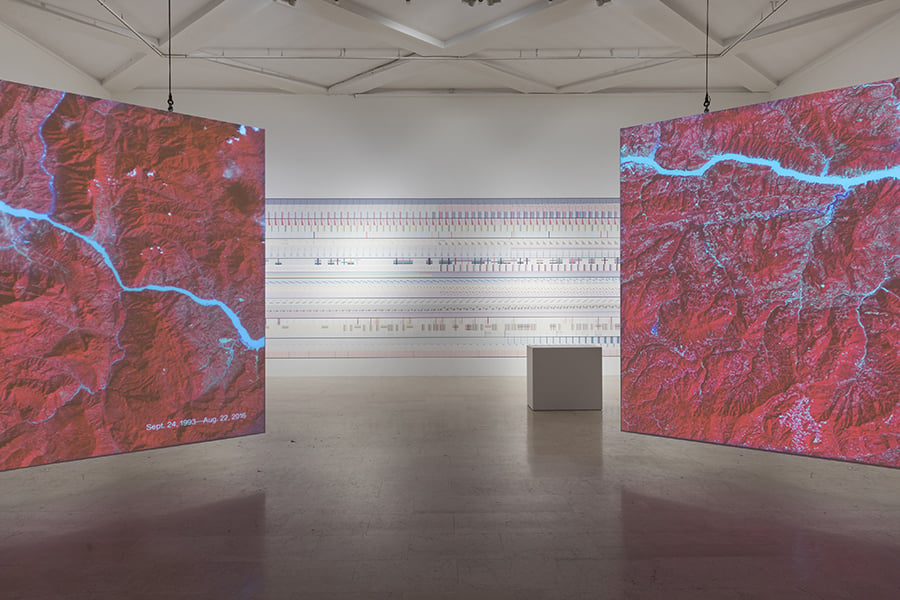 April 29, 2019
Paola Antonelli's Milan Triennale Seeks to Restore Humanity's Fractured Links with Nature
Surveying over 120 design, architecture, and infrastructure projects from the past 30 years, the Broken Nature Triennale exhibition explores mankind's troubled relationship with the environment and suggests how we might do better.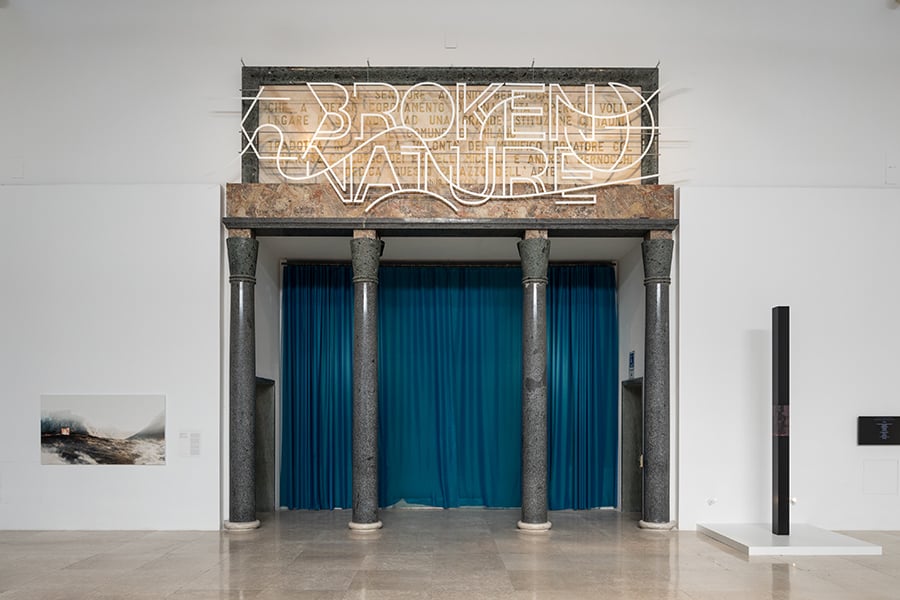 ---
Paola Antonelli believes in the inevitability of human extinction due to Earth's imminent environmental collapse, as she revealed during a symposium held in January. But she also believes that the ever-expanding field of design, responsible in part for this disaster, has the power to soften the blow and facilitate a more harmonious end. This idea has shaped Antonelli's curation of the 2019 Triennale di Milano, dubbed Broken Nature: Design Takes on Human Survival and open through August 31.
The show is the culmination of extensive research and a rigorous academic program initiated by Antonelli, who is also MoMA's senior curator in the Department of Architecture and Design and director of Research and Development. The Broken Nature program includes an ongoing symposium series, held in Milan and New York, that has brought together a diversity of experts. All in all, Antonelli and her curatorial team have probed the fields of environmental science, linguistics, sociology, geopolitics, architecture, urbanism, and urban planning with the aim of showcasing how design is implicated in climate change, biodiversity loss, resource depletion, the impact of food production, and population growth.
The resulting exhibition presents a wide range of speculative, communicative, and applied projects that define what restorative design means in a time marked by countless existential threats. Ultimately, Broken Nature aims to suggest how humanity might systematically prolong its time on earth. Metropolis spoke to Antonelli during this month's Milan Design Week. Though the week (which includes the Salone del Mobile) is separate from the Triennale, it made for a strong point of comparison.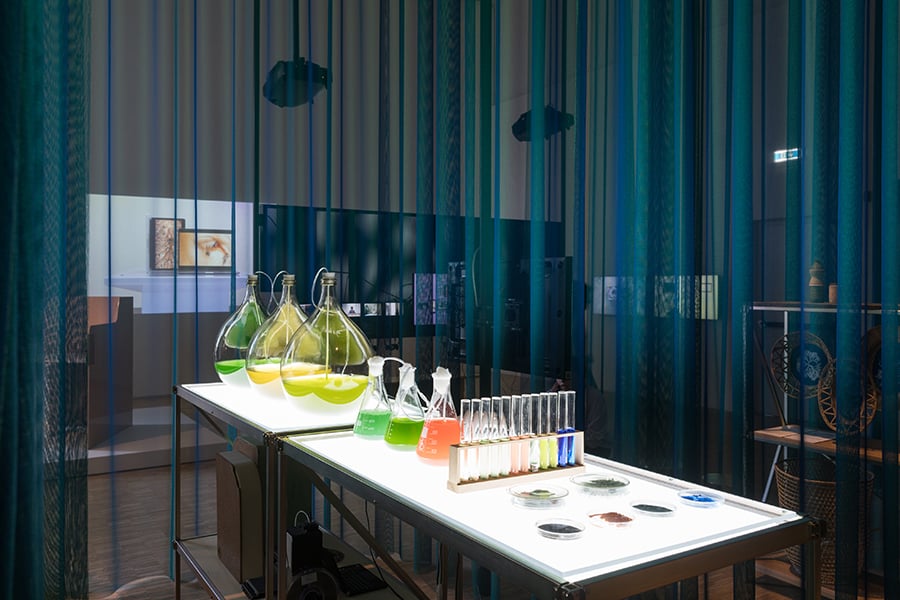 ---
Metropolis: Walk us through the show. Does the exhibition have a narrative arc? 
Paola Antonelli: The Broken Nature exhibition begins on a micro, personal scale and, over time, jumps into the macro: the wider world. It starts with information visualizations like The Room of Change [created] by data-driven research and design firm Accurat. The wall-tapestry installation employs a graphic typology to illustrate how human behavior has altered the natural environment in the past millennium. Then, Broken Nature becomes a natural history museum of the future with projects like Kelly Jazvac's Plastiglomerate series—the fossilization of natural materials like rocks intertwined with melted ocean-plastic waste. Next, the visitor enters an area dedicated to how we can fix what's already been broken. MIT Self-Assembly Lab's Maldives/Sandbar initiative—which uses local, natural materials to create armatures that can counteract erosion and sea-level rise—is in a category of projects that could be implemented on a global scale.
Then, the exhibition plunges into daily life with projects like the biodegradable Lia Pregnancy Test by Bethany Edwards and Anna Couturier Simpson. Next, Broken Nature moves into systems. Algae Geographies is an initiative by Atelier Luma / Luma Arles that explores the potential of algae as a raw biodegradable production material. Though first initiated in the Mediterranean region, the platform hopes to set up similar labs throughout the world. The last part of the exhibition explores the concept of [interspecies] empathy and the understanding that we're all part of the same ecosystem. What we do to nature we do ourselves. Though there are somewhat defined sections within the exhibition, we were careful to not be prescriptive and didn't include thematic didactics.
What were the main goals for Broken Nature?
It's important when curating an exhibition that addresses the future, to have a modulation between the imaginative and applicable. In this light, the curatorial team and I established three objectives. We wanted to make sure that Broken Nature would reach a wider audience and not just the design community. For the field to affect change, it cannot remain in a silo.
On the first hand, the exhibition had to provide a sense of the long term. It's often hard for an individual to imagine how a specific situation or innovation might impact them personally, and so it was vital to communicate that these issues and conditions would impact their children and children's children.
Second, we made sure that the visitor gains a sense of the complex systems we live in without getting overwhelmed. As individuals, we should embrace complexity but take it bit by bit as if it were a gigantic meal.
Lastly, we want everyone to go through the exhibition and leave with a practical idea of what they can do in their own lives.
---
How does this survey exhibition redefine the often-overused terms 'sustainability,' 'circularity,' and 'green design'?
One of the problems with 'green design,' 'sustainability,' or however you want to call it, is that it always seems to be self-flagellating when it comes to sensuality and aesthetics. Broken Nature shows that you can be responsible as a designer without compromising much of what you always wanted or expected from the field.
The purpose of dealing with the idea of restorative design is that it encompasses a vast array of approaches; whether it be craft, technology, or a combination of both. It doesn't just mean recycling or reuse but also buying less and behaving like your grandmother, who bought one sofa that lasted two lifetimes. It could be what Martino Gamper does: picking up trash and directly making something new out of it or what Studio Formafantasma has done with the Ore Streams project—exploring how the implementation of e-waste as a raw material could substitute depleting natural resources. With Broken Nature, we don't just want to change the habits of designers or the industry but also the wider public. It's about making them understand that the idea of the common good is desirable, not a punishment—that being respectful to other species means living better.
From this survey exhibition and also from the world at large, what are the factors already instigating change?
What young people are doing today is amazing. The Greta Thunberg movement gives me hope. The opening of Broken Nature in mid-March coincided with one of the first student-led climate strikes here in Milan. About 1,300 students came to see the exhibition that day. This activism isn't going away. When this generation grows up, they will have buying power and the ability to change the status quo. There will always be companies and politicians that refuse change because of their own bias and financial advantage. But more and more of the people in power will be confronted by a critical majority that challenges them.
You may also enjoy "Designer Christien Meindertsma Is Pushing the Design Possibilities of Humble Flax."
Would you like to comment on this article? Send your thoughts to: [email protected]