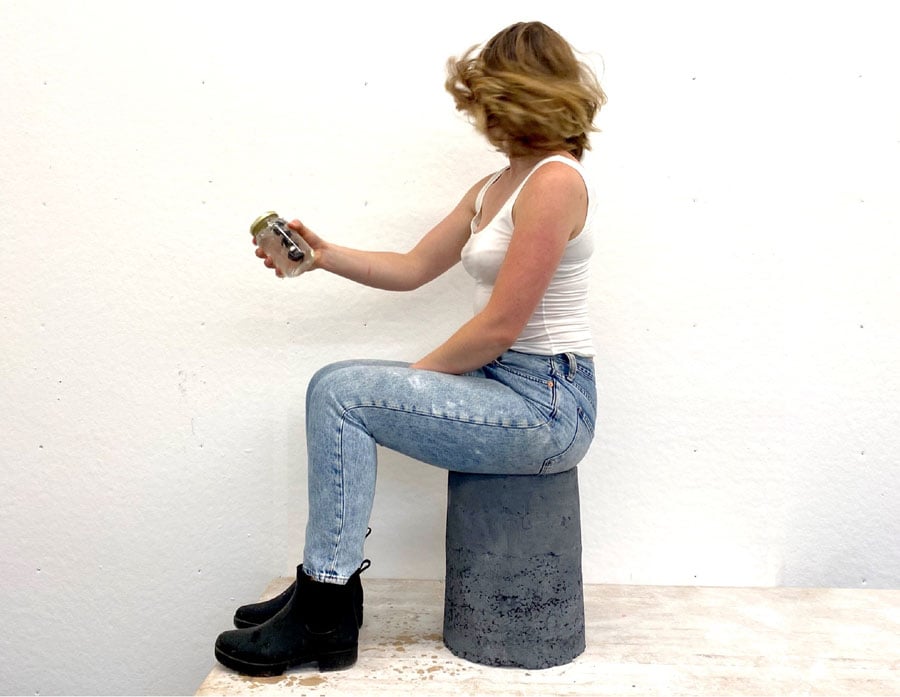 July 19, 2021
The Annual Role Models Contest Showcases Student Prowess in Healthy Materials
Put on by the Healthy Materials Lab at Parsons School of Design, the contest produced submissions from over 35 countries, answering the call for an improved material world.
---
Design ingenuity conspires with environmental advocacy in the work lauded by this year's Parsons School of Design Role Models Contest awards. The Healthy Materials Lab–a research collective within the institution–challenges the global student body to push material boundaries while considering environmental and social implications.
Incentivized by a $1,000 grand prize and the opportunity to advance material dialogue, this spring's contest garnered entries from over 35 universities in 11 countries. The volume of submissions warranted two winners and four honorable mentions. 
The two grand prizes went to Flood Points by Eric Hu, Anthony Vesprini, and Nalin Chahal of Parsons and Rethinking Contact Lens Packaging by Ursula Michelle of Pratt Institute. While wildly different in scope, both reconcile human rituals for living with the product's afterlife. 
---
Flood Points devised an architectural solution for Northern Queens in New York City to embrace rising sea levels. This urban intervention posits constructing buildings with the ability to, one day, safely meld into the natural coastline with aquatic wildlife. At a granular scale, Rethinking Contact Lens Packaging calls into question the minutiae of consumption through the habit of disposing of single-use contact lenses. The redesigned box used to deliver a fresh pair is split in half and repurposed to properly recycle foil lids and used lenses while the remaining packaging is composted.
The honorable mentions are equally gymnastic in repurposing bio-matter and natural waste products. Both BIOdrain: A Purifying Biochair Paving Solution derived from municipal solid waste, by Marla Brown of the University of Minnesota, and The Earthen Blanket consisting of displaced London clay, by Daniel Pope of The Bartlett School of Architecture University College London, seek to divert their respective material's wastestream and find new purpose in future construction.  
---
Some, however, take a more poetic approach with their material narrative. (Stool)Stool, by Mary Lempres and Charlotte Bohning of Pratt Institute, uses wit and biomass to close the loop on pet waste with functional furniture pieces. In contrast, Mourning Walk/Burial Bricks, an alchemic mixture of cremation ash and adobe, by Samantha Cadigan of Colorado College, confronts the macabre by using body as a memorial building material.
Unlike conventional design and production methods, the winning designers in this contest demonstrate a level of empathy that seems written in their concept's DNA.
You may also enjoy "Role Models Award Winners Lead the Way in Healthy Materials"
Would you like to comment on this article? Send your thoughts to: [email protected]
---
Register here for Metropolis's Think Tank Thursdays and hear what leading firms across North America are thinking and working on today.