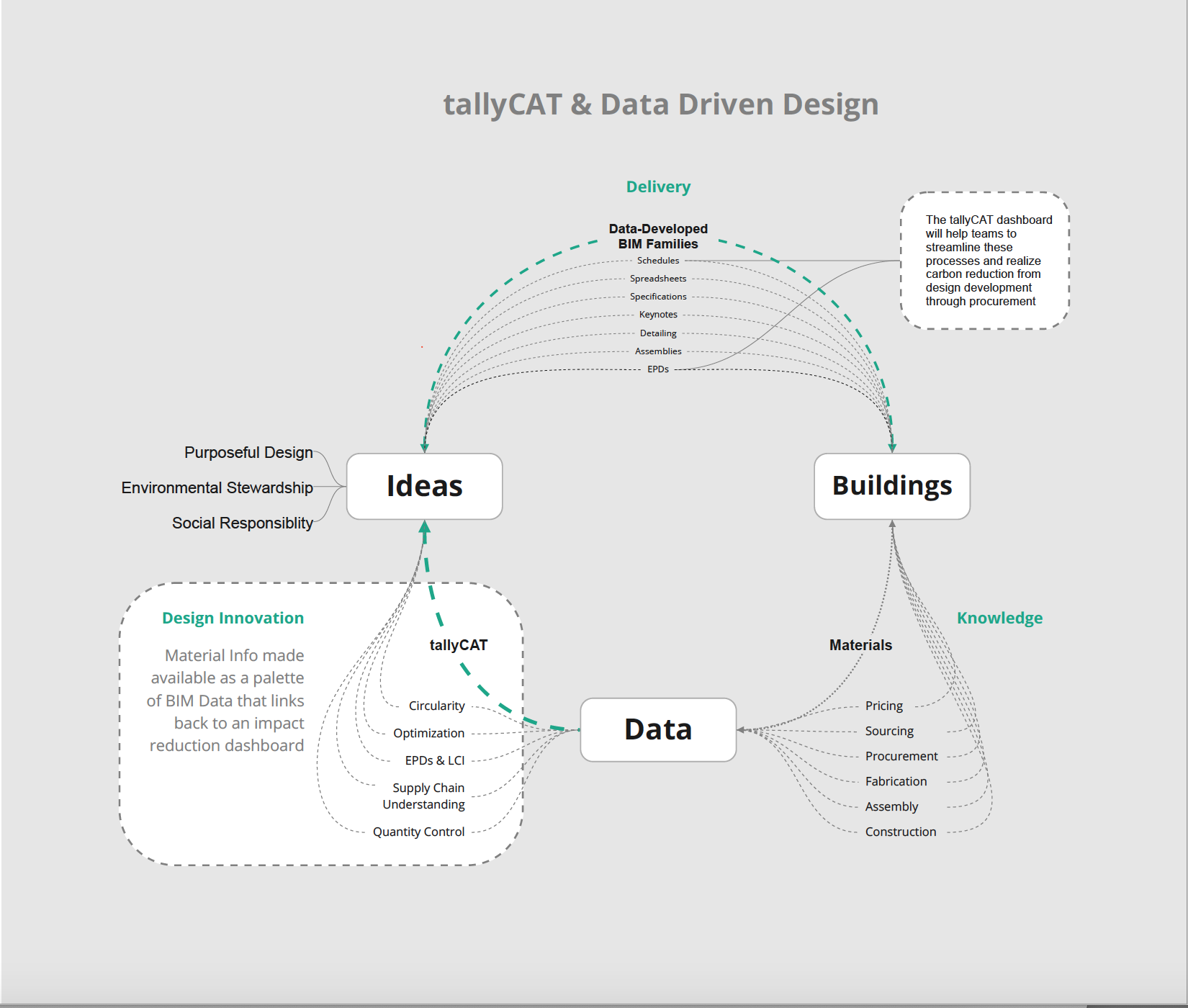 June 24, 2021
Perkins&Will, Building Transparency, and C Change Labs Announce Plans to Develop a Low-Carbon Specification Tool
Funded by a grant from the province of British Columbia, the project will create a plugin for BIM software to help designers specify sustainable products and materials.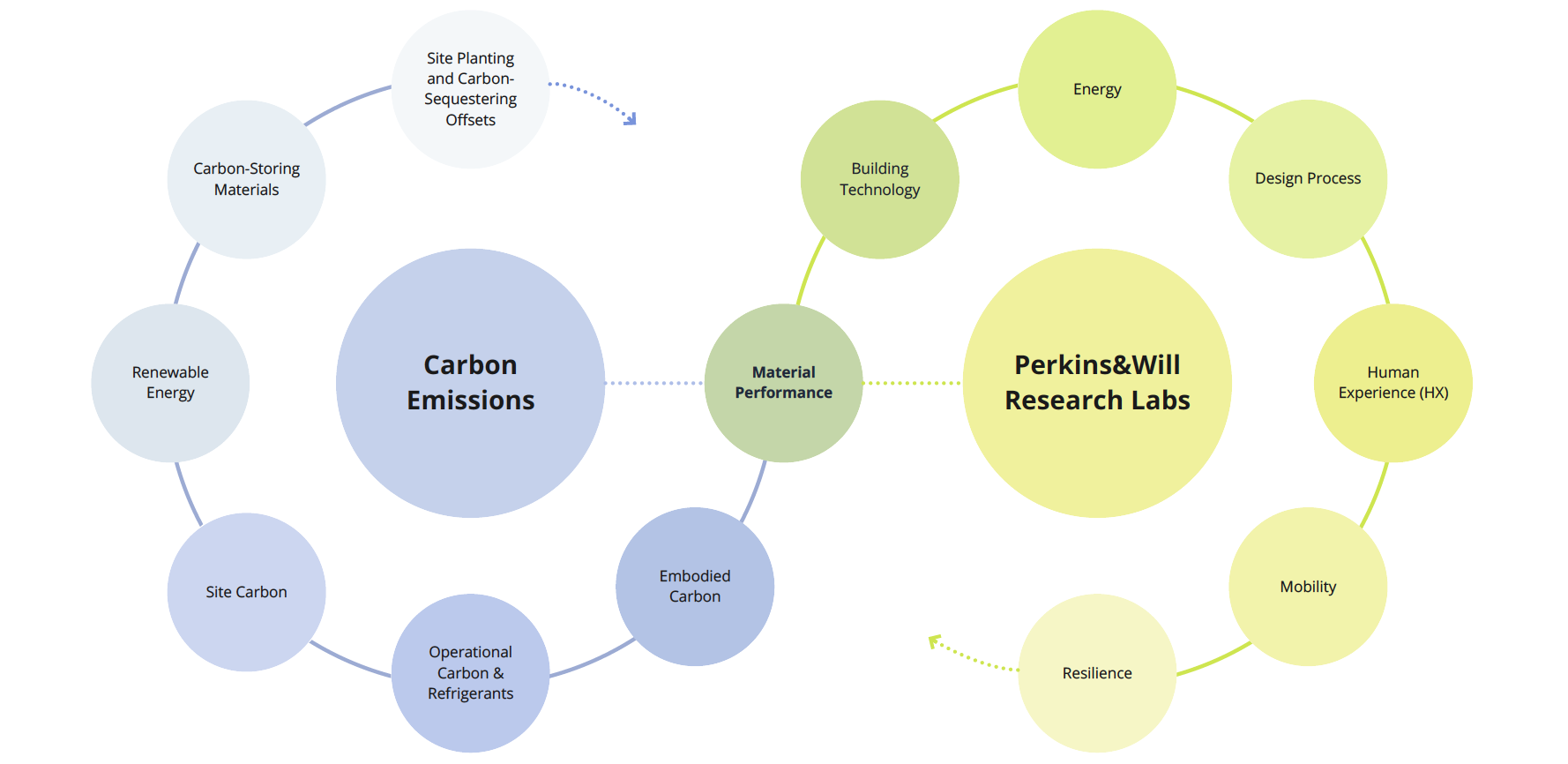 The CleanBC Building Innovation Fund (CBBIF) from the Canadian province of British Columbia announced that it will give a $460,000 grant to architecture firm Perkins&Will, C Change Labs, and Building Transparency Canada to develop a tool that allows architects and designers to access up-to-date product and material information within design software. Building on existing technology, the Tally Climate Action Tool (TallyCAT) will allow designers to see information about a material's sustainability performance and relevant Environmental Product Declarations (EPDs) within commonly used BIM programs such as Rhino and Revit.
The tool is expected to launch in March 2023 and will help designers and their clients reduce their projects' carbon impacts. "Our goal is to make it easy for designers to understand the climate impacts of their material choices through a plug-in palette of lower carbon products," says Manuela Londono, sustainable building advisor at Perkins&Will.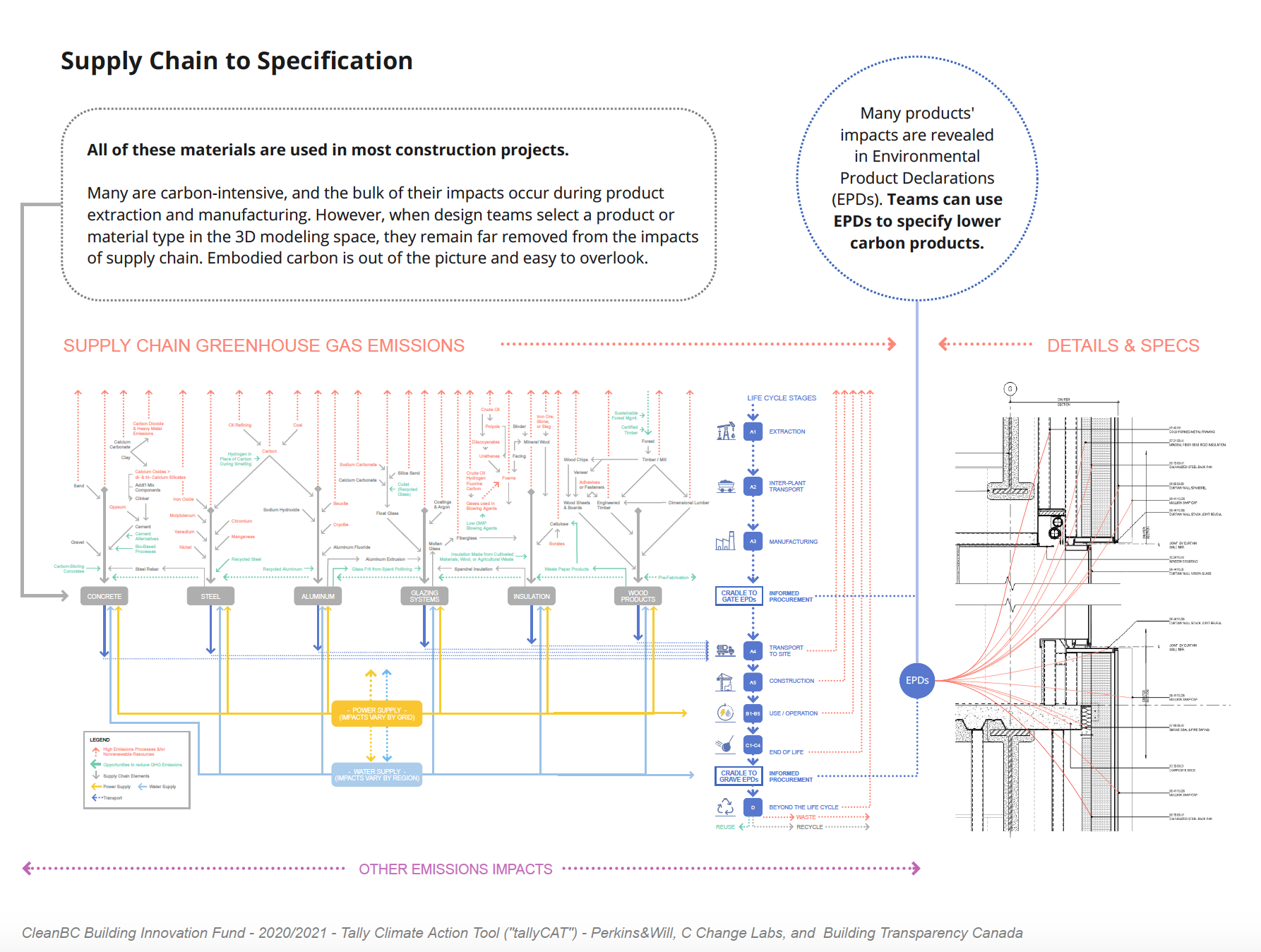 Changing how the design industry selects products and materials is vital to fighting climate change. We know that worldwide, the building sector is responsible for 40 percent of all greenhouse gasses and new research shows that interior designers may have as big of a role in reducing embodied carbon in the built environment as architects.
The three collaborators are no strangers to harnessing technology to move the field in a more sustainable direction. C Change Labs and Building Transparency were key collaborators on the EC3 tool, for which Perkins&Will was a pilot partner and early tester. TallyCAT builds on the success of that tool by combining its capabilities with Tally, Building Transparency's Life Cycle Assessment tool.
"Bringing these resources together to create an advanced open-access tool is the natural next step to fostering a better building future across the industry," says Stacy Smedley, executive director and chair of Building Transparency.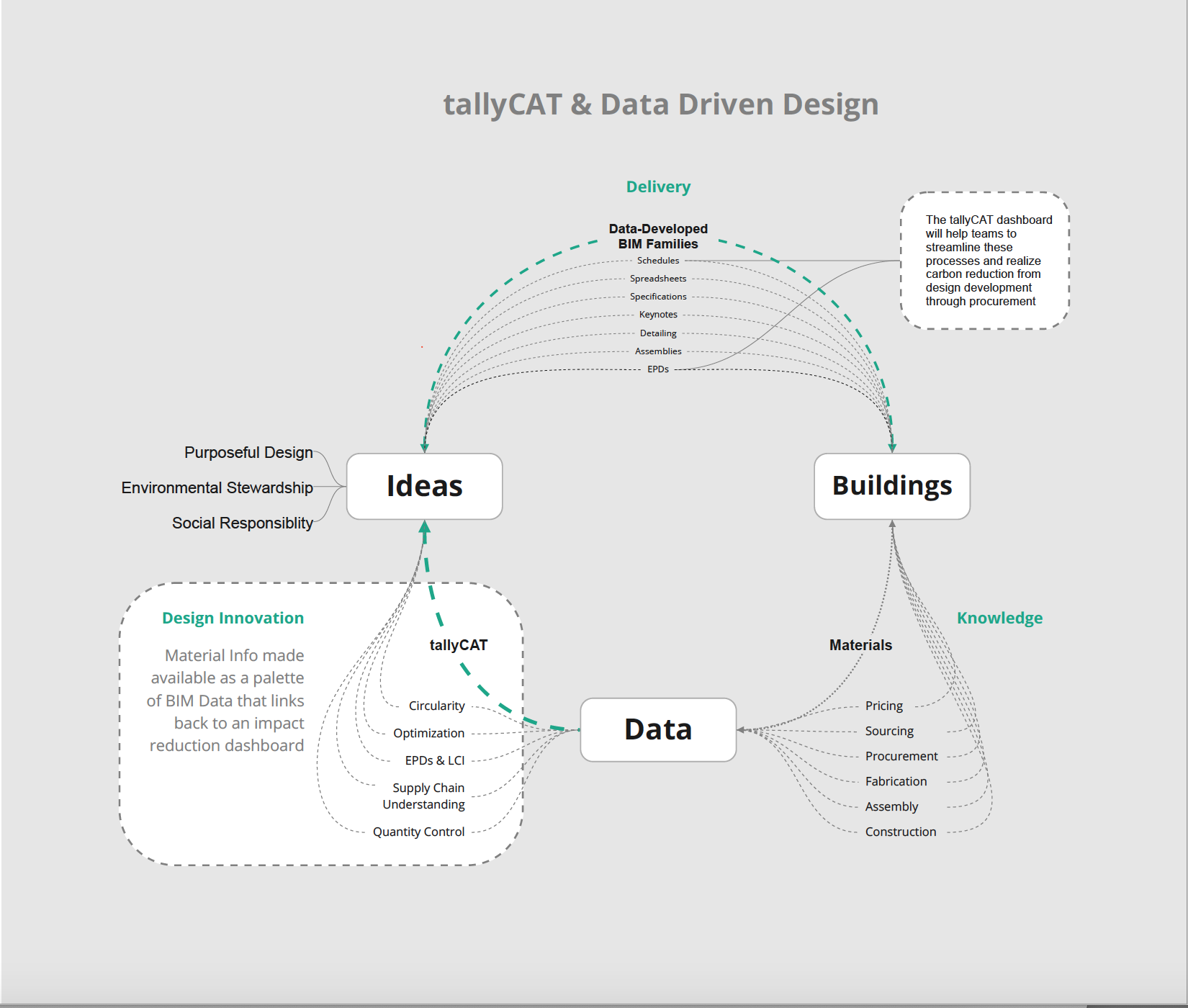 By collecting multiple types of sustainability information such as LCAs, EPDs, and embodied carbon within the BIM environment where architects and designers are already working, the collaborators hope they can make carbon mitigation a more active part of the design process. Rather than completing a design and then sorting through sustainability documentation to make sure everything meets project needs and sustainability goals, designers will be able to have sustainable materials and products baked into the design from the beginning.
"TallyCAT will help teams optimize and track material quantities more accurately," says Jesce Walz, architectural designer at Perkins&Will. "Ultimately, using less material reduces both carbon footprint and cost."
You may also enjoy "Three Adaptive Reuse Projects in North Carolina Reinvent Historic Mills"
Would you like to comment on this article? Send your thoughts to: [email protected]
---
Register here for Metropolis's Think Tank Thursdays and hear what leading firms across North America are thinking and working on today.