October 24, 2022
The Singapore-Born Exhibition 'R for Repair' Travels to the United Kingdom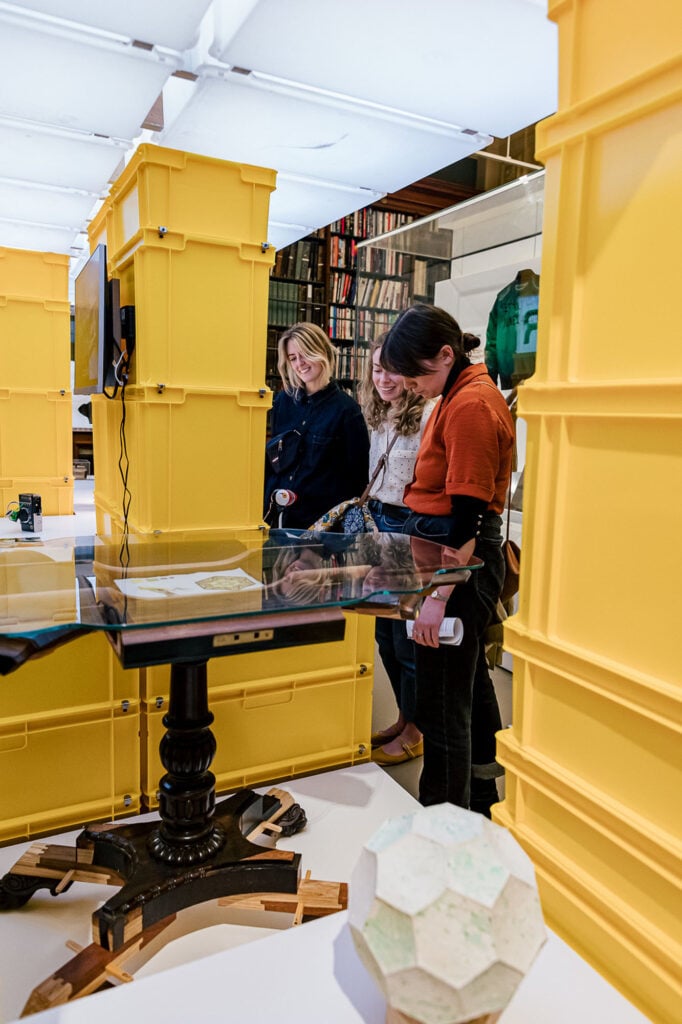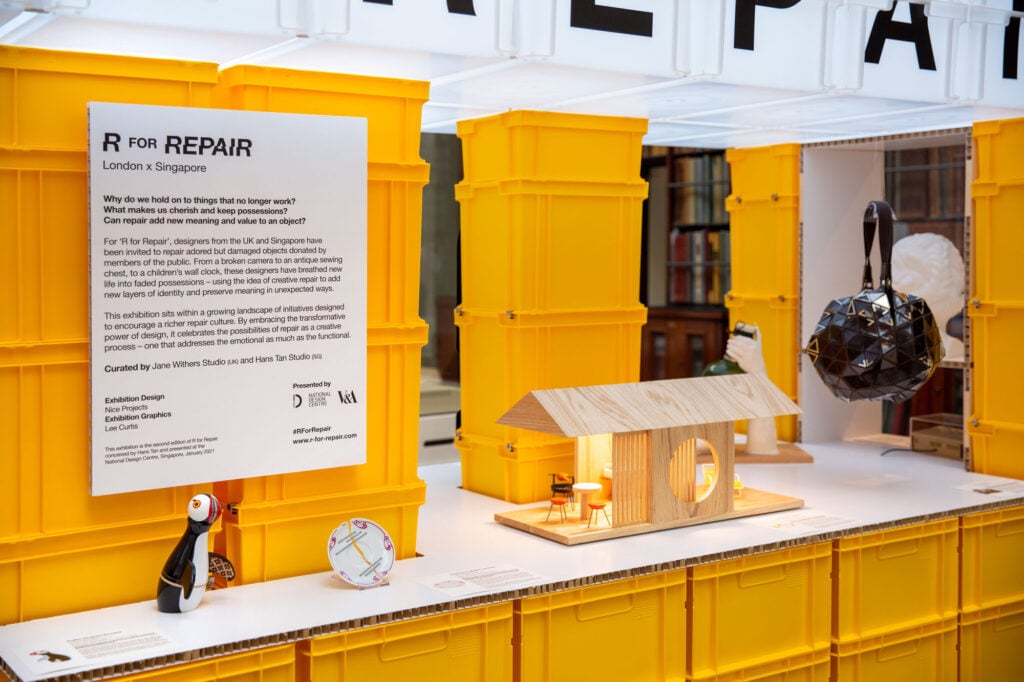 Even the exhibition space is an exercise in thoughtful reuse: London-based studio Nice Projects took over the V&A's recently renovated 20th Century gallery, renamed Design 1900, with a system of conjoined yellow plastic containers to create the displays. The curators paired each designer with a damaged object, including items as disparate as a Disney wall clock from the 1920s and a wooden toy penguin designed by Kay Bojesen in the 1950s. Each was submitted by its owner or caretaker in response to an open call. While eastern and western cultures can often have different views on productivity, purpose, and craft, the show highlights repair as an art form in its own right and a global imperative, urgent for all who face the challenge of reining in consumption that's been indirectly linked to climate change.
Overall, the objects tell stories of craftsmanship and function, revealing insight into their former lives while bearing new marks that hint at future possibilities. An 18th century wood chest was submitted by the original owner's granddaughter who had found her grandmother's unrealized sketches and watercolors inside the recess. Designer Rio Kobayashi elevated the table's legs with a Japanese wooden joinery technique to raise the furniture and crown it with a rectangular glass surface to conceive its new life as a table that also functions as a vitrine for the grandmother's art.
Objects have the power to chronicle ancestry and lineage. This is embodied in an 18th century glass bottle from Germany, repaired by designer Tzen Chia. In order to repair the family heirloom which featured a cracked neck and lid, Chia transformed what was once a beer jug into a sculptural memorial to the owner's family history. A soy wax cast of the submitter's hand secures the bottle from the bottom while another cast of the designer's hand from the same material grasps the top with the broken bits. The ghostly presence of soy wax against the glass bottle's centuries-defying physicality builds a transhistorical dialogue on perseverance, temporality, and purpose.
The exhibition should inspire designers to create and build off of what already exists in the world and encourage consumers to not overlook the objects in their attics and basements. With each object embodying care, humor, and innovative design, R for Repair is a powerful statement on alternative creative processes that yield objects as beautiful as they are sustainable.
Would you like to comment on this article? Send your thoughts to: [email protected]