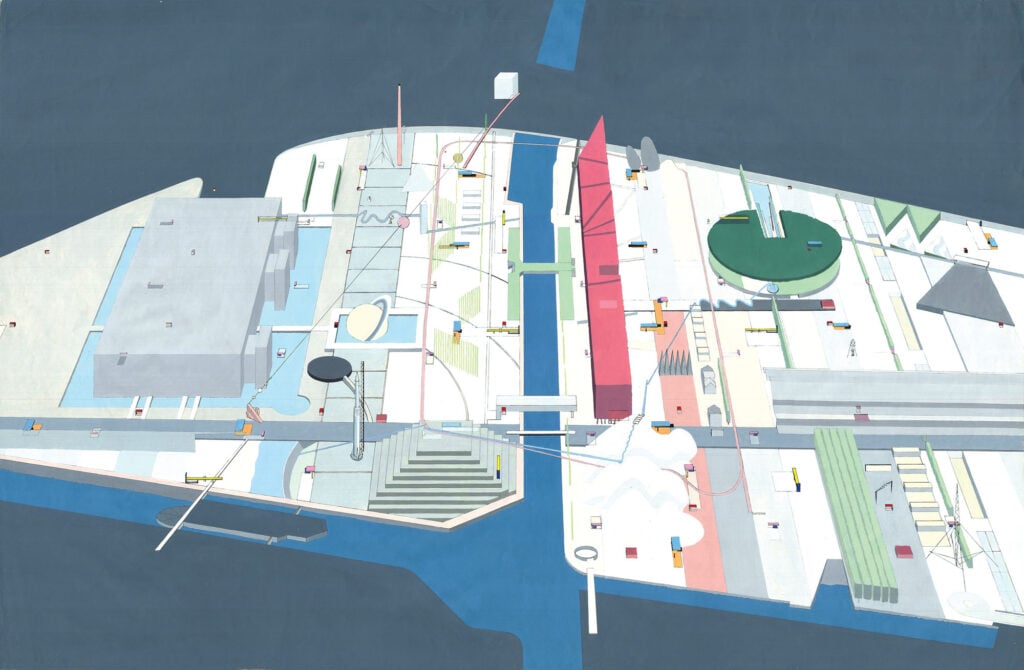 May 24, 2022
Retracing the Painting Career of OMA Cofounder Zoe Zenghelis
Zoe Zenghelis, a cofounder of Office for Metropolitan Architecture (OMA), is notably not an architect, but a painter. Starting in the mid-1970s, Zenghelis visualized the now-famous studio's radical concepts in striking, colorful detail. Despite this key role, historical records have left her overshadowed in comparison to her male counterparts. Zoe Zenghelis: Fields, Fragments, Fictions, a new retrospective at the Carnegie Museum of Art, offers a corrective to this history by reframing the scope of the artist's work, from the earliest days of OMA to her more recent abstract paintings.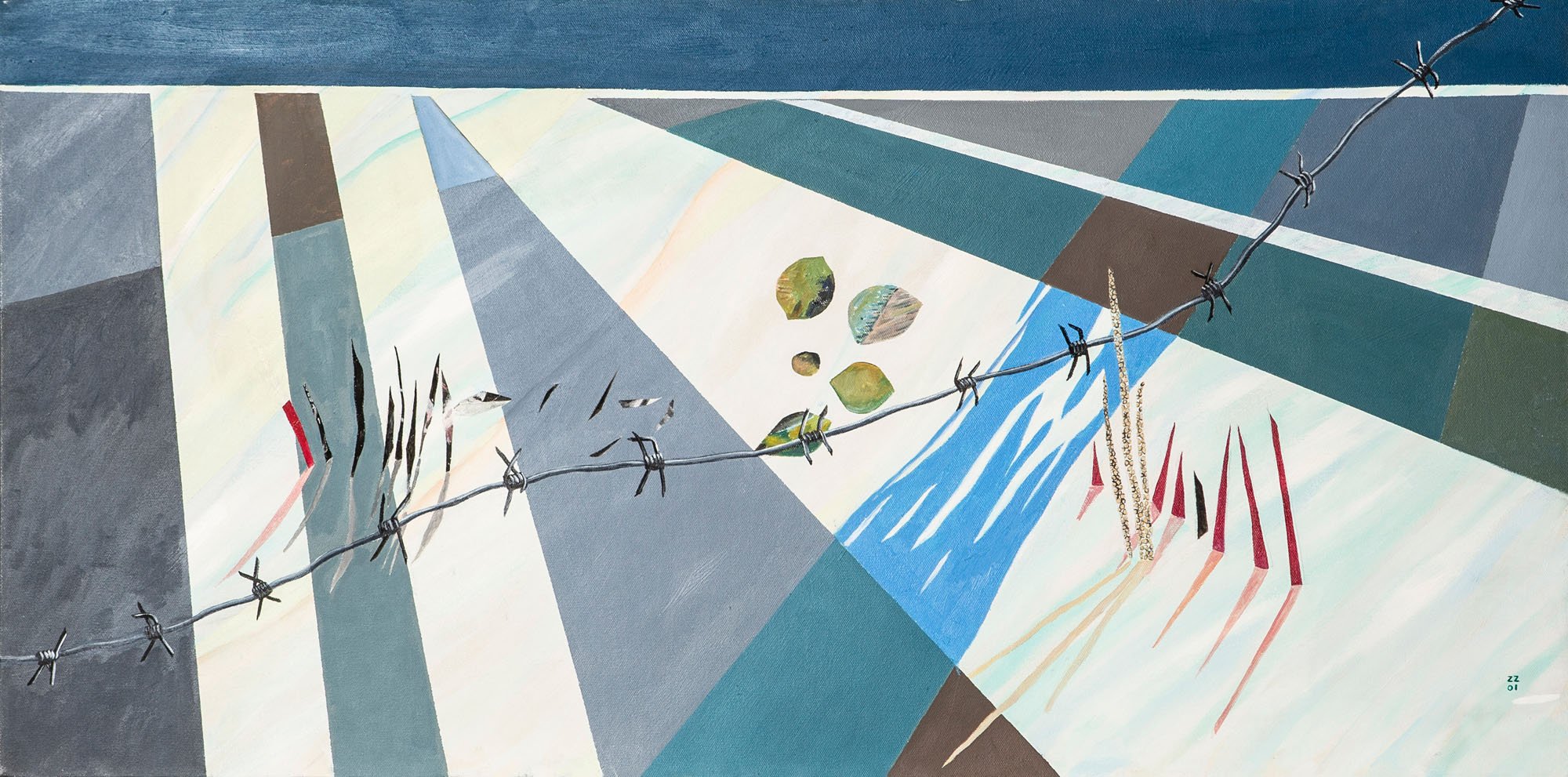 Athenian-born Zenghelis, 84, resides in London, where she immigrated in 1958 to study interior and stage design before focusing on painting. Her marriage to architect Elia Zenghelis put her in contact with Rem Koolhaas, a student of Elia's at the Architectural Association School of Architecture (AA), and artist Madelon Vriesendorp, who was married to Koolhaas. The interdisciplinary foursome launched what became OMA by participating in architectural competitions, and it was the sale of those early project paintings, produced by Zenghelis and Vriesendorp, that kept the client-less young studio afloat. Zenghelis's precise but playful color choices, as seen in the 1975 Hotel Sphinx, brought a dreamy frisson to OMA's hyper-logical schemes—an effect that the cultural theorist Charles Jencks described as "surrational."
In the 1980s, Zenghelis and Vriesendorp taught the popular Colour Workshop at the AA, where Zenghelis encouraged students to find creative freedom in the design process through painting. While she moved away from architectural collaborations to an independent art practice in the mid-1980s, her abstract compositions of planes and geometric forms continue to convey a keen awareness of spatial settings and relationships, as if the built environment is always in a neighboring dimension. The current exhibition, developed by in-house curator Theodossis Issaias with architect and educator Hamed Khosravi, puts Zenghelis's work in dialogue with other artists in the collection while charting the prolific 60-year career of a painter who, along the way, gave life to drawings that set a new course for architecture.
Would you like to comment on this article? Send your thoughts to: [email protected]