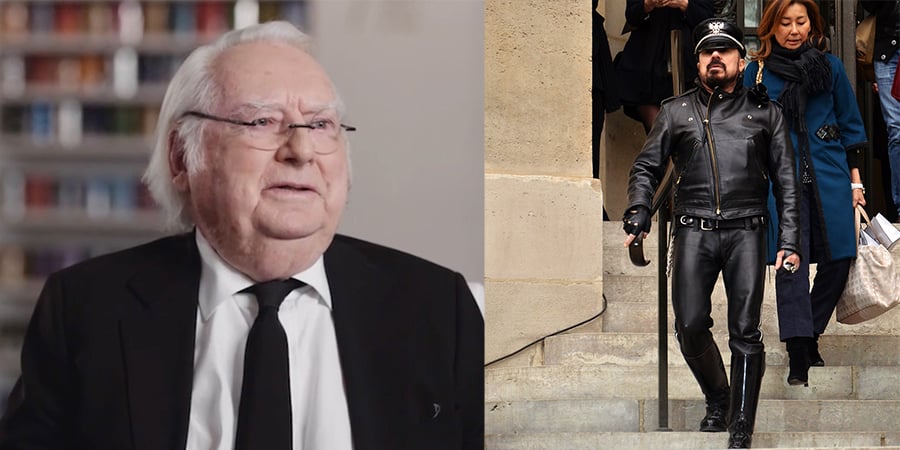 March 22, 2018
AIA New York Rescinds 2018 Design Awards From Richard Meier and Peter Marino
Following a string of harassment allegations, AIANY says, it "cannot in good conscience confer these awards under these circumstances."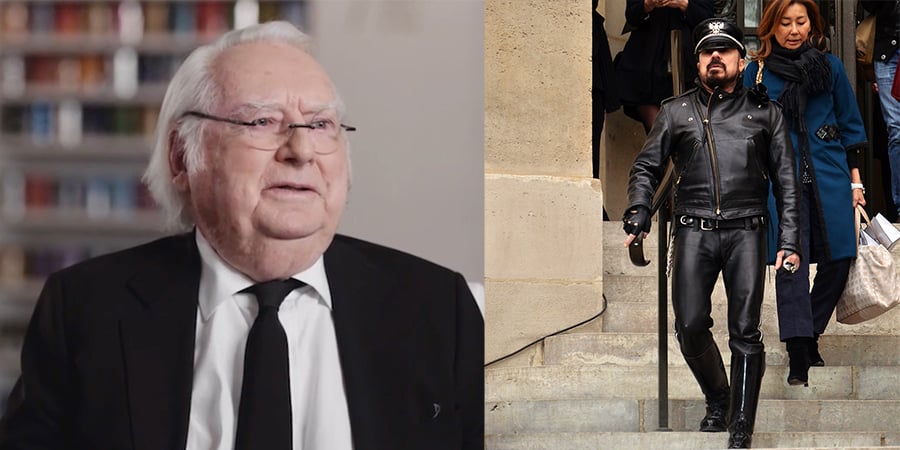 ---
The New York Chapter of the American Institute of Architects (AIANY) today announced that it is rescinding its 2018 Design Awards from architects Richard Meier and Peter Marino. The decision, made by AIANY's board of directors, comes on the heels of recent sexual harassment allegations against Meier, as reported in the New York Times last Tuesday, and pending harassment suits against architect Peter Marino.
In statement issued today, AIANY executive director Benjamin Prosky called any breach of ethics and professional standards within both the organization and its membership "completely unacceptable."
"Our decision does not speak to the design quality of the projects or the contributions from the respective firms' design teams," Prosky continued. "Rather we cannot in good conscience confer these awards under these circumstances."
Richard Meier & Partners Architects was to receive a Merit Award in architecture for the Leblon Offices, designed for a Brazilian investment company in Rio de Janeiro. Peter Marino Architect, meanwhile, was slated to receive a Merit Award in interior design for The Lobster Club, a Japanese restaurant located in New York's Seagram Building.
Prosky tells Metropolis, "we are basing our judgement on people who have come forward in the media with allegations, or have active lawsuits. It does not bar us from taking further action if need be."
The Design Awards are an annual designation given to architecture and interior projects either completed by AIANY members and local architects, or are located in the New York-area. The awards are selected by a jury of architects, planners, educators, critics, and designers from outside New York.
This year, 32 projects were to receive an award. A dozen of the projects are located in New York City. The awards, excluding those meant for Marino and Meier, are to be celebrated at a luncheon next month.
The New York chapter's decision echoes a statement AIA National gave Architect magazine last week. "We are deeply troubled by these allegations, and believe that sexual harassment—in any form and in any workplace—should not be tolerated and must be addressed swiftly and forcefully."
According to Prosky, AIANY is encouraging its membership to "speak freely about concerns and issues," and will be holding workshops on fostering safe work environments and advocating to strengthen existing AIA policies to ensure harassment is not tolerated. AIANY also advised its members to seek council if legal matters should arise.
Read AIANY's full statement here. 
Update, 3/22/18, 1 p.m.: Richard Meier & Partners Architects was unable to comment; Metropolis has reached out to Peter Marino Architect for comment. 
Second Update, 03/22/18, 5 p.m.:  Peter Marino Architect told Metropolis in a statement that it is "committed to eliminating harassment from the workplace as is any other member of AIA New York. But AIA's new policy goes too far." 
The firm further states that the pending lawsuit cited by AIANY "bears no resemblance to the type of misconduct that has garnered much recent public attention.  Nor does it merit any public rebuke from the AIA or any other professional colleague."