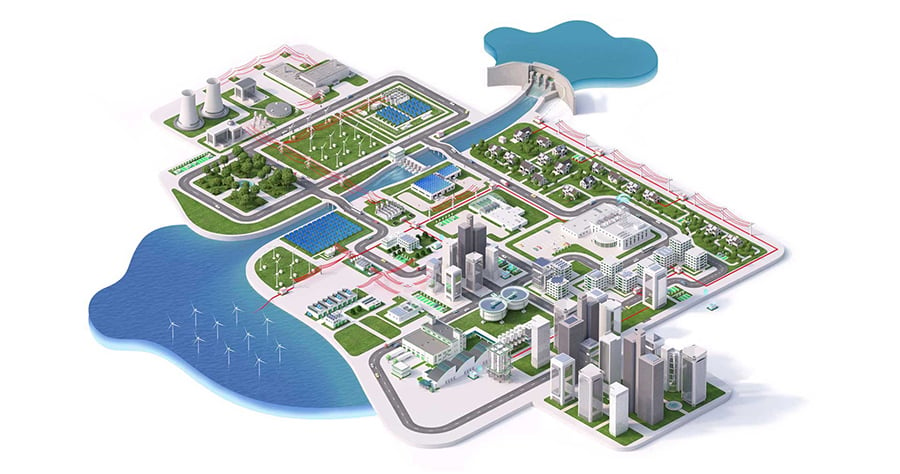 January 10, 2018
CES 2018: 3 Key Takeaways on the Future of Smart Buildings
For the smart building experts at Amazon and Schneider Electric, the future is already here.
Metropolis magazine is reporting from CES in Las Vegas from January 8 to 10—catch our latest coverage of smart cities, 3D printing, VR, and more, here.
Smart buildings are hardly the stuff of science fiction. In fact, many are up and running today. They use sensors to track building performance (such as electricity consumption, space use, or other metrics) while also allowing users to personalize their environment (in terms of light levels, temperature, even humidity). Today at CES, Joann Michalik, a managing director at Deloitte Consulting, led a panel on smart buildings that included five experts, including Charlie Kindel, the director of Amazon's Alexa Smart Home business, and Barry Coflan, the chief technology officer at Schneider Electric. Here are the panel's three big takeaways:
Voice Control Is Here to Stay
The "power of using voice is the most natural user interface for smart home tech," says Kindel. Amazon saw huge gains in usage when it introduced voice control. Consequently, the company is already expanding voice control outside of homes—rooms in the Encore Wynne Hotel in Las Vegas all feature Amazon Alexa. It may only be a matter of time before all buildings incorporate voice control in some capacity.
Real Estate Might Be the Biggest Challenge to Smart Buildings
"It's pretty trivial to get this stuff working," says Coflan, in reference to smart building technology. It's "entrenched thinking in [the] real estate development community" that's holding back implementation. While architects, consulting engineers, and builders are on board, for developers, "this is speculative development for them." But their reluctance may not last long: "Buildings built from the ground-up to be smart are worth much more," he adds. Once developers understand that such technology brings added value for the client, and that smart building technology isn't expensive, he thinks they'll come on board.
The Next Step in Smart Building Technology is Creating Digital Architectural "Twins" 
Schneider Electric is developing digital models of real buildings—what they call "twins"—that feature real-time data drawn from a building's physical systems and sensors. Some elements of these twins are geared toward infrastructural metrics: they may monitor key systems such as HVAC, tracking performance, and even using machine learning to order parts in anticipation of a predicted breakdown. Other parts of the twins are more user-facing: models will track room usage in real-time, altering air temperature and other environmental factors to maximize comfort. "We'll start to adapt the building more and more around the people," says Coflan.
You can find our latest coverage of CES 2018 here.