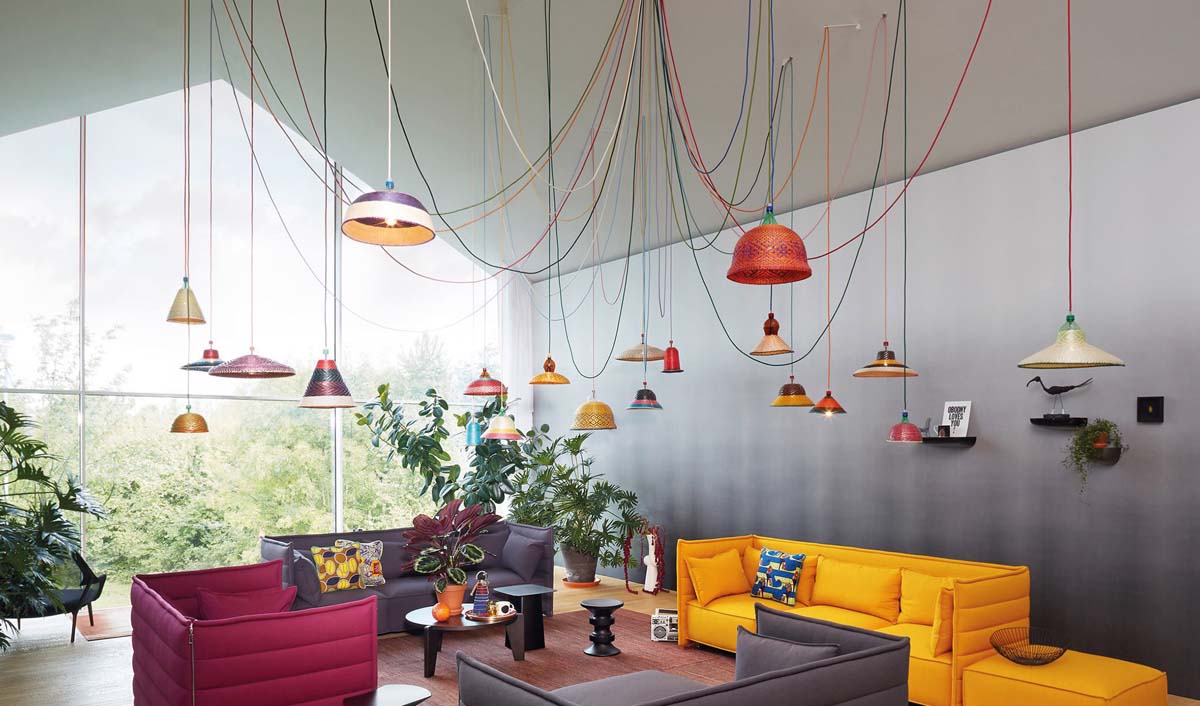 January 12, 2015
Spanish Design: Finding Creativity Amid Crisis
Internationally renowned designers are lining up to work with a host of Spanish manufacturers.
All images courtesy designers and manufacturers
To put it mildly, the Spanish economy was struck hard by both the 2008 economic crash and the 2011 sovereign debt crisis. The nation's unemployment rate became one of the highest in the European Union, reaching 27.1 percent in 2013. Like nearly every other industry throughout the country, Spanish design took an enormous hit. But relief is now in sight, as its fight for survival turns to the international market, increasing exports like furniture from €1.343 million ($1.698 million) in 2011 to €1.603 million ($1.898 million) in 2013—an impressive 19 percent growth for an industry that, until recently, had a primarily local focus.
Contemporary Spanish design is relatively young compared to that of other European countries, with its growth beginning in the mid-1970s when Adolfo Suárez took over as the first democratically elected prime minister, at the end of Francisco Franco's dictatorship. Yet, as Mikel Orbe, head of the interiors and fashion department for the Trade Commission of Spain in New York, points out, the manufacturing industry is much older. "The industrial structure that design acted on was the result of an earlier development stretching back a hundred years," he says. "Spain has a prolific furniture, textile, and manufacturing base whose own roots were in the tradition started by the Modernist movement early last century."
Africa chairs by Eugeni Quitllet for Vondom
The furniture and lighting manufacturing pioneers who embraced the design surge of the 1970s—including Metalarte, Figueras International Seating, Marset, Amat, Andreu World, Carpyen, and Kettal—soon gained international reputations. "The upshot was an interesting marriage of design and manufacturing," says Orbe. "It gave Spain that increasingly important appeal of well-made products with an authentic provenance and meaningful roots."
Spanish design has since become an enormous draw for the rest of the world. "I think it's more trendy," says Santiago Manent, sales and marketing director of the surface company Porcelanosa. "Customers see Spanish design as trend-setting in many ways."
This global attention is doing much more than building appreciation for Spanish design—it's also helping reinvigorate the industry. "During the initial years of the economic crisis, figures dropped at a rate of five percent per year," says Carlos Galtier of the Trade Commission of Spain in New York. With these dire numbers, exporting became a necessity, and design manufacturers found a welcoming market in the United States. "Our firm suffered because of the recession," says Rebeca Ces of the lighting manufacturer Arturo Alvarez. "But we've maintained ourselves by reaching out to markets that bet on good design."
Left: Dividings shelving by Raul de la Cerda; Right: Polo Lamp by Joan Gaspar for Marset
Other manufacturers are following suit. Porcelanosa has doubled its sales in the United States since 2010, while Marset's U.S. market has increased from 1 percent of its overall revenue from lighting sales to 20 percent. Furniture company Vondom has burgeoned at an average rate of 15 percent over the past three years, due to its focus on exports. "Our subsidiary in the North American market has tripled in size," says Miquel Colet, vice president of the lighting company Vibia. "We have become a global player."
Although the Spanish economy has been declared officially out of crisis, this hardly seems to be the case when 5.4 million people are still unemployed. "Spain is in better shape than it has been in the past few years," says Colet. "But everyone knows it's going to be a long process before the country is at a point where we can say that the economic crisis is one hundred percent behind us."
Still, the economy is expected to grow by 2 percent in 2015—a small but hopeful turn in a positive direction. Some believe that the weak economy may have even had some sort of positive influence in the long run. "Spanish design is vibrant, rich, fresh, and going through a good moment," says Ces. "The economic recession has helped us become more realistic and pragmatic. It has forced us to make the most of our resources in order to be more creative and inventive."