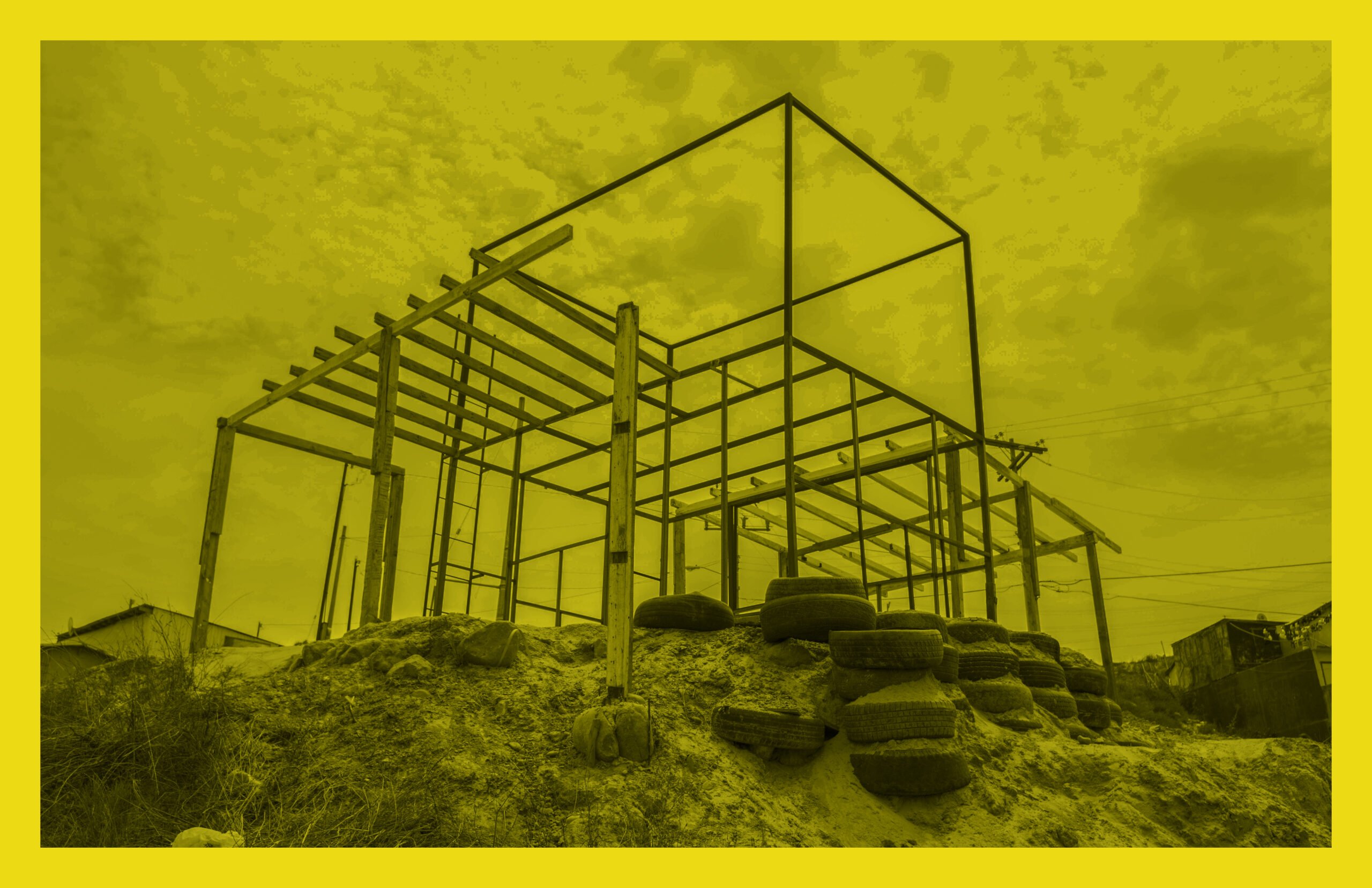 November 8, 2022
Teddy Cruz and Fonna Forman's Spatializing Justice Reinterprets Architecture as a Social Medium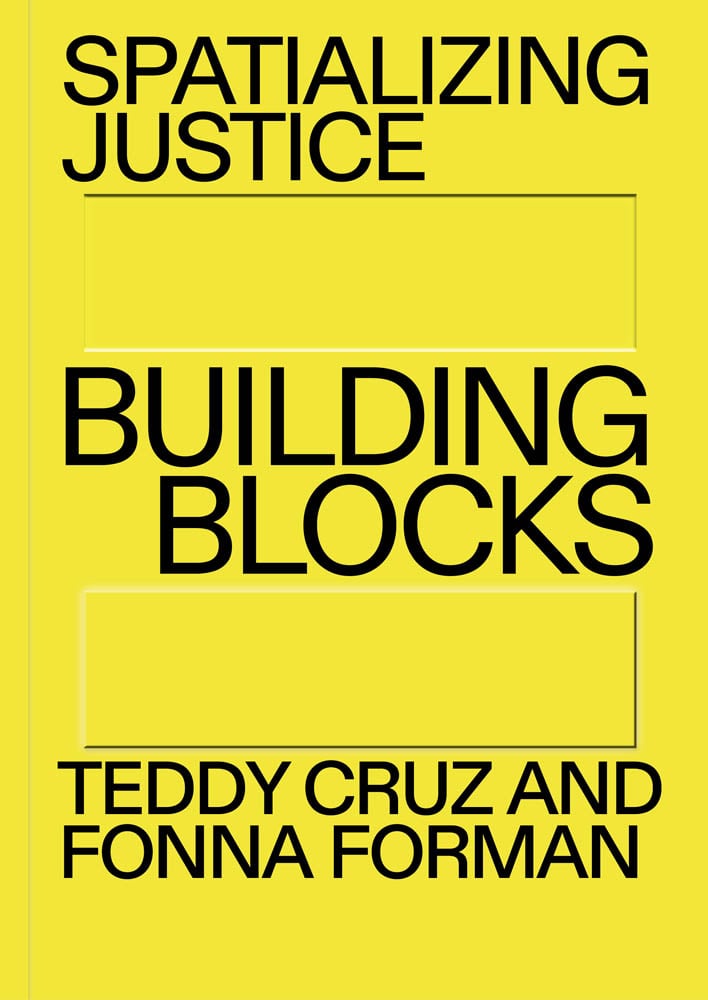 Building Blocks: An Introduction
Anticipating new ways of thinking and doing means confronting the clichés of our creative fields and rethinking who we serve, expanding our range to contact domains that have remained peripheral to design, and cultivating a new kind of collective advocacy that transforms architecture into a social medium capable of challenging urban norms and spatializing public commitments.
We have learned a great deal about spatializing justice studying Latin America lineages of participatory urbanization over the last decades. In our lab we research municipalities that have "co-produced" the city from the bottom-up, from Porto Alegre and Curitiba, Brazil to Bogot. and Medellin, Colombia. We have been documenting these cases in close collaboration and dialogue with the key political and civic actors who led them. These cities have taught us that urban transformation must begin with social transformation―and that design has an essential role to play. We believe that architects and urban designers can be facilitators of a new civic conversation, interlocutors of institutional memory, orchestrators of renewed public priorities, curators of inclusive civic programming, and designers of fresh formal and aesthetic categories that problematize dominant neoliberal agendas in the city that manipulate and monetize relations between the social and the spatial. We can design cultural interventions that expose the lie of trickle-down economics, that uproot anti-democratic myths that sow cynicism about progressive governance, undermine public culture and lead the electorate astray. Architects and urban designers can help reinvigorate a basic social contract that anchors individual well-being in collective well-being.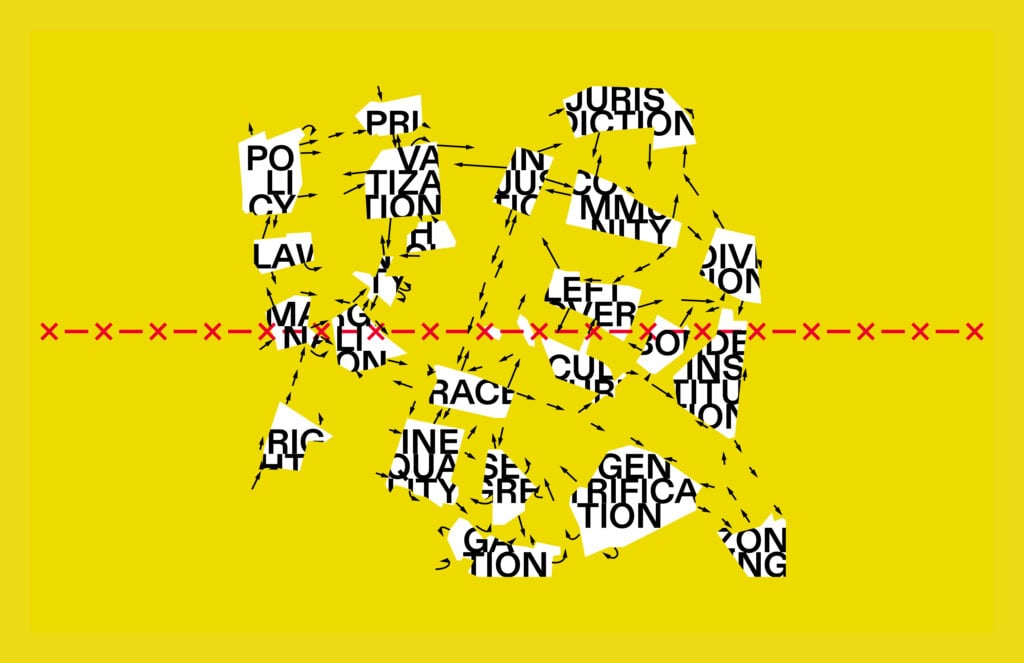 Reinterpreting architecture as a social medium capable of changing hearts and minds, and reorienting urbanization, begins by critically engaging the conditions that have produced our urban crises. These conditions become the material for design. Mobilizing urban conflict as a catalyst for design means exposing the controversies and contradictions inscribed in a particular socio-spatial condition, the exclusionary policies and the hidden histories of oppression. These critical investigations motivate a sense of urgency, and help to orient thinking and practical design methods. In our case, these critical investigations typically confirm our intuition that the first site of intervention is not a physical site, but a strategic detour from architecture into sedimented institutional protocols, harmful social norms, discriminatory financialization practices, the war between public and private interests, or the gap between topdown resources and bottom-up urban creativity. Traveling at the edges of the architecture field demands epistemic humility and openness to new worlds of knowledge and practice. Our aspiration is to partner with diverse urban actors to co-produce new knowledges and strategies, and to co-design civic and political processes that prioritize social, racial and environmental justice, urban pedagogies that render the complexity of contested urban dynamics more accessible to diverse publics, and new economic collaborations among conventionally divided sectors to share the responsibility of public works.
In other words, we seek to design and fertilize a new political ground, new civic languages, from which new infrastructures for inclusion can emerge. In our practice, the design of physical projects is always linked with the design of processes, protocols and programs that aim to civicize and democratize the spaces, knowledges and resources of the city.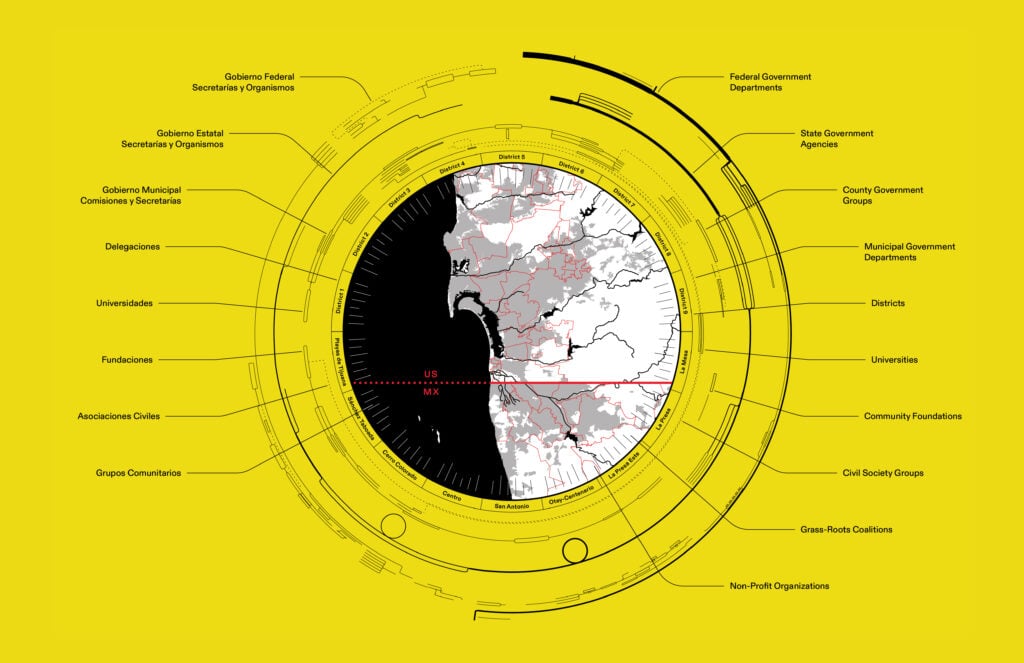 This current period, marked by global pandemic, social rupture, institutional polarization and paralysis, the corrosion of democratic commitments, and innumerable crises across all imaginable registers, epistemic, social, economic, environmental and political, has culminated in what we perceive as a crisis of the public: a failure to tackle collectively the most urgent issues impacting our shared destiny. Given the planetary challenges we face in these early years of the twenty-first century, remaining socially relevant as architects and urban designers requires transforming our own design practices as critical sites of intervention, retooling ourselves, refreshing our approaches through new criteria, new clients, new briefs, new sites, new strategies of advocacy, and a new imperative to close the gap between artistic experimentation and social responsibility, the aspirations of the historic avant-garde in design.
The moment seemed right for us to pause, to reflect on our own practice, and assemble key commitments―what we call "Building Blocks"―that have grounded our research-based practice over the last decades. We identified thirty of them and while we hesitate to characterize them as a manifesto, they are organized thematically as tight, impressionistic statements, manifesto-like in their brevity. While they have been generative for us, orienting our visualization projects, urban and architectural interventions, writing, exhibitions and pedagogies, we hope they might be useful to other designers and spatial practices as they reposition themselves in this evolving reality, to students who aspire to socially relevant, public-interest work, and to design educators who bear primary responsibility for nurturing the aspirations of a new generation and reorienting design education. Ultimately, we hope the Building Blocks will provoke conversation about the role of architects and designers in this next period of urbanization.
BUILDING BLOCKS
01 CONFRONT INEQUALITY
02 CONSTRUCT THE POLITICAL
03 RECUPERATE INSTITUTIONAL MEMORY
04 DECOLONIZE KNOWLEDGE
05 RADICALIZE THE LOCAL
06 VISUALIZE URBAN CONFLICT
07 TRANSGRESS BORDERS
08 REIMAGINE JURISDICTION
09 COMPLICATE AUTONOMY
10 TEMPORALIZE INFRASTRUCTURE
11 TRANSLATE THE INFORMAL
12 PERFORM CITIZENSHIP
13 SOCIALIZE DENSITY
14 RETHINK OWNERSHIP
15 RESIST PRIVATIZATION
16 DEMAND GENERATIVE ZONING
17 MOBILIZE NEIGHBORHOODS AS POLITICAL UNITS
18 VALIDATE EVERYDAY WORK
19 INTERVENE IN THE DEVELOPER'S PROFORMA
20 CODEVELOP WITH COMMUNITIES
21 TRANSFORM HOUSING BEYOND "UNITS"
22 TRANSCEND HOSPITALITY
23 DEMOCRATIZE ACCESS
24 ACTIVATE PUBLIC SPACE
25 CURATE NEW URBAN PEDAGOGIES
26 CIVICIZE PLATFORMS
27 DESIGN MEDIATION
28 TALK TO THE ENEMY ADVERSARY
29 PROBLEMATIZE "SUSTAINABILITY"
30 RETOOL OURSELVES
Would you like to comment on this article? Send your thoughts to: [email protected]