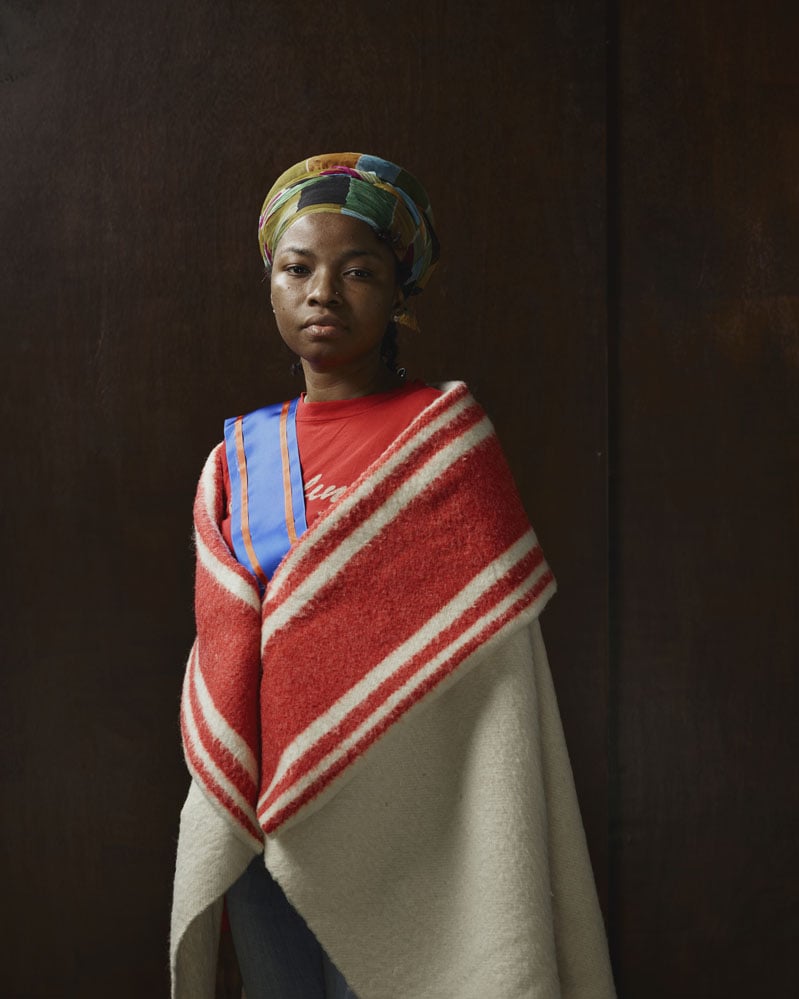 December 15, 2015
The Student Work Shines at Dutch Design Week 2015
The refugee crisis, globalization's drawbacks, and novel health-care delivery systems were all themes at Dutch Design Week 2015.
One of the ambassadors at Manon van Hoeckel's "In Limbo Embassy"
Every year, the students of the Design Academy Eindhoven in the Netherlands take on thorny social, political, and cultural issues with their graduation projects. Here are three of this year's standouts, exhibited in conjunction with Dutch Design Week 2015.
In Limbo Embassy
Even before Angela Merkel's 180-degree turn on the Syrian refugee crisis, the issue of undocumented migrants had become a pressing concern in Europe. For refugees whose application for asylum status had been rejected, Manon van Hoeckel created a mobile pop-up safe space for dialogue and interaction. Formerly in-limbo immigrants are enlisted as volunteer ambassadors to explore legal loopholes. For instance, while they can't legally work, refugees have rights to freedom of expression and the press, allowing them to participate in the embassy's activities as a performance and sell a range of portraits (top) called "Printed Matters." The project was a finalist in the Dutch Design Awards, and its online platform is now used to promote a variety of ways that people can help refugees.
Fish on Dry Land
Going against the grain of her generation's cityward migration pattern, Marta Sif Ólafsdóttir moved out of Reykjavik to the small fishing town of Ísafjörður in Iceland when she turned 20. While she discovered a satisfyingly full life—contrary to her family and friends' expectations—she noted the lack of economic opportunities as a reason for the brain and youth drain from provincial towns. Drawing on the visual language of local fishing equipment, she developed a product range comprising a coat stand, table, stool, and lamp that add a nautical twist to the otherwise utilitarian Nordic design language. By producing the range in Ísafjörður, she hopes to inspire locals to look at their surroundings differently.
Man's Best Friend
Other than slobbery friendship, the function of the world's millions of dogs has slipped since our hunter-gatherer days. Our canine companions need a new purpose—a 2009 study by New Zealand's Victoria University of Wellington revealed that the environmental impact of pooches is worse than that of SUVs. With this and an underserved elderly population in mind, Archibald Godts from Belgium has explored pup-enabled frail-care solutions. The four products he has designed are a pillbox that helps seniors schedule their meds, a pouch around the dog's neck to protect an owner's valuables or help them carry medications, saddlebags for weighty groceries, and a cart that can be hitched to dogs as a way to assist mobility-impaired owners.
Canine companions do more for their elderly owners in Archibald Godts's project.
Four fishing-inspired products designed by Marta Sif Ólafsdóttir.