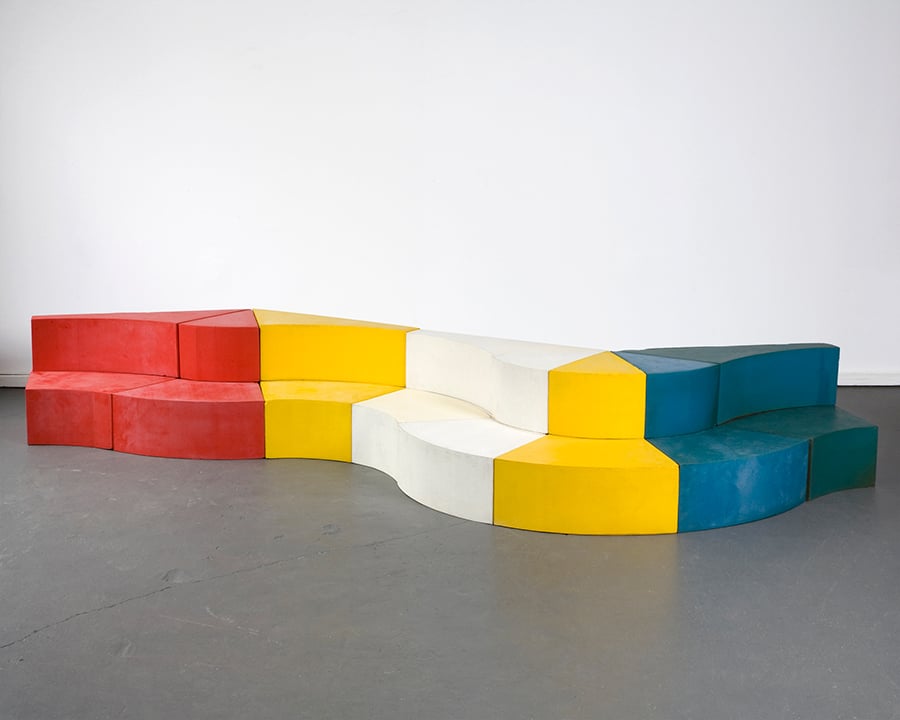 November 7, 2017
New Exhibition Showcases Works from the Italian Radical Design Movement
SuperDesign, curated by Maria Cristina Didero, is on view at R & Company in New York City through January 4.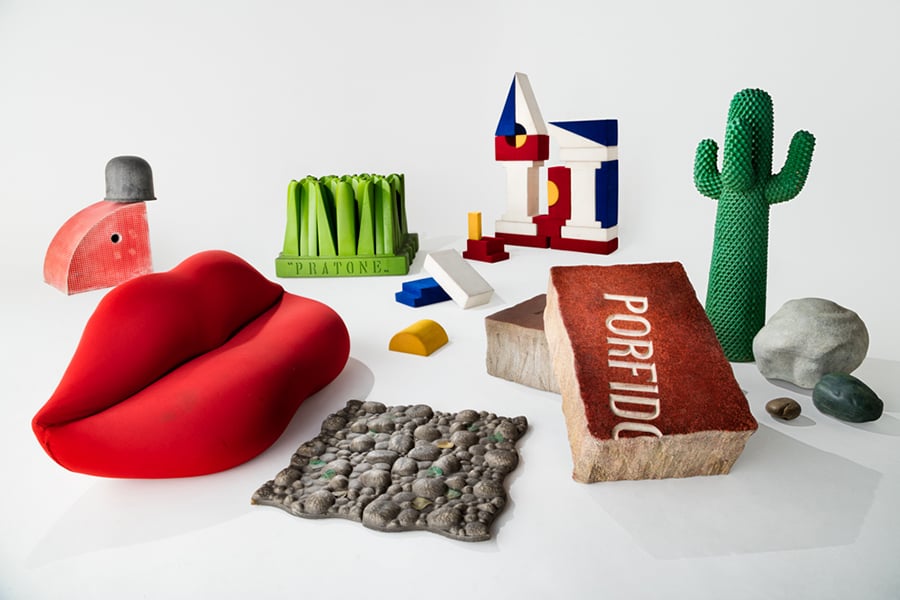 The Italian Radical Design movement began in the 1960s in response to the tumultuous political and social climate in that Mediterranean country. Young designers rejected aesthetic norms and, in the process, created unique art and architecture. On the surface, the movement's playful and symbolic imagery simply referenced pop culture but these works subversively took aim at the establishment. From November 7 to January 4, the Manhattan gallery R & Company is hosting SuperDesign, a survey of the Italian Radical Design movement of the period from 1965 to 1975.
Curator Maria Cristina Didero collaborated closely with R & Company principals Zesty Meyers and Evan Snyderman to gather a trove of materials that are also featured in a new companion book and documentary film. "We started collecting and researching this material over 15 years ago by buying rare books on the subject and traveling across Europe meeting with different key figures from the movement," Snyderman told Metropolis. "We were intrigued that Italian Radical Design didn't appear in many American design catalogues or museum collections. Although much had been widely published about the movement, the works themselves had been minimally produced or in many cases were unique."
There are more than 60 pieces on display, including some of the most recognizable works of the period, from Studio 65's Bocca, a lip-shaped sofa, or Guido Drocco and Franco Mello's Cactus coat rack made of green foam. Rare photographs of the Radicals' cinematic interiors like nightclubs, restaurants, and private residences are also on view.
It's no surprise that there is a renewed interest in Italian Radical Design today, given the parallels with America's own great divide in the age of Trump. "There is definitely a strong interest in Italian Radical Design now because the work is a response to politics and it symbolizes standing for something that you believe in," explains Snyderman. "It is relevant now more than ever with our political climate; there are so many people speaking out and voicing their opinions once again. Italian Radical Design is one of the only design movements that stood for something beyond aesthetics, function, and technology."
For Snyderman, the exhibit is about more than showcasing good design or presenting collectible artworks—it is about the enduring legacy of Italian Radical Design. "The Italian Radicals have had a long-lasting impact on the history of design and how we perceive it now."
SuperDesign is on view at R & Company (82 Franklin Street) through January 4.
You may also enjoy "Patricia Urquiola's Diverse Designs Go on View at the Philadelphia Museum of Art."