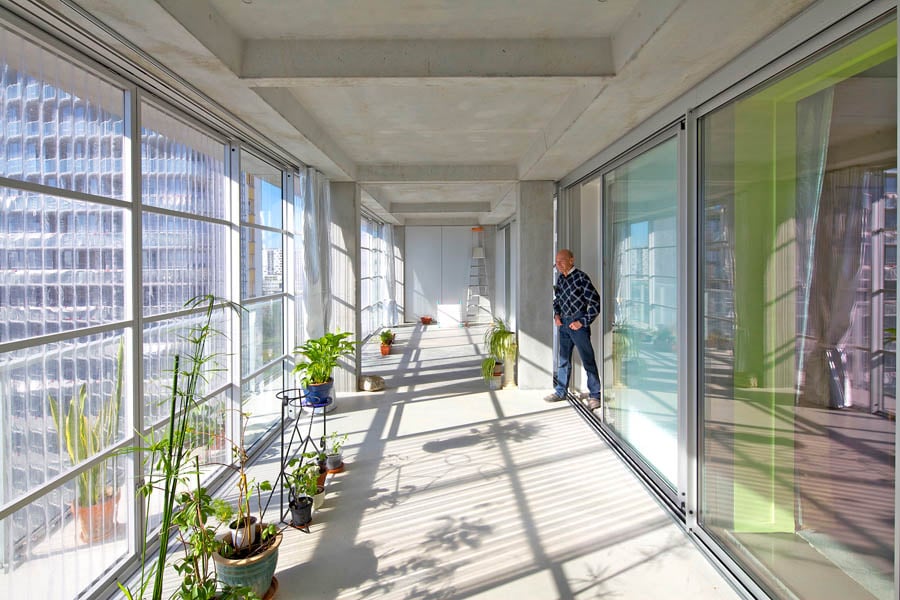 August 7, 2020
Tools and Resources from the Metropolis Perspective: Sustainability Symposium
The Metropolis Perspective: Sustainability Symposium yielded deep conversations and plenty of insight into deepening the practice of sustainable design.
This year Metropolis's Perspective: Sustainability Symposium was held virtually, allowing for members of the architecture and design community across North America and around the world to participate in deep, forward-looking conversations around sustainable design.
The three conversations, held on July 27, 28, and 29, tackled the emergence of new technologies for sustainability, the power of reuse, and strategies for designing with water. Leaders from BNIM, CannonDesign, DPR Construction, HKS, ILFI, Mithun, Perkins and Will, SmithGroup, The Miller Hull Partnership, WRNS Studio, and other organizations offered their insight and thought leadership. They also shared resources useful for deepening the practice of sustainable design.
Below we have compiled a selection of the tools, resources, and opportunities for further reading that arose during our discussions.
---
Technologies for Sustainability
Sustainable architecture, design, and construction today is supported by software at every stage. New tools are constantly being developed to address specific needs, like sustainable specification, embodied carbon calculations, and building performance analytics. What types of digital technologies are most useful right now, in the fight against climate change, and where might future opportunities lie?
Tools:
Perkins and Will Energy Lab Speed Tool
Reports:
Lifecycle Analysis report on the Catalyst Building, Katerra's mass timber office building.
Bringing Embodied Carbon Upfront, a report by the World Green Building Council
Year zero progress report from BNIM
Resources:
Request a climate consultant through UCLA
---
Reuse and Renovation
Existing buildings are an enormous potential sustainable resource. With the right design and construction decisions, they can be improved and adapted at very little cost to the environment and can then be operated at a high level of efficiency. What are the best strategies for sustainable adaptive reuse and renovation?
Reports:
SmithGroup's Sacramento Office for a Construction Pro Showcases the Client's Expertise
A New Idea in Architecture? No New Buildings
Resources:
Armstrong Ceilings Recycling Program
---
Working with Water
Water is a fundamental element of sustainable architecture and design. While different parts of the United States deal with droughts and floods, communities in other areas lack access to clean water. The building sector accounts for 12% of all the water consumed in the United States, so how can we use architecture and design to bring both efficiency and equity to water use?
Reports:
Georgia Tech's Kendeda Building Sets a High Bar for Regenerative Design
Guidelines:
House Bill 2080 Greywater Reuse and Disposal
Rainwater Harvesting Regulations Map
Sustainable Development Goals from the UN
American Rainwater Catchment Systems Association
Water Petal Permitting Guidebook 2019
Certifications:
Water Petal of the Living Building Challenge
RELi 2.0 Rating Guidelines for Resilient Design and Construction:
Resources:
AIA's "Designing for Water":
Tools:
---
The July 2020 Metropolis Perspective: Sustainability symposium was sponsored by Armstrong Ceiling and Wall Solutions and Tarkett
You may also enjoy "Low Cost, High Impact: The Drawdown Review Suggests That Architects Move Toward Scalable Climate Solutions"
Would you like to comment on this article? Send your thoughts to: [email protected]
---
Register here for Metropolis Webinars
Connect with experts and design leaders on the most important conversations of the day.