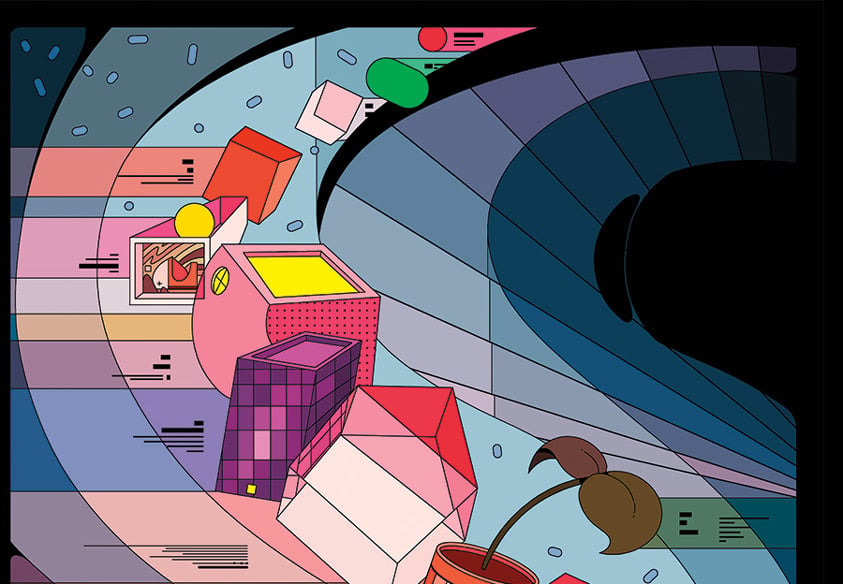 March 9, 2021
5 Technologies Shaping the Future of Design
How will blockchain, cloud computing, machine learning, spatial computing, and AR/XR technologies transform architecture and design?
The January/February 2021 issue of Metropolis featured technologies that are changing the world as we know—and design—it. Exploring whether architects and designers have unlocked the full potential of cutting-edge digital tools, we reached out to practitioners with a visionary approach from Gensler, IA Interior Architects, Arup, SmithGroup, and SOM. They examine some of the most influential and disruptive technologies today—like blockchain, VR/AR/MR, spatial computing, machine learning, and cloud computing—and envisage their impact on the practice of architecture and interior design tomorrow. The changes they describe, while forecasts, will likely come to fruition, driving the way we plan, work, and create. Consider this a glimpse of the not-so-distant future.
Blockchain
Could it be key to transforming sustainability? A Gensler principal shares her views on why this trendy tech may help crack the code on environment-friendly buildings.
Cloud Computing
Why are design firms turning to cloud-based platforms? The chief technology officer of SOM explains how cloud computing can enhance collaboration and help architects be present throughout a building's life.
Machine Learning
Are algorithms the design tools of the information age? The coleader of computational design at SmithGroup explains how machine learning tools can refine data into information, helping designers work smarter.
Spatial Computing
How can tech build sentient environments? Arup's associate principal of experience design explains how spatial computing can help built environments respond to occupants' needs.
VR/AR/MR
How will we craft the next generation of designed environments? For Kat Schneider, digital design application specialist at IA Interior Architects, VR and other immersive technology should be seen as more than just presentation tools.
---
You may also enjoy "Hervé Descottes On Why Light Is Needed Now More Than Ever"
Would you like to comment on this article? Send your thoughts to: [email protected]
---
Register here for Metropolis's Think Tank Thursdays and hear what leading firms across North America are thinking and working on today.