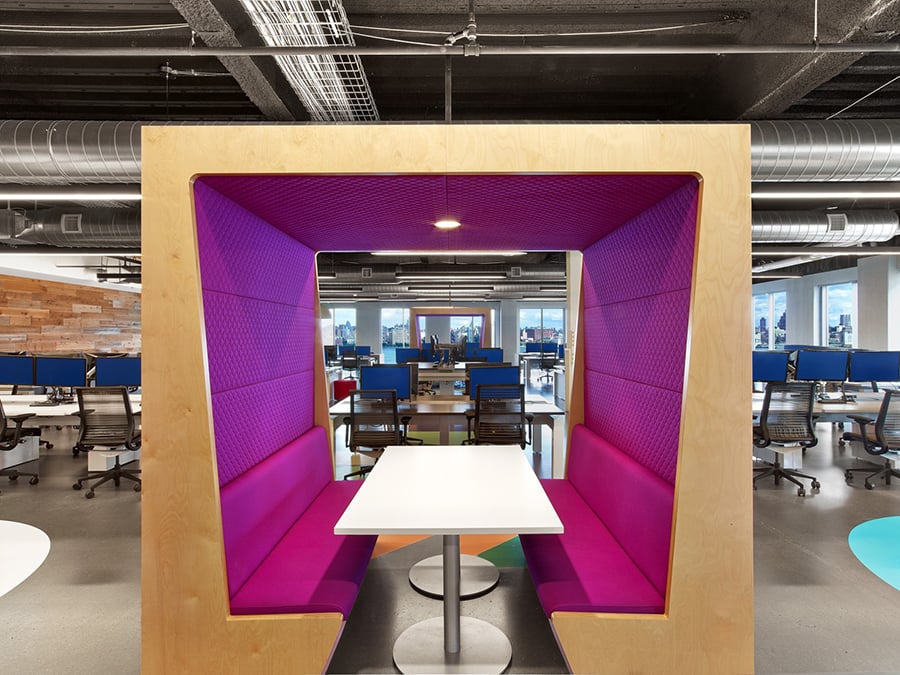 May 17, 2018
Tom Powers of Global Interior Architecture Firm IA on the Changing Designer-Client Relationship
In his Q&A with Metropolis, Powers also discusses how technology drives workplace design and how NeoCon is evolving.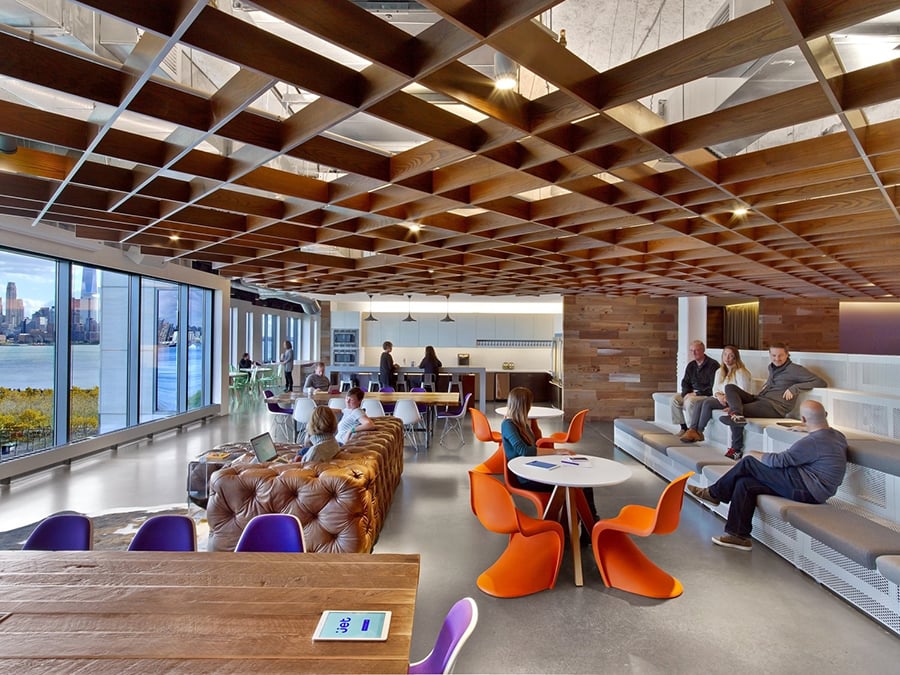 ---
Tom Powers is a Chicago-based architect/designer and CEO and copresident of IA Interior Architects, which maintains 20 offices throughout the world. Powers and IA have designed office, research, and hospitality interiors for tech and corporate giants, including American Airlines and LinkedIn.
---
Avinash Rajagopal: You have such a bird's-eye view of how American workplaces have changed over the years. What are some of the major changes in how we work?
Tom Powers: A lot of the change in the workplace is driven by technology. One of the things that has really gone into overdrive over the last few years is the expectation that the workplace should be responsive to how people work—and how corporations and people want to advance innovation, and how the workplace can be part of that.
AR: Can you discuss some particular pieces of technology and how they've changed workplace design?
TP: One of the biggest was the laptop. Once it became more prevalent to have your laptop or an iPad in your hands, the mobility aspect really opened up. Expectations for the kinds of spaces people wanted to work in just changed fundamentally. You see a lot of that influence in work environments.
I've heard it being phrased as "wanting to work alone together." For many, there's a desire to work alone, but also to be next to other people and in a social kind of atmosphere. That's a pretty significant change.
AR: Your clients straddle many different verticals and markets: technology companies but also more traditional sectors. Could you talk a little about technology from the clients' perspective?
TP: We've been around for 34 years, so we've seen how this profession has evolved. I believe that the workplace got its feet in the more traditional companies—the banks, the IBMs—where there was a large workforce. But as the tech sector has developed, innovation has had such a significant impact. Turnaround times were quick, and the work environment started to respond. That's where you saw all these agile work environments and collaborative spaces and less traditional spaces.
These workplaces attracted certain types of people who were also agile and innovative and collaborative. We saw companies recognizing the importance of individual inspiration. And other organizations, looking to the pace of innovation coming out of the technology world, said, "We want that same thing within our more traditional worlds." Part of the solution is providing the spaces that leverage that kind of work.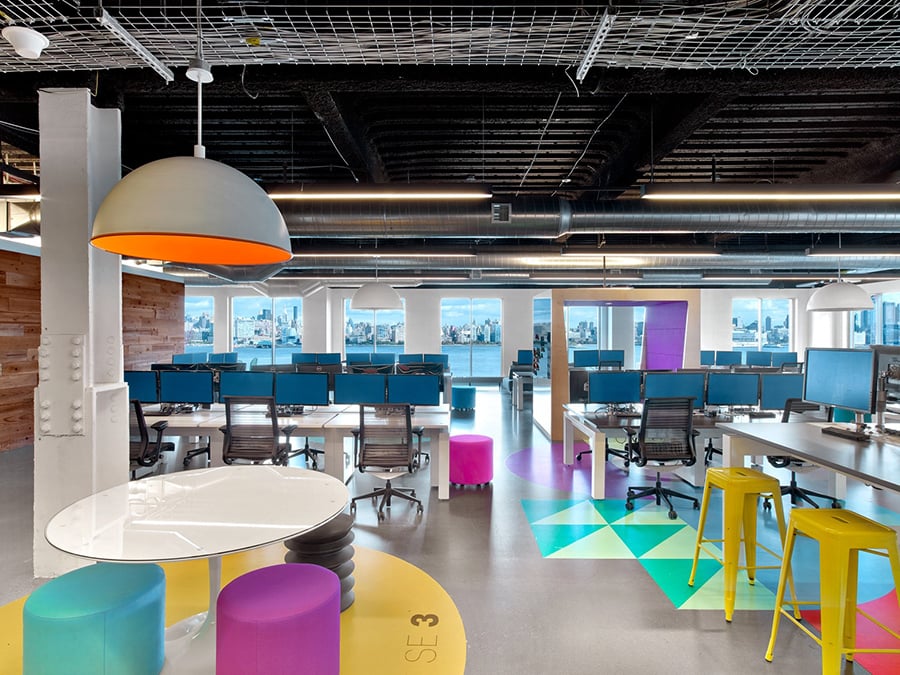 ---
AR: Has the role of the client changed in the design process? How have products changed?
TP: Clients who believe that the workplace can be a major part of their success are very involved. It is not unusual to have the CEO involved early on in the design. HR will come in to make sure it's embodying the brand. That's very exciting, but it's also challenging because it does take a little bit more time. But the product is better because it's more in tune with what they want for their business and employees.
For significant projects, the furniture manufacturers are now part of the process. We like to get their ideas because they're intimately knowledgeable about their products. Together we come up with some solutions that may not have been off-the-shelf but are not custom, either; manufacturers have become much more agile. I truly believe it's a special phenomenon: Designers are becoming very responsive to [flexibility] of work environments in helping provide design solutions.
AR: How has your experience at NeoCon changed in connection with your work?
TP: It really sets the tone for where design is going into the future. The showrooms themselves are an experience to walk into now. It's not just "Here's the desk. Here's the partition. Here are the finishes that go on it." But they're involved in "If you want to work one way, here's an idea." And that is a really powerful thing for people who are not immersed in the profession to be able to go in and visualize it.
AR: Looking ahead, what do you think will be some lasting influences on workplace design?
TP: My perception is that design is revolving around creating spaces for people to work differently. Looking at spaces as places to unleash employees' potential is something that we're going to be feeling for a long time. And now that you have instant access to other individuals around the world, we can begin to challenge what you see is the right thing for you. It used to be: "This is what you're going to have. Be happy." And now corporations are basically saying, "Within reason, we will get you what you feel you need." That sort of influence is something that's going to be felt moving forward.
You may also enjoy "Technology Special: The Future of the Workplace."