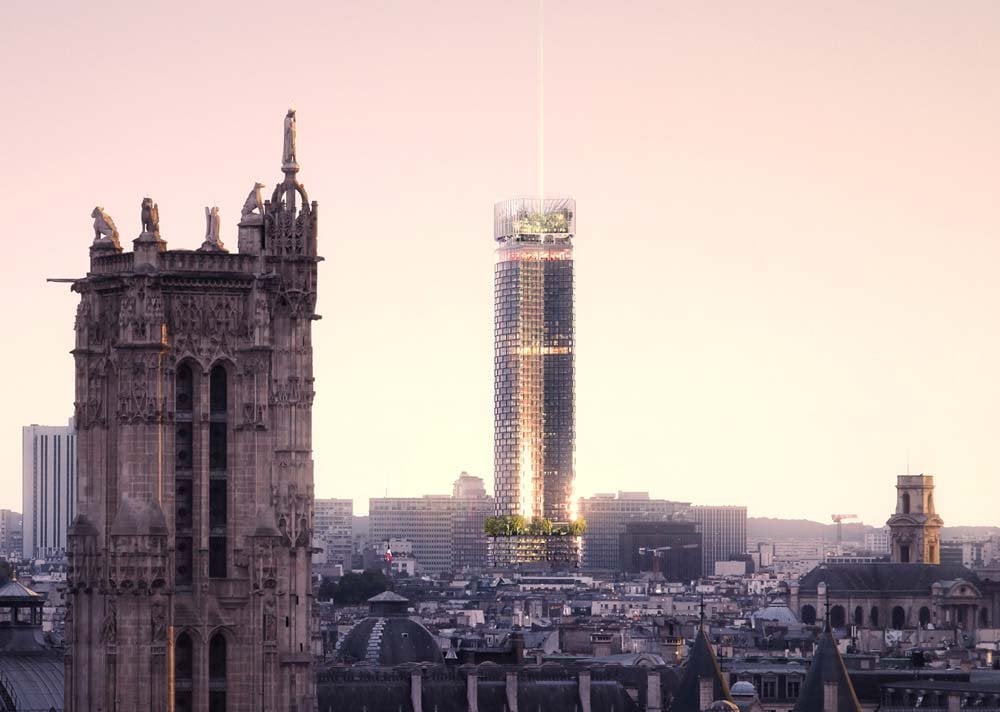 September 22, 2017
Saving Paris's "Ugliest Skyscraper" and Metropolis's Other Top 5 Posts From This Week
This week featured the monstrous and marvelous designs of "Never Built New York," Paola Antonelli on her upcoming MoMA exhibition, and more.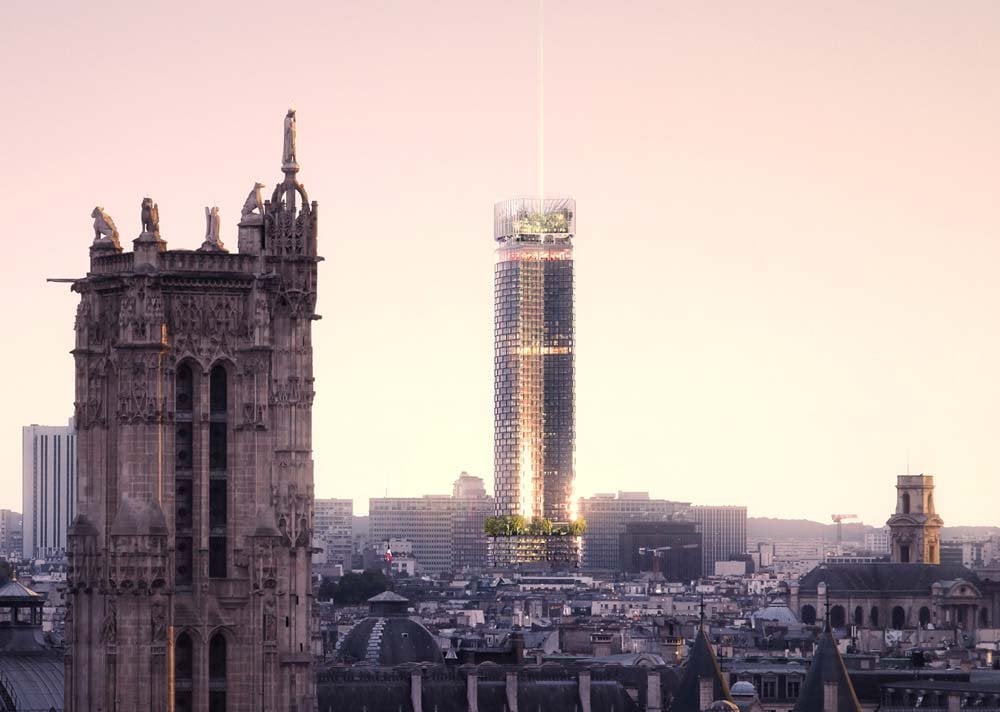 Paris's "Ugliest Skyscraper" to Receive a Makeover, Courtesy of a New French Firm
A French real estate company announced that local firm Nouvelle AOM has beat out Chicago-based Studio Gang in an international competition to redesign the Tour Montparnasse, a 70s-era office building in the city's 15th Arrondissement.
The Bold Plan to Help Save the Mid-Atlantic Coast from Storm Surges
Resiliency seems to be on the tips of everyone's tongues, from architects and planners to city officials. Metropolis talked to Harvard GSD Professor Jesse M. Keenan about Blue Dunes: Climate Change By Design, a book he co-edited with Claire Weisz of WXY Architecture that details a plan to protect the East Coast from storm surges.
Paola Antonelli on Her Upcoming MoMA Exhibition Items: Is Fashion Modern?
On the eve of the Museum of Modern Art's landmark exhibition on the past, present, and future of fashion, Metropolis's Paul Makovsky spoke to MoMA's senior curator Paola Antonelli about why she chose to put on a show about garments, why Bernard Rudofsky (who curated MoMA's first show on fashion back in 1944) remains as relevant as ever, and the challenges of selecting fashion objects that have had a strong impact on the world.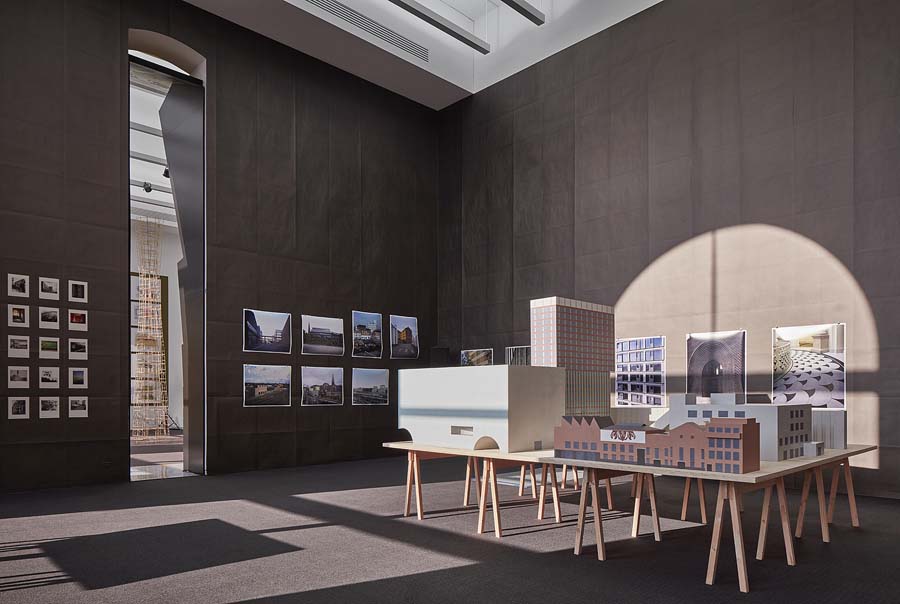 Model Behavior: The Best Models at the Chicago Architecture Biennial
A range of architectural maquettes by Francis Kéré, Caruso St. John, Barkow Leibinger, and others, demonstrates the breadth of imagination at the exhibition.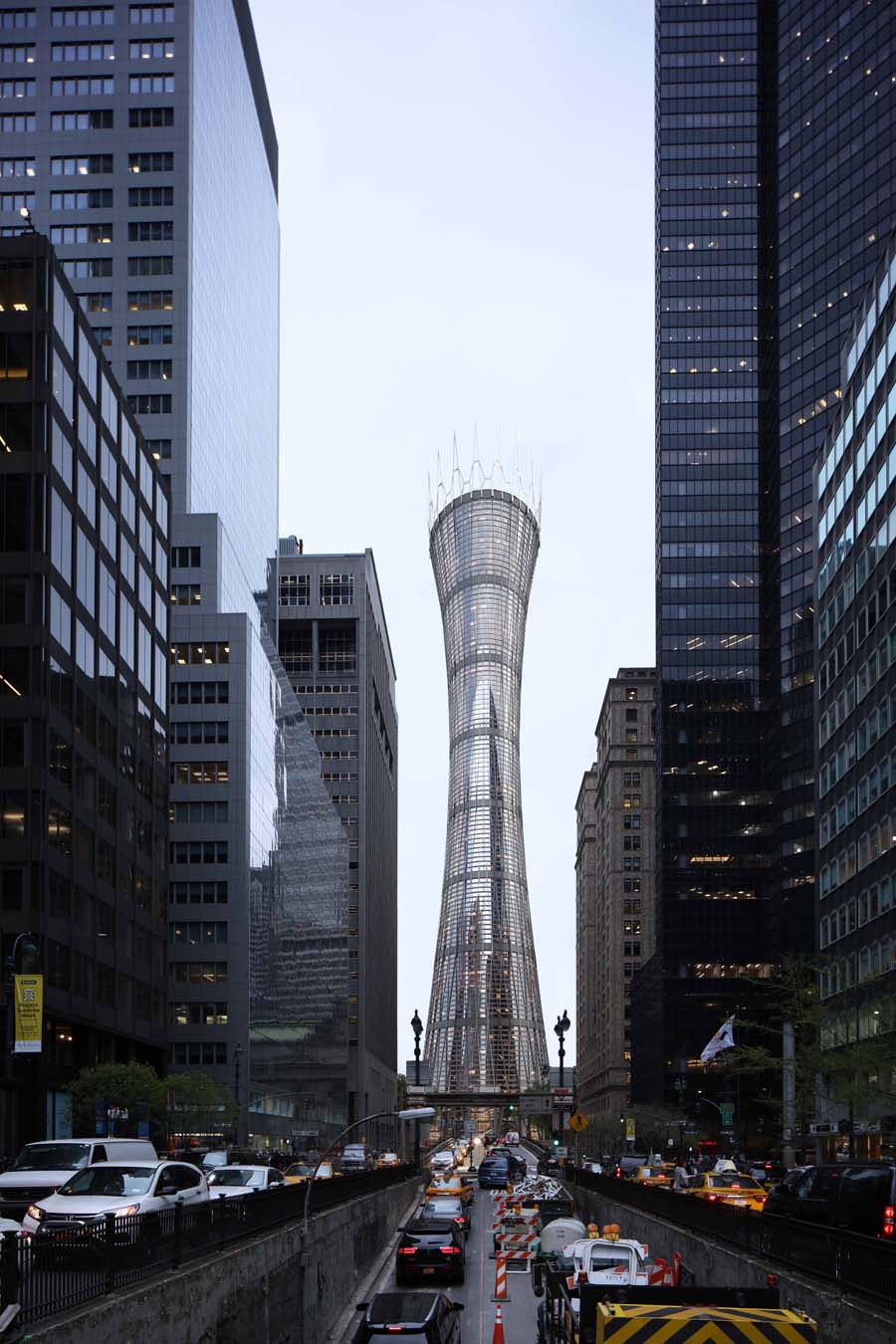 From Monstrous to Marvelous, Never Built New York Showcases NYC's Unrealized Ambitions
A new exhibition at the Queens Museum seeks to revive and memorialize nearly a hundred of these dashed plans for buildings, infrastructure, transportation networks, stadiums, and more developed for New York City over the years. In doing so, Never Built New York cultivates a fantasy city, one experienced across three of the Queen Museum's galleries, that illustrates what could have been.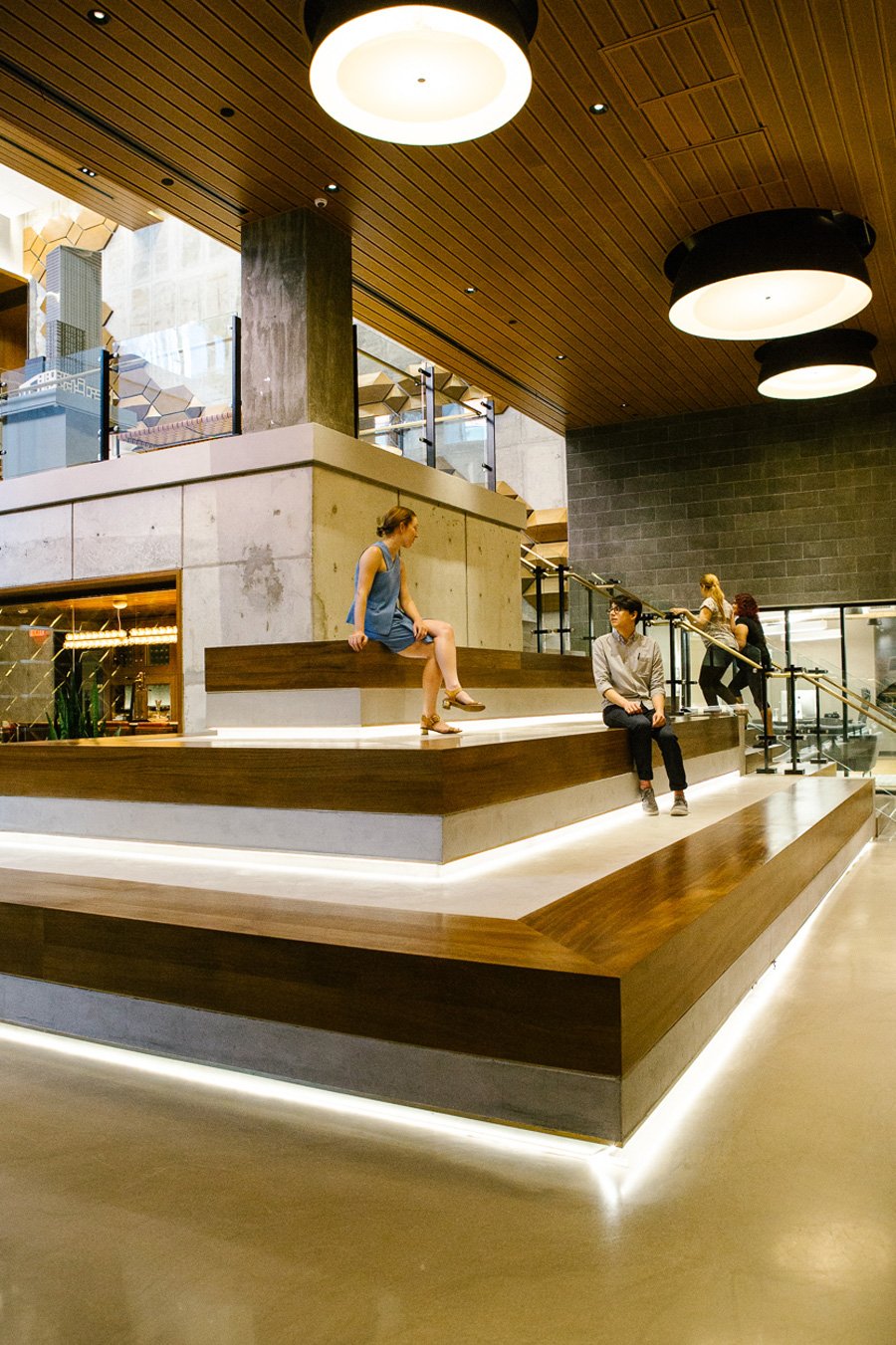 This Luxury Development Built Its Own Indoor Neighborhood, From Dog Run to Carpentry Workshop
At New York's 21 West End luxury rental building, interior design firm ICRAVE creates spaces that provide residents with every amenity they need—and that the neighborhood doesn't yet provide—to lead healthy, happy lives.