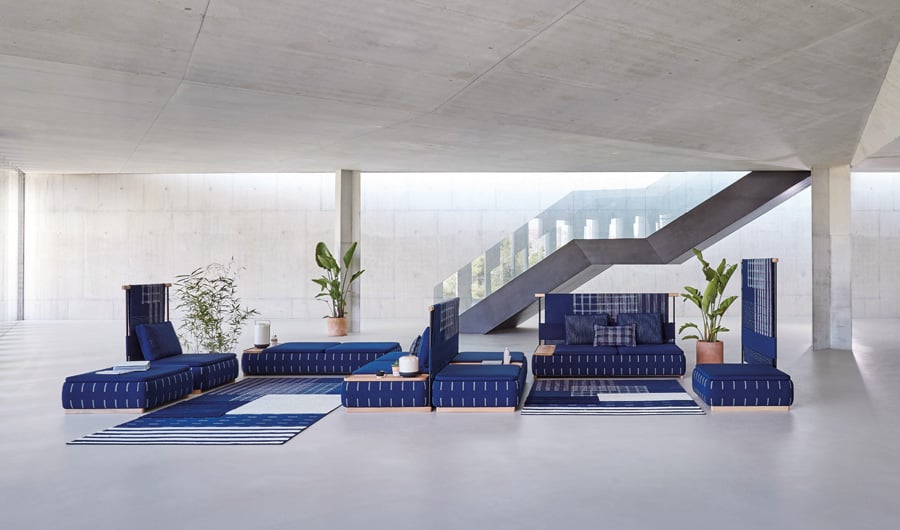 December 12, 2018
Top Design Trends of 2018: Look East
As 2018 draws to a close, we're looking back at design fair debuts, taking stock of the visual and material themes driving the industry.
---
As 2018 draws to a close, we're looking back at the debuts and launches from the year's design fairs, taking stock of ideas and imperatives driving the industry, like the evolution of work or the refinement of a sustainable consciousness. But we're also digesting the visual and material themes that emerged throughout the year in fairs from Milan to Chicago, Helsinki to New York, Cologne to Stockholm. 
Although the timeless elegance and gentle complexities of East Asian–inspired craft never disappeared from the design landscape, they've had an indisputable if subdued resurgence in recent products, deployed in conjunction with other design traditions. Notably, as evidenced in these 2018 releases, East Asian design's characteristically ornate, intricate stream of botanical imagery and shimmery roundels is increasingly eschewed in favor of a more restrained linear motif that blips across surfaces like Morse code, or hemlines structuring the contours of a garment.
You might also like, "Top Design Trends of 2018: Deco Noir"