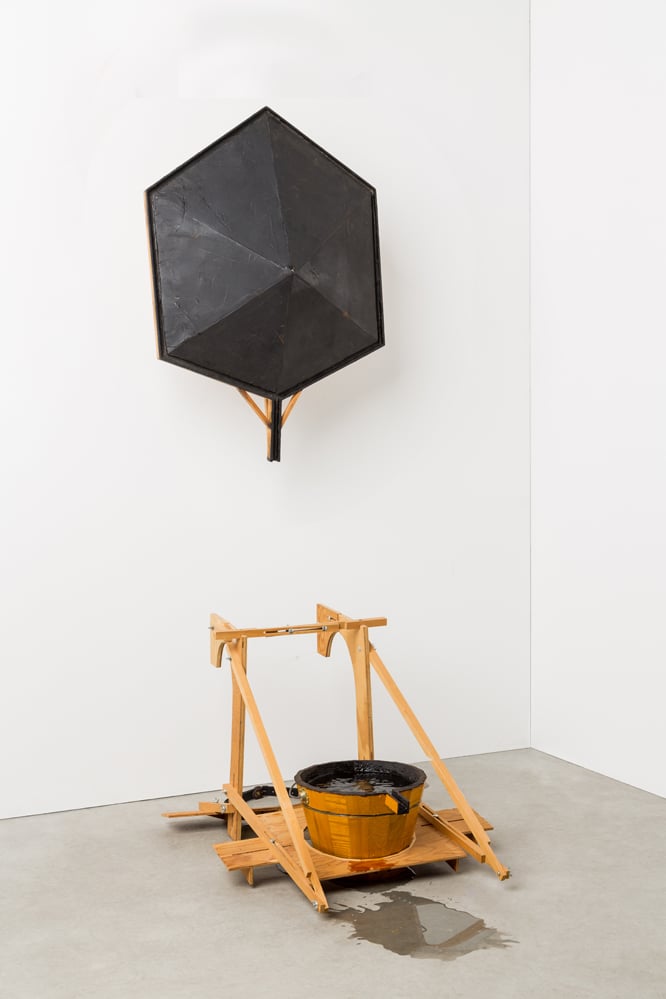 March 11, 2016
Top Designers Invent Uniforms for Imaginary Jobs
Famed designers, from Angela Missoni to Vivienne Westwood, playfully reimagine the workwear of today and tomorrow.
"Extreme Film" by Issey Miyake
Courtesy Parsons The New School for Design
Workwear/Abiti da Lavoro currently at The New School's Sheila Johnson Design Center, is a quirky exhibition that challenged some of fashion's great icons–including Issey Miyaki, Vivenne Westwood, and Angela Missoni–with creating costumes for "hypothetical, invented, coveted, or imaginary jobs that further invent new jobs for a different society." The designers have met the challenge with ingenuity, style, wit–and in some places pure comedy.
Some of the designs' functions are almost immediately recognizable: for instance, Westwood's lumberjack uniform. Some, a critical or sarcastic spin on actual careers, such as the monk or the tree trimmer. However, many of the designs are for careers and identities that don't exist in the world as we know it. "Dress for a Crop-Raising Girl," by Elio Fiorucci, seems made for the fictional teen temptress Lolita, with its mini skirt, evidently made from Astroturf, its red gingham apron, and two oversized red hearts covering the breast. It embodies, according to the project description, "a sort of naivety that is sublimation of wily malice." Coop Himmelb(l)au's "CHBL Jammer Coat," on the other hand, is for the conscientious wearer who wishes to hide him/herself from the all-seeing eye of Google. The electric-blue aluminum "Apron for Regular Jobs," tucked away in the exhibit's far corner, also serves a defensive function: the description explains it is "a suit of armour when needed."
These pieces playfully ask us to reconsider what careers or uniforms can tell us about people's identities, as they are expressed publicly, versus their internalized realities. "[Clothing] is now a way of disguising our thoughts and giving them a new shape," writes Alessandro Guerriero, the exhibit's curator, "Once it was the image that the world gave us, but now it is the image of what we want to be in the world."
Workwear/Abiti da Lavoro will be at the Sheila C. Johnson Design Center at New York's Parsons the New School for Design until April 18, and will also visit Toronto and Chicago.
"Hat-Roof" by Allan Wexler
Courtesy Parsons the New School for Design
"Dress for a Crop-Raising Girl" by  Elio Fiorucci
Courtesy Parsons The New School for Design
"Lumberjack" by Vivienne Westwood
Courtesy Parsons The New School for Design