September 4, 2019
Getting Into the Weeds of Topiary Design
An exhibition at the Center for Architecture in Manhattan reveals topiary as a dynamic and overlooked spatial practice.
Few art forms, let alone horticultural practices, capture the imagination quite like topiary. We often encounter it through the phantasmic lens of popular culture: Tim Burton's Edward Scissorhands ingratiates himself with the neighbors by clipping their hedges into remarkable creations while topiary animals come terrifyingly to life in Stephen King's novel The Shining. This ancient custom of trimming trees and shrubs into shapes can be at once highly practical and wildly creative, giving novice and expert gardeners alike the opportunity to flex their green thumb. Whether a manicured hedge in front of a suburban home or a sculpted boxwood at Marqueyssac in France, topiary is, in fact, everywhere. This ubiquitous, and verdant, art form is the focus of an informative and densely packed exhibition, Topiary Tango, at the Center for Architecture in Manhattan. (The show closes September 14.)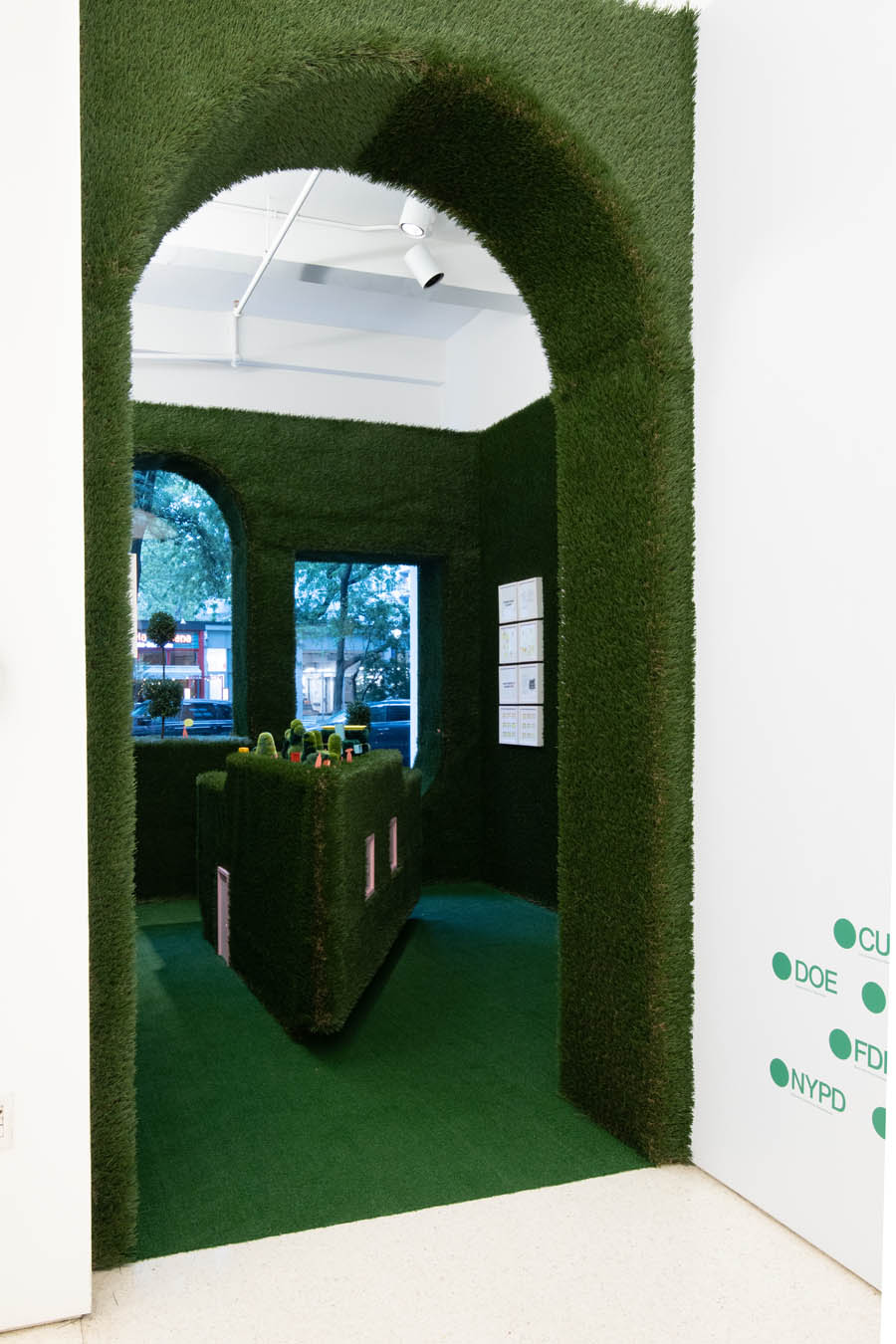 Conceived and curated by Mark Zlotsky, the recipient of the 2017 Stewardson Keefe LeBrun Travel Grant, the exhibition is the culmination of the research he conducted on a four-month, topiary-led tour of Europe. While he saw the practice in its most pristine iterations in such historic gardens as Levens Hall or Villa d'Este, he also frequently uncovered it in more quotidian settings. "It is a really playful medium where people can both take it seriously or not take it seriously at the same time. It runs the gamut. You go to Versailles and it is covered in topiary and then you go to Staten Island and it is covered in topiary," says Zlotsky. "It's very high art and it's very low art. I really appreciate how it spans that bridge."
Zlotsky's jewel-box installation at the Center for Architecture displays models of quirky topiary-wrapped buildings along with geometric-shaped forms and animals. The exhibition—part instructive and part fantastical—is a thorough exploration of topiary, from its origins to its architectural applications to its creative possibilities. Whimsical illustrations accompanied by detailed texts teach visitors how to sculpt a spiral, which plant species are more conducive to certain designs, and what are the best trimming techniques (free-handed or guided with frames). Zlotsky also looks at how the medium—thanks to its inherent malleability—can lend itself to architecture, providing solutions such as adding mass to buildings, softening and evening edifices, improving proportions, and creating flexible programs. In some contexts, he points out how topiary can serve as the antidote to architecture's stasis.
"I was thinking of how to make architecture more dynamic and reactive and topiary seemed liked this breathing jacket or shell that could be added to architecture," he explains. "It's not necessarily just like a surface application, topiary is very spatial."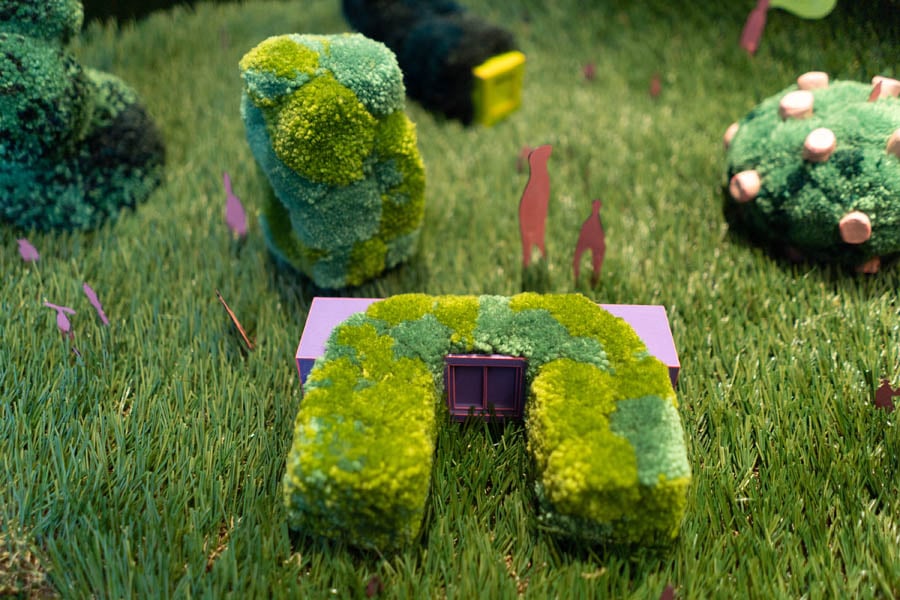 The exhibition reveals how this simple gardening practice, requiring only shears and some imagination, has greater implications: It can be ornamental and functional, playful and formal. One of Zlotsky's strengths is his ability to infuse humor and light-heartedness into the subject that, on the surface, might seem esoteric, and demonstrate how approachable and even democratic topiary actually is. "It's really an incredibly common art form that we don't pay too much attention to, but then it made me realize that because it's so common and it's so accessible, it gives anyone the agency to transform architecture-scaled masses just as is, almost like the first arts and crafts."
You may also enjoy "With Installation at Madison Square Park, Artist Leonardo Drew Ponders Temporality and Horizontality."
Would you like to comment on this article? Send your thoughts to: [email protected]