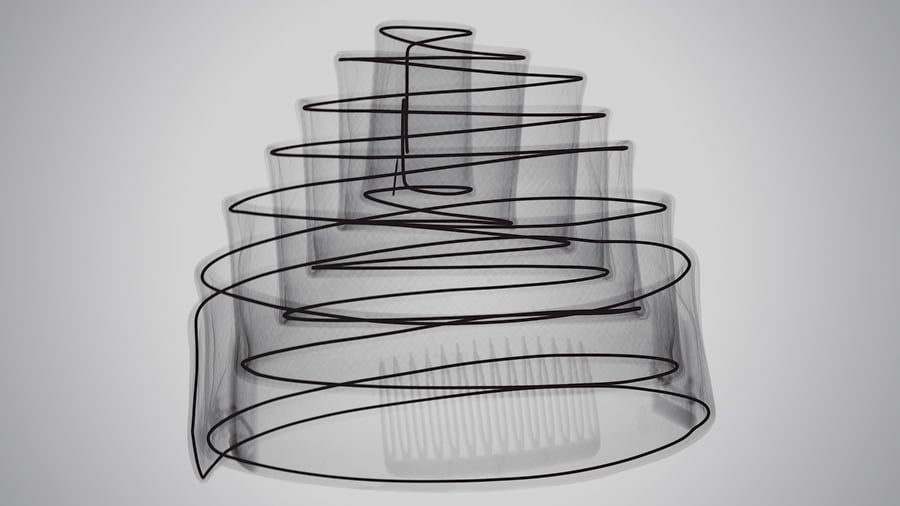 May 19, 2017
V&A Show Deconstructs Balenciaga's Masterful Forms
The V&A show takes a forensic look at the craftsmanship in Balenciaga's most iconic styles, revealing why he is considered the master of fashion.
Cristóbal Balenciaga was a true perfectionist—he was so precise that he sometimes matched his own fabric colors by using only a few threads picked up off the floor. Hosting the first exhibition in the U.K. dedicated to the Spanish couturier and his exacting design process, the Victoria and Albert Museum will present Balenciaga: Shaping Fashion, opening on May 27. The show will include more than 100 garments and provide a look at the inner workings of his fashion house, with footage of Balenciaga's fashion shows, short films on couture-making techniques, and original sketches on view.
Unlike a traditional museum retrospective, the exhibit will focus on Balenciaga's work of the 1950s and '60s, considered one of his most creative periods, during which he introduced revolutionary silhouettes like the tunic, the sack, and the shift. Another fascinating section will explore Balenciaga's legacy, featuring the work of more than 30 designers from the past 50 years whose style can be traced back to his minimalist aesthetic, his explorations of volume, and his use of new materials, all of which still resonate today.
The curatorial team faced a major challenge: how to best display the garments and showcase the unparalleled craftsmanship in a new way and not just hang clothes on mannequins or place them behind glass. As exhibition curator Cassie Davies-Strodder explains, "We are using new approaches, such as X-ray images and pattern animations, to reveal the hidden elements of Balenciaga's design and construction process invisible to the naked eye." The public will be able to see the boning, hoops, and dress weights used to give seemingly basic pieces architectonic structure, and even the pins that were accidentally left inside the hems of the dresses—small but powerful reminders of the many hands that worked on each piece in a collection.
With this examination of the designer's key innovations and technical skill, Davies-Strodder anticipates that those unfamiliar with Balenciaga's oeuvre will gain new insight into—and an appreciation for—haute couture: "I hope visitors come away from the exhibit in awe of the creative genius of Cristóbal Balenciaga, and with a real understanding of his uncompromising vision and unique approach to making, which is something that has never been explored in such detail before."