January 30, 2019
VDC Helps Transform Construction from Reactive to Proactive Practice
SGA highlights the benefits of breaking down silos around design and construction through virtual solutions, which save time, money and energy.
advertisement from:
---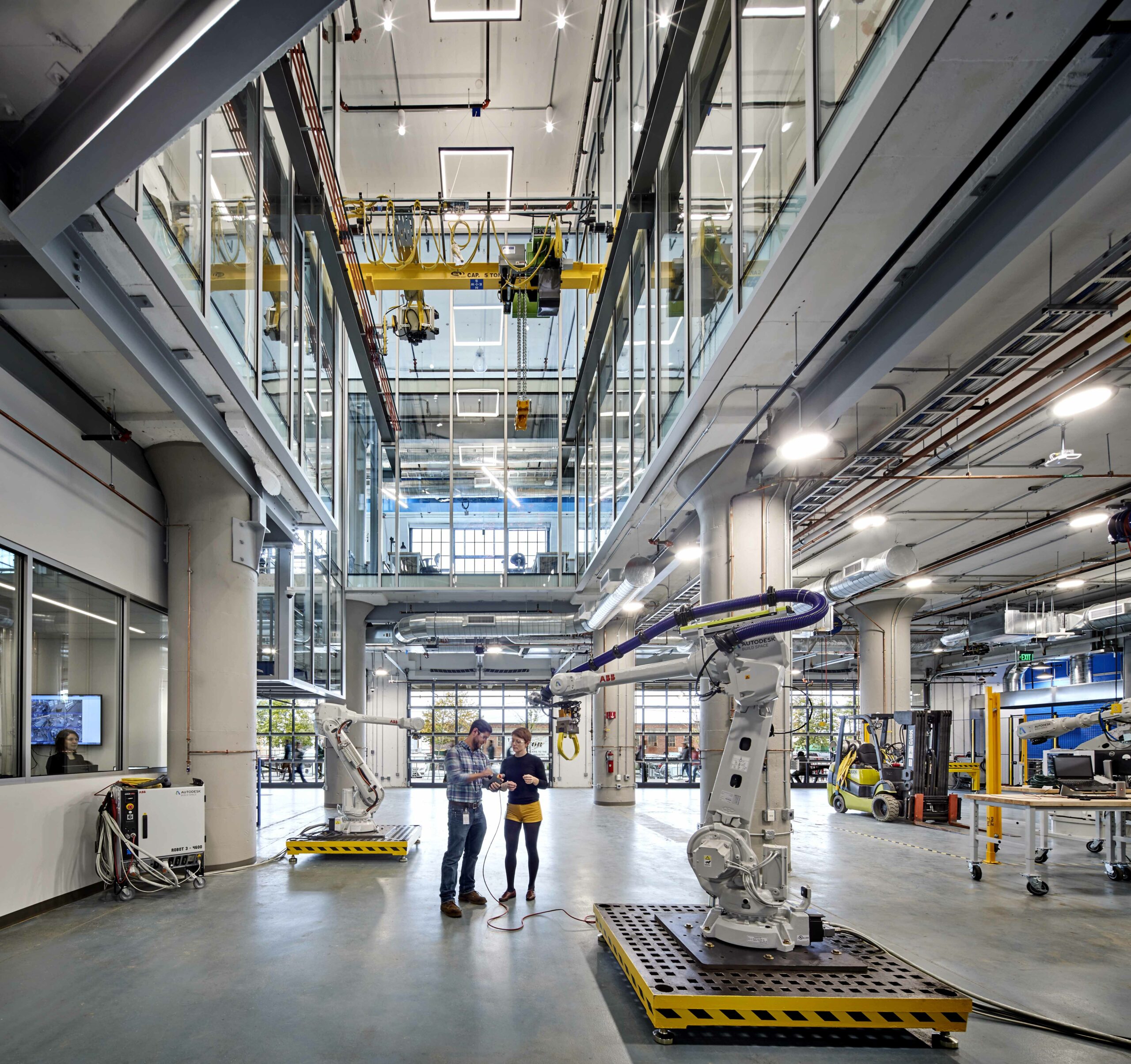 ---
"30% of construction is actually re-work," according to Michael Schroeder, partner and director of virtual design and construction (VDC) at SGA, a Boston and New York–based architecture and interior design firm. Much effort is typically expended in correcting the inevitable errors of conventional construction processes, "work that's put into place that's actually wrong."
In fact, Schroeder estimates 10% of materials on a construction site are wasted and 30% of a general contractor's work on a project is exculpatory—"making sure the process is documented well enough to prevent a lawsuit."
These sorry stats are the result of a historically reactive construction process. Now, Schroeder says, VDC is allowing teams to be proactive by providing three key tools.
First, BIM (Building Information Modeling) acts as a dashboard and digital connective tissue, keeping all stakeholders on the same page. Then, through Design Assist, subcontractors work as team members and integrate all the specs, submittals, and changes. Finally, the virtual "sandbox" of Co-Location establishes a high level of trust between all project participants, such as architects, engineers, construction managers, and subcontractors, and reduces the blame game that can drag a project down. The end result is to dramatically reduce project cost and length (and stress levels for all parties).
For example, take the reduction of RFI (Request for Information) submissions after the introduction of VDC. Typically, RFI's can number into the thousands, bogging down schedules and hobbling decision-making.
Say the electrician plans on running lines through a zone reserved for plumbing. The subcontractor spots the issue and notifies the engineers through an RFI. It can then take up to two weeks before the subcontractor receives an answer. And if the subcontractor doesn't catch the problem before the wiring is installed, all the work needs to be redone.
"The back and forth can lead to weeks of agony," says Schroeder. "That's time, money, and labor down the drain."
By bringing architects, engineers, construction managers and subcontractors together early in the design phase, and leveraging digital technologies to ease their communication, VDC offers a smooth workflow that prevents delays.
"There's a dramatic reduction in decision latency, or the time between asking a question and having sufficient information to make more reliable decisions," says Schroeder.
---
SGA uses all three components of VDC on projects by leveraging BIM; integrating all specs, submittals, and changes; and co-locating all team members and subcontractors.
SGA has seen their VDC approach improve the process on Autodesk's 67,000-square-foot BUILD Space, as well as Titletown Tech, a new 45,000-square-foot innovation center. The core principles of VDC are also being applied to Two Drydock for Skanska Commercial Development and Haverhill Heights for Lupoli Companies, among other projects.
---
VDC is a reliable and replicable way to shave months off construction schedules, delivering projects ahead of schedule and under budget. The results keep developers, investors, and insurance companies happy, and mean more rentable days for owners.
"Those who have experienced VDC don't need to be sold on it a second time," Schroeder says. "There's no going back to the same-old legacy practices."
"Of course, you can just go with the status quo," he adds. "But make sure you have an additional 7% of the budget in the bank for change orders."