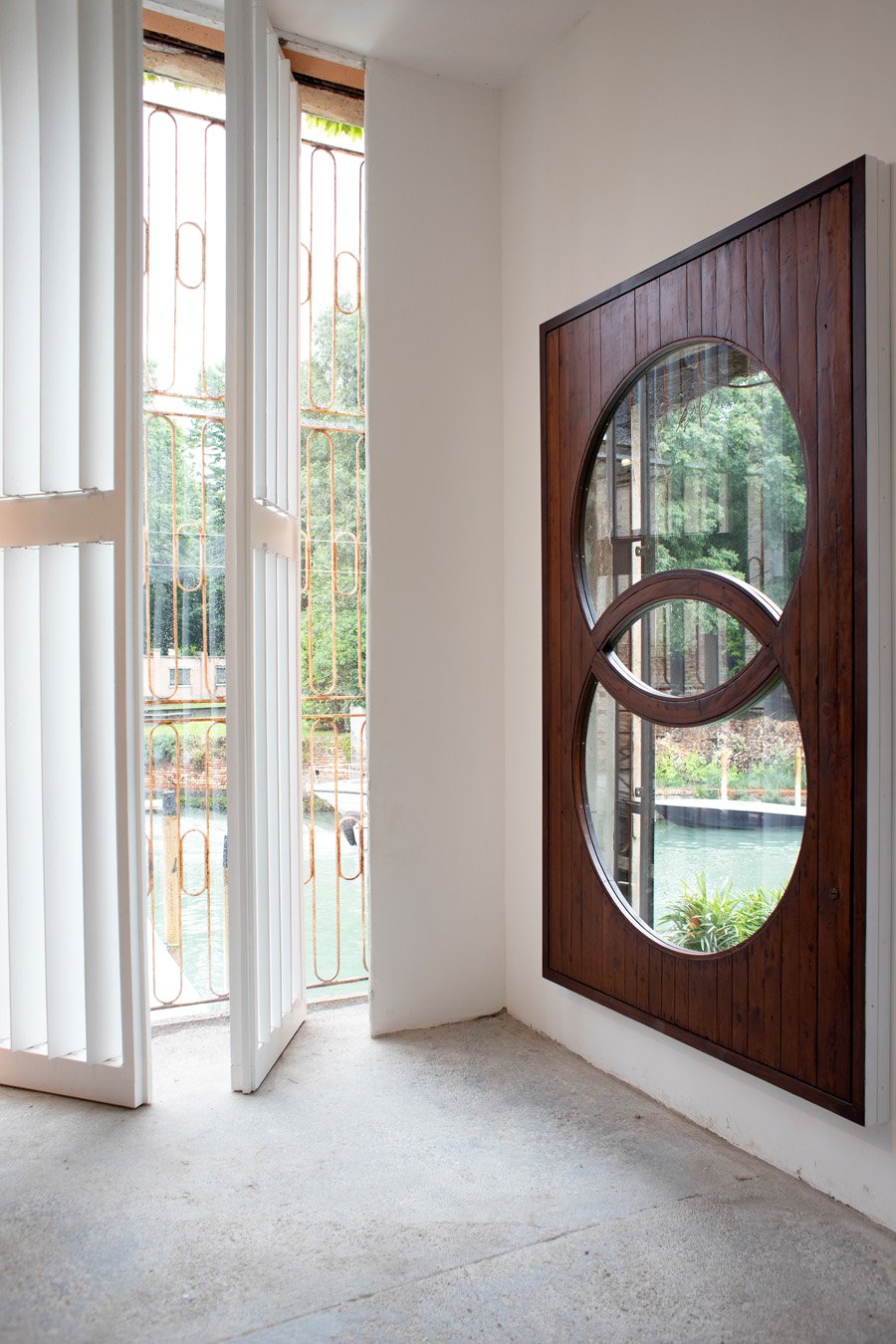 August 28, 2018
Taking a Second Look at This Year's Nebulous Venice Architecture Biennale
Freespace, now in its third month, is an exercise in subjective taste-making rather than research-driven programming.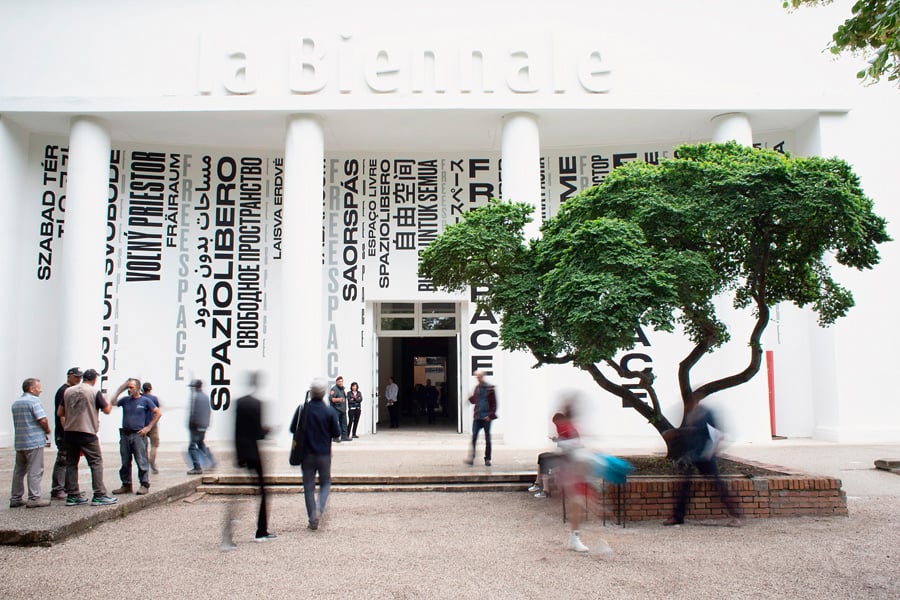 ---
One of the few incontrovertible truths to emerge from the 16th International Architecture Exhibition, which opened in Venice on May 26 and runs through November 25, is that sensitivity and skill in making architecture do not necessarily transfer to the work of organizing an architecture exhibition.
The Biennale's curators, Dublin-based Grafton Architects, helmed by Yvonne Farrell and Shelly McNamara, lay claim to a formidable portfolio of built work that skews toward public buildings of international significance. The duo's largest curatorial endeavor to date, the show suffers from an eagerness to acknowledge their own influences. Grafton structures the exhibition around the nebulous concept of "Freespace," an idea so vague that it ultimately contains a multitude of only tangentially related architects, projects, and ephemeral display objects.
In the past two decades or so, architectural curation has morphed from a relatively small, if pointedly influential, subdiscipline into a component part of what it entails to practice architecture beyond the studio. For those trained architects who cannot or choose not to pursue design practice, notions of research and curating have become the go-to alternative. Farrell and McNamara are no such architects: They are committed practitioners who have excelled at producing buildings rather than discourse. Their lauded structures for the UTEC University Campus in Lima, Peru, and the Università Luigi Bocconi in Milan evince a context-sensitive, communitarian ethos. Somewhat surprisingly, then, Grafton resorted to naive platitudes in articulating the "Freespace Manifesto," which it published a year ahead of the Biennale opening: "Freespace describes a generosity of spirit and a sense of humanity at the core of architecture's agenda," and "Architecture is the play of light, sun, shade, moon, air, wind, gravity in ways that reveal the mysteries of the world." An aphorism about "nature's free gifts" to architects comes across as oblivious to architecture's status as a luxury commodity.
Architecture was brought into the Biennale's fold with the explicit goal of democratizing an elitist institution, as Léa-Catherine Szacka assiduously documents in her book Exhibiting the Postmodern: The 1980 Venice Architecture Biennale. Exhibition officials decided to establish a biennial architecture showcase in Venice, in part as a response to protests against the exclusivity of the older, storied art iteration of the Biennale. Architecture, understood by the Biennale's management as the most civic and public-facing of the creative disciplines, was entrusted with activating the historic city of Venice and with making the Biennale an altogether more accessible, transparent institution. To this end, Paolo Portoghesi, artistic director of the inaugural architecture exhibition, pushed to recover the disused Venetian Arsenale as a site for exhibiting architectural ephemera and thereby also its full-scale 12th-century environs.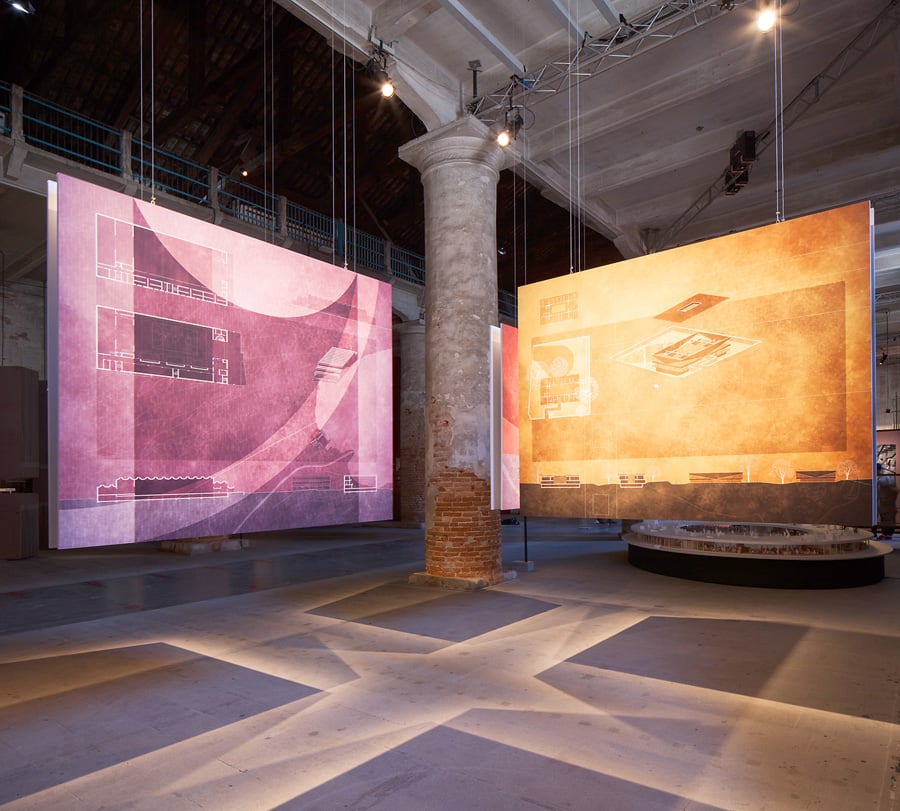 ---
At least in rhetoric, Grafton's edition shares many of these initial ambitions. But Freespace also makes palpable the Architecture Biennale's retreat into professional jargon as well as disciplinary modes of display and visual communication that hardly register beyond design-centric audiences. A recurring problem, especially in Grafton's exhibition, where it was left completely unmediated, is the space of the Arsenale's Corderie. The former shipbuilding complex's rope-making center, a 1,040- foot-long corridor, has proved an inadequate exhibition space in at least the past two iterations of the international exhibition. The space is cripplingly linear, especially in 2018, when architecture is seeking to establish alternative trajectories of its own development. Installed as an uninterrupted gangplank, the Arsenale display swallowed most of its contents into a poorly considered morass of incessant stuff.  Some exceptional installations commanded attention—among them Angela Deuber's drawings for a concrete school building in Thal, Switzerland, and material samples and models for the Avasara Academy by Mumbai-based Case Design—but the sheer expanse of the straight-through space, organized as a procession of individual projects rather than as thematic clusters of displays, drew attention away from the actual content of the exhibition, and instead to the physical slog of crossing the Corderie.
In laying bare and celebrating the expanse of this territory, Grafton also exposed a persistent shortcoming of the Architecture Biennale in recent years: It's too big. One can only hope that downsizing the event would give curators an actionable incentive to display the most exceptional work rather than all of it. For all their talk of "generosity," the curators' inability or unwillingness to pare down the plethora of content on view in the Corderie made it an inhospitable site at best. Grafton's impulses as experienced architects on the one hand and curators on the other are more compatible in the Centrale, where the assembled array of projects—many of them compelling— was complemented by Farrell and McNamara's decision to elevate the historic environs to the status of display object. One particularly effective move was their uncovering of a once-plastered- over window designed by Carlo Scarpa. Rediscovered by the curators while they were reviewing drawings for the Centrale, the restored oculus establishes a visual connection between the Biennale and its siting among Venetian waterworks.
Indeed, the curators' aptitude for commingling the work of historical and contemporary practitioners distinguishes the Centrale as the more palatable— at times even illuminating—of the exhibition's dedicated spaces. Especially effective are the quasi-monographic galleries devoted to notable, if sometimes overlooked, 20th-century architects, organized by guest curators. Three chapels by Swedish proto-Modernist Sigurd Lewerentz, for example, are celebrated for their synthesis of scales and spaces for public gathering and private reflection by a team from ArkDes in Stockholm in Freestanding. In another instance, Cino Zucchi considers the Milanese postwar practitioner Luigi Caccia Dominioni in Everyday Wonders, an admirably personal display buoyed by their friendship. And several galleries over, Robert McCarter extends the retrospective trajectory by presenting four unrealized building projects for Venice by Wright, Corbusier, Kahn, and Noguchi. This architectural history constitutes a welcome pivot from Alejandro Aravena's 2016 iteration of the Architecture Biennale, though one cannot help but note an abiding reliance on the work of European and American architects who are, to varying degrees, already known quantities.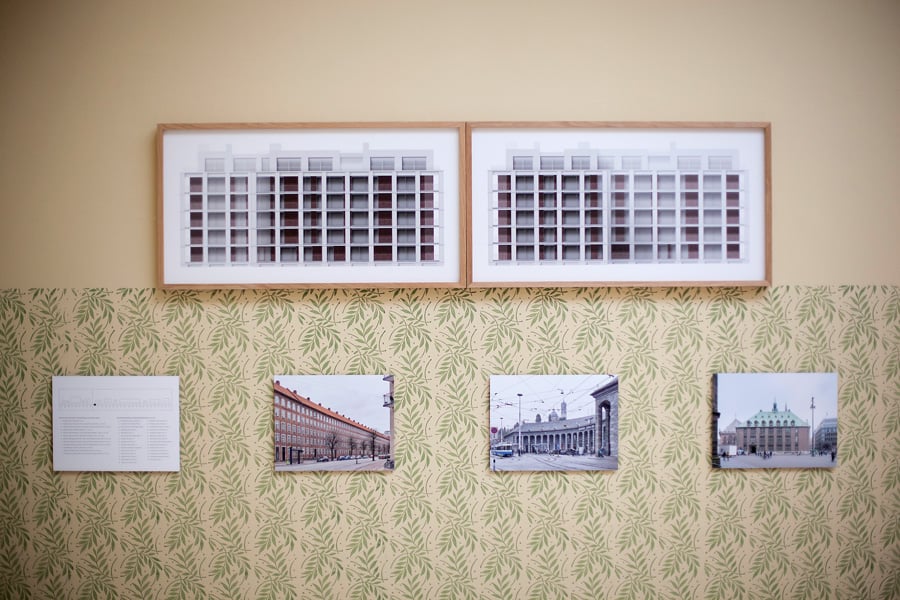 ---
It would appear in the Centrale that Farrell and McNamara chose to praise practitioners whom they have long admired, rendering their curatorship an exercise in subjective taste-making rather than a research-driven endeavor to articulate a question or position that concerns the architectural profession writ large. The contemporary projects highlighted here reflect the broad concerns addressed in the historical displays—placemaking, materiality, improvisation—and in Grafton's own oeuvre. A display of models, produced by Peter Zumthor's atelier, introduces a kind of fragility to Freespace. Made of wax and other impermanent materials, Zumthor's maquettes question the firmitas so often associated with architecture; they evoke the ethos of the depicted site, eschewing veristic representation to achieve an atmospheric effect instead. In a nearby gallery, Caruso St John Architects present illustrations of building facades accompanied by documentary photos. The highly aestheticized, flattened appearance of the facades makes for beautiful objects, but seems to have very little in common with the preceding display; at any rate, no organizing logic or explanatory text is readily available to account for this particular adjacency. The curators obviously admire all the chosen architects, but this should hardly be enough to merit their inclusion here. All told, there doesn't seem to be a correlation between an architect's stellar work, her admirable taste, and her ability to curate a thematic exhibition on such a scale.
In the years to come, Venice will have to compete with newer, more geographically dispersed architecture exhibitions—the Tbilisi Architecture Biennial launches in October and the Sharjah Architecture Triennial in 2019, when the Chicago Architecture Biennial will also open its third edition—for relevance and authority. These smaller, nimbler biennials and triennials stand to expose something more lucid about the contemporary state of the architectural profession and, significantly, to engage in the kinds of polemics that are, amid the sheer surfeit of projects in Freespace, pointedly lacking in Venice.
You might also like, "'Freespace' Shows That Architects Must Retool Their Relationship to Power—and to the Biennale."