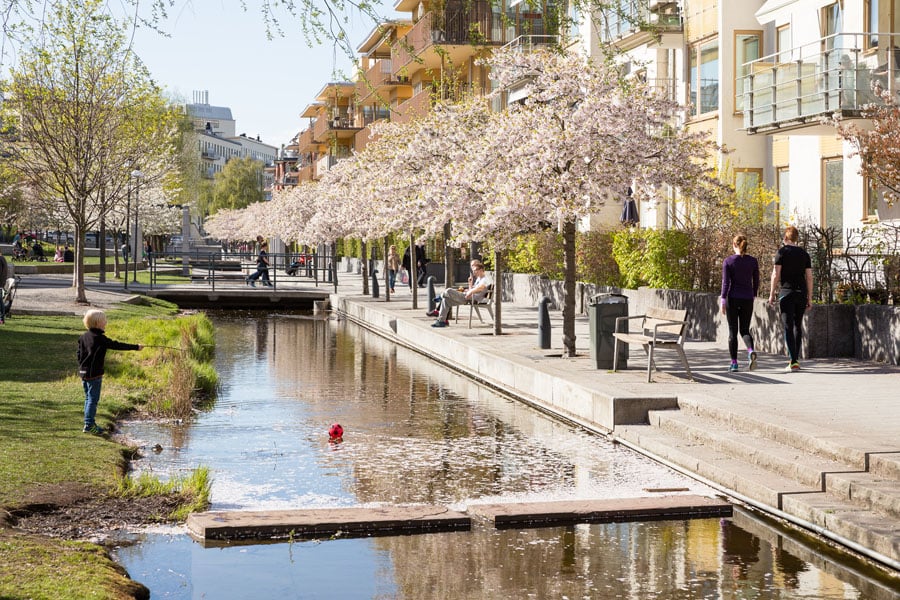 January 23, 2020
"Keep Off the Grass": Why Fighting for Free Access to Green Space Implicates Us All
In an opinion piece for Metropolis, Alexandra Hagen, CEO of Swedish firm White Arkitekter, explains why countering commercial forces is central to protecting urban space.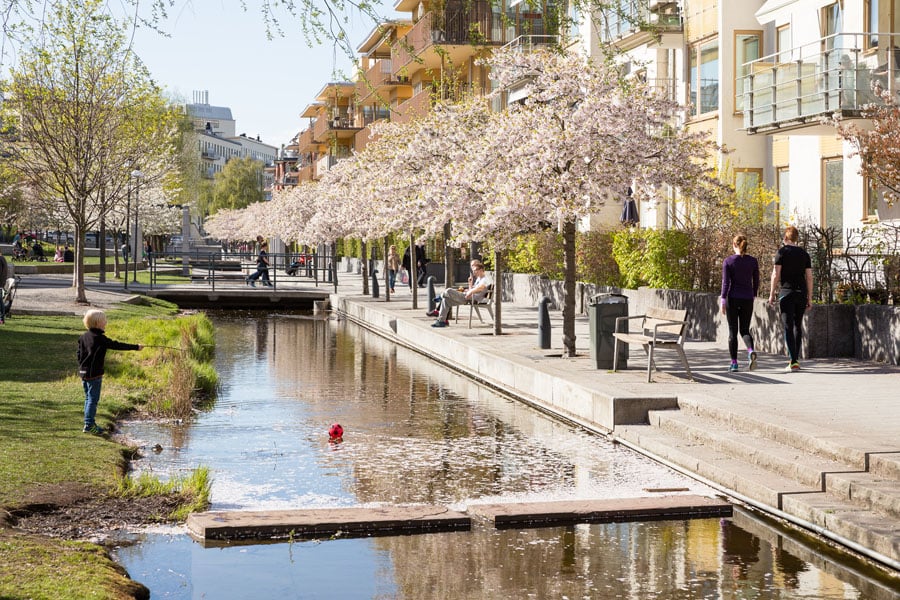 I was sad—but not shocked—to discover that "Keep Off the Grass" is one of the top selling signs on Amazon today. It's indicative of an approach to green space that can be found the world over, one that architects, planners, and policymakers must work together to counter.
As a parent, an architect, and a CEO, I believe that green, public recreational space is crucial to the fabric of communities, to individual psychological health, and to children's ability to learn and play.
Research firmly backs the fact that access to green, open space has a positive impact on physical and psychological health. Evidence shows that students perform better on tests after taking a walk in a park or green area and that views of green space help hospital patients recover faster. A 2015 study published in Nature, found that having 10 more trees on a city block, on average, results in improvements to personal health perception equivalent to a $10,000 increase in annual income, or being seven years younger. And in the context of our current climate emergency, being within walking distance of green space has the added value of reducing personal automobile use to reap these benefits.
Increasingly, given the high premium on dense urban space, developers are overseeing the provision of this fundamental component of the built environment. So in our campaigns, we must emphasize why free and open access to common space for non-prescriptive public use is compelling and critical for all parties, including developers and public bodies. We need to impress upon developers that green space is not just a contractual obligation, or exchange to enable further development; it is itself a catalyst for economic growth and fiscal gain. A thriving economy, along with healthy, inclusive, and engaged communities, enhances the desirability of an area, driving real estate value. In Stockholm, for example, homes within a half-mile from a park has, on average, a 3 percent higher value per square meter than those located further from green space.
Across the Atlantic, New York City is populated by many small parks that are privately owned—called privately owned public space (POPs)—each underscored by a commercial agenda, chipping away at their "public" character, at least in the true sense of the word. In 1853 the funding and construction of Central Park was first approved, in order to bring 1.317 square miles of public space, freely accessible a population of approximately 600,000. The population of New York in 2019 has ballooned to over 8 million, and real estate in proximity to Central Park has some of the greatest financial value in the world. Though this metropolis is, in many ways, an open, green, and inclusive city, the overall amount of public green space per capita has greatly declined.
Commercial forces may appease us with green space that appears on the surface to be free, open, and without restriction. But we need to work in a concerted way and join together with urgency and across disciplinary lines, before they get the better of our cities and erode our basic, indispensable freedoms.
You may also enjoy "The University of Monterrey's Newly Landscaped Campus is a Departure for the Car-Centered City."
Would you like to comment on this article? Send your thoughts to: [email protected]