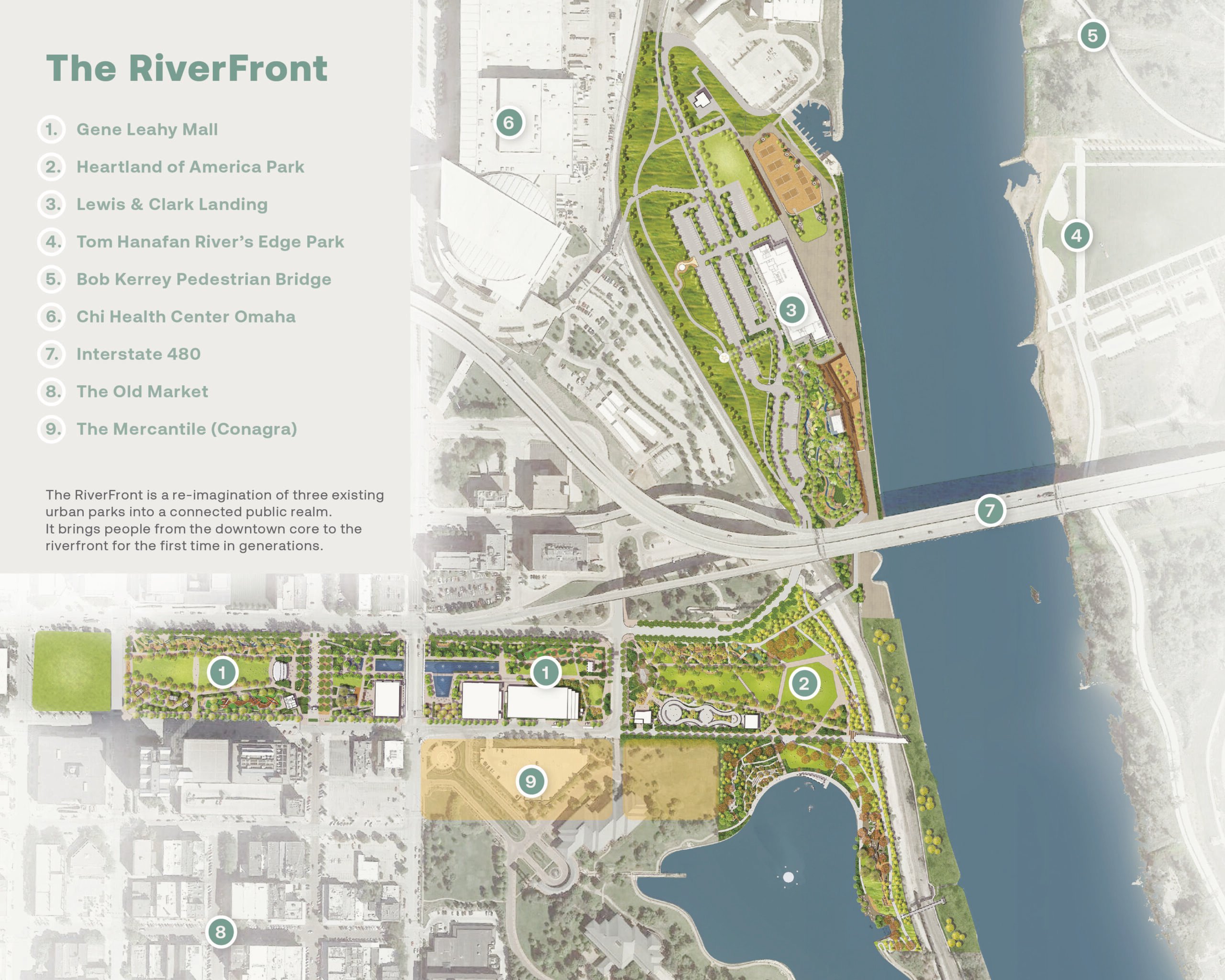 OJB Landscape Architecture
The RiverFront
Omaha, Nebraska
The RiverFront is an urban revitalization project along the Missouri River, encompassing 72 acres of downtown parkland in Omaha. It links three previously underused parks—Gene Leahy Mall, Heartland of America Park, and Lewis and Clark Landing—into a cohesive public realm.
The transformation began with Gene Leahy Mall, an iconic 1970s park that was previously steps down from the roadway with a lagoon at its center. By raising the sunken site and reimagining the layout, the design team created a versatile, accessible space that now features a pedestrian promenade, a sculpture garden, an art plaza, canopies, and a dog park.
Connected to the east end of Gene Leahy is Heartland of America Park, which serves as a mediating space between the bustling urban core and the river, offering connections to trails and expansive gathering spaces. And at its other end is Lewis and Clark Landing, a reclaimed brownfield site that boasts a new children's museum, playgrounds, and family activities, making it a destination point at the end of the park sequence.
The core focus of the RiverFront project was enhancing community mobility and fostering environmental connection. Street enhancements, including sidewalks, crosswalks, bridges, and bike lanes, prioritize safe access to the parks and riverfront. Material supply for the project was focused on sources less than 200 miles away, and the team repurposed more than 170 tons of limestone from the original park area. They planted 1,402 new trees and 84,078 native and adaptive plants, which capture 168,240 pounds of carbon and help intercept 701,000 gallons of stormwater annually.  
The sweeping plan earned a Platinum-level Envision Award 2.0 for Sustainability from the Institute for Sustainable Infrastructure, and has already revitalized downtown Omaha.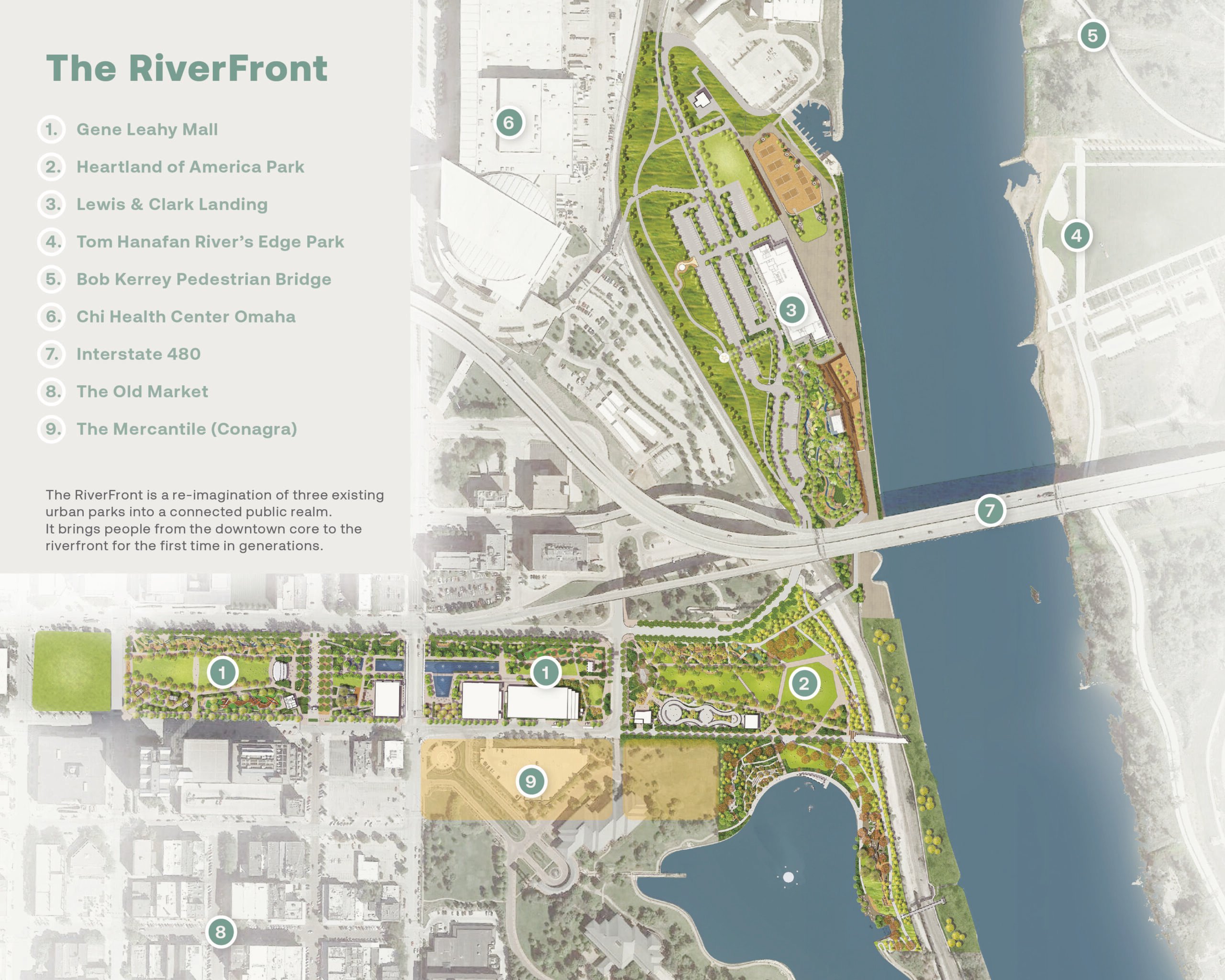 More Planet Positive Awards