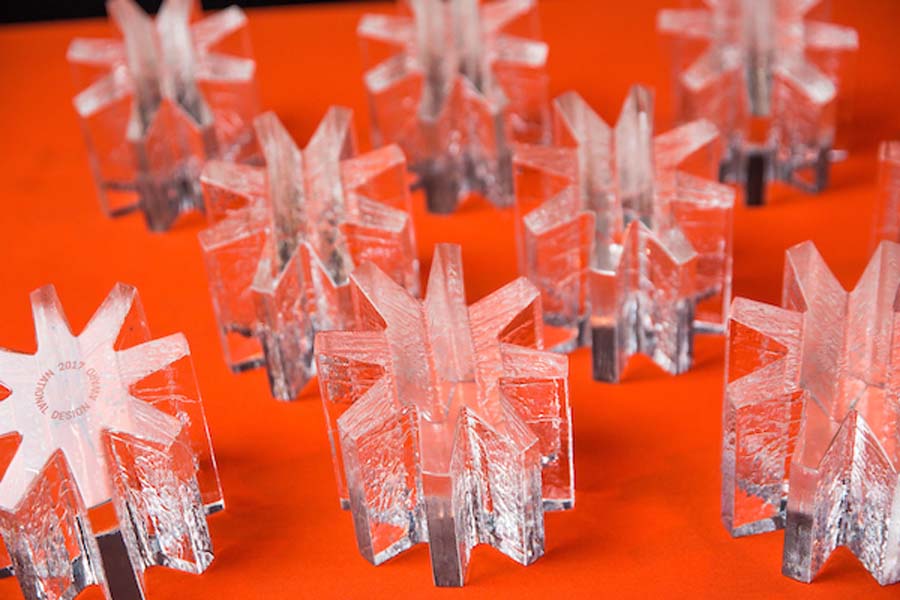 October 20, 2017
Cooper Hewitt Honors National Design Award Winners at Gala
Deborah Berke, MASS Design Group, and Metropolis's own Susan Szenasy took home awards at the Cooper Hewitt National Design Awards Ceremony.
Last night at a ceremony at Andrew Carnegie's Georgian style mansion, the Cooper Hewitt, Smithsonian Design Museum awarded its 18th annual National Design Awards to eleven individuals and firms who are advancing the field of design.
Notably, Metropolis's own Susan Szenasy, the magazine's director of design innovation, received the Director's Award for creating what the museum called, "an unparalleled confluence of advocacy and ethics in positioning architecture and design as humanistic activities in contemporary culture."
"Susan has dedicated her career to sharing the power of design," said the Cooper Hewitt's director, Caroline Baumann. "Through her incisive and persuasive criticism and writing, Susan raised awareness and championed just about every significant social development in the field."
Attendees included Chelsea Clinton, David Rockwell, Michael Ian Black, and John Edelman.
The eleven honorees were:
Hartmut Esslinger, Lifetime Achievement
Susan S. Szenasy, Director's
Craig L. Wilkins, Design Mind
Design Trust for Public Space, Corporate & Institutional Achievement
MASS Design Group, Architecture Design
Jennifer Morla, Communication Design
Slow and Steady Wins the Race, Fashion Design
Stamen Design, Interaction Design
Deborah Berke Partners, Interior Design
Surfacedesign, Landscape Architecture
Joe Doucet, Product Design
You may also enjoy "At Cooper Hewitt, Socially Responsible Design Takes Center Stage."