January 19, 2018
How Architecture Can Help Save Higher Education
At a Metropolis Think Tank hosted by Ennead Architects, experts discussed how designers can best approach projects at universities and colleges.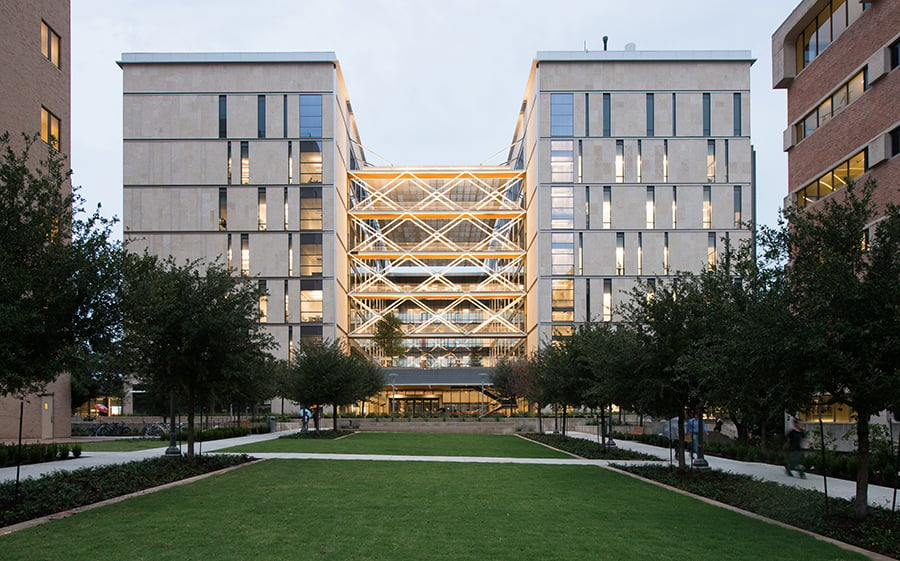 Faced with criticisms of growing student debt and high rates of unemployment for recent graduates, institutions of higher education are looking for new ways to attract students and optimize learning—and design thinking has a valuable role to play. Last October, Metropolis director of design innovation Susan S. Szenasy moderated a discussion at the New York City offices of Ennead Architects; the conversation focused on expanding the role of architects from space planners to proactive problem solvers. How can they better work in interdisciplinary teams in an increasingly complex education system?
Through his work at Blue Sky Real Estate, founder and senior vice president Joel Papo is striving for a new approach to development—starting with compassion. "The quality of our society is completely dependent on nonprofit institutions," he said. Papo—whose clients have included Columbia University and its medical school, City University of New York, and Collegiate School—underlined the necessity of placing "value on what these institutions bring to the table." Improving our higher education system could foster societal change. "Universities are so important to our GDP, but we haven't articulated that message to our citizens and politicians yet," noted Tomas Rossant, design partner at Ennead.
In terms of design, it's useful to think of the university as a mini city—an organic system in which diverse spaces are embedded within one another. As Joseph Juliano, vice provost for strategic planning at NYU, pointed out, "each type of college has a different set of issues." So there's growing momentum to pivot the architect's role to designing the right building rather than a bigger, more expensive one. To make that happen, "instead of waiting for Joe to give us a program, we should go to him and ask, 'What do you need?'" said Rossant. "We might even be a catalyst to say, 'Build less,'" he continued. "No one should ever build a library and a student center again. They're the same building." Hybridization may solve the issues of efficacy and efficiency that so many universities face.
Architects also need to think holistically. "Space planning can't be divorced from an educational philosophy," said Alex O'Briant, director of the Center for Education and an associate partner at Ennead. "As a country, we need to get 50 percent more kids through college. Could the issue of kids dropping out be an architectural problem?" asked Catharine Bond Hill, managing director of Ithaka S+R. "We weren't thinking about it that way ten years ago." Refocusing design on function instead of status provides an opportunity to tackle some of the major issues confronting higher education. For example, according to Rossant, architects could ask: "What is your utilization rate and could you, if you change the way you use space, enroll 20 percent more students?" (Juliano loved the sound of this question.) To do this, O'Briant added, "there needs to be a lot more conversation about how you work and how you can work."
The Think Tank discussions in New York were held October 18 and 19. The conversations were presented in partnership with Corian Design, Sunbrella Contract, DXV/GROHE, Staples Business Advantage, and KI.
You may also enjoy "Leers Weinzapfel Associates Designs America's Largest Cross-Laminated Timber Academic Building."