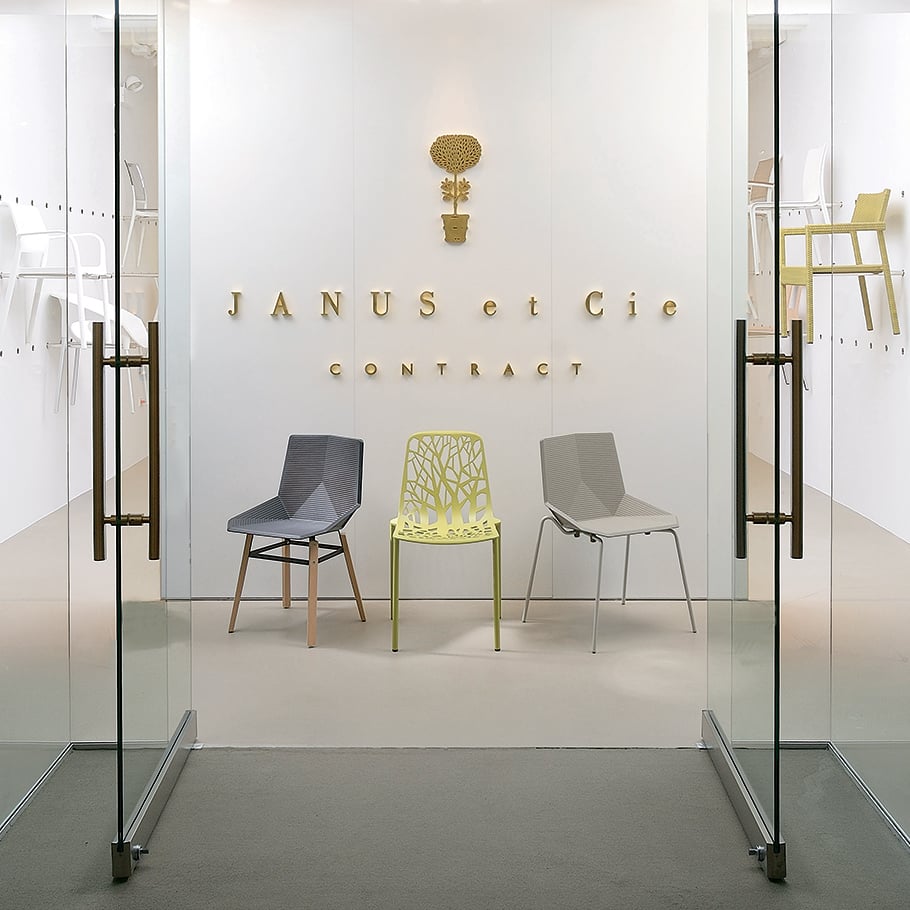 April 11, 2016
Haworth Acquires JANUS et Cie
Through the acquisition of JANUS et Cie, the Poltrona Frau Group expands its outdoor furniture offerings further.
All Images courtesy Janus et Cie
---
As the Salone del Mobile rolls out this week, the big news that will be discussed at dinner tables in Milan is the announcement that global furniture brand Haworth has acquired Los-Angeles based outdoor furniture company, JANUS et Cie. The purchase price was not released.
Founded in Los Angeles in 1978 by the eclectic designer and entrepreneur Janice Feldman, JANUS et Cie today has annual revenues of about $100 million. The company principally works through its 16 directly-owned showrooms and 40 sales offices throughout the world, employing 240 people.
"Through the acquisition of JANUS et Cie, we will enter the important segment of outdoor furniture, attaining a global leadership position thanks to the value of the brand and the size of the company." Dario Rinero, CEO of Poltrona Frau Group said: "What appeals to me most is JANUS et Cie's enormous potential for expansion, as today the brand is mostly present in North America and still to be substantially developed in Asia and Europe."
The acquisition significantly adds to the Poltrona Frau group's portfolio for outdoor.
What does this mean for Haworth and the other PFG brands? "Beyond our shared core values in people, growth and historical legacy, our companies have powerful synergies as we expand together globally. The decision to partner with Poltrona Frau Group was inspired by their excellent reputation in all aspects of design and leadership," said Janice Feldman, the Founder and CEO of JANUS et Cie, who will stay on as CEO. "The group, collectively and individually, have consistently demonstrated an historical commitment to privately owned, carefully grown businesses for many generations."
There are no immediate plans to bring all these brands together. And it's expected that JANUS et Cie will continue to work independently, very similar to how the Cassina, Cappellini and Poltrona Frau brands work now.
Founded in 1948, Haworth remains family-owned and privately-held and serves markets in more than 120 countries through a global network of 650 dealers and 6,500 employees. The company had net sales of USD $1.82 billion in 2015. The company spent $500 million to acquire the high design Italian furniture group Poltrona Frau in 2014. In recent years, competing companies have also acquired other design brands—for example, Knoll acquired Holly Hunt and Herman Miller acquired Maharam.