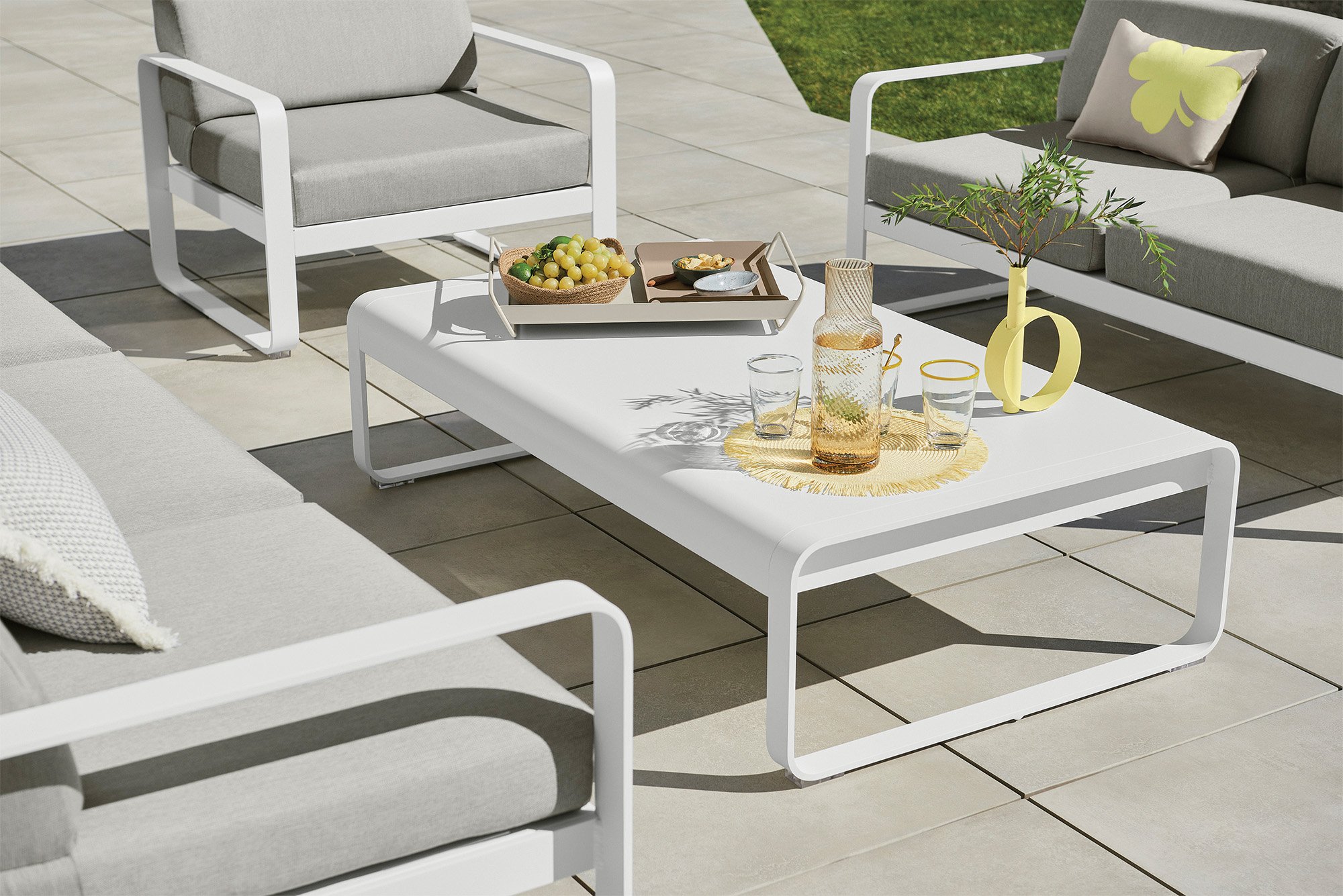 October 27, 2023
10 Sustainable Furniture Pieces for the Outdoors
ABOVE IMAGE:
BELLEVIE FURNITURE
This versatile collection is expanded with new dining and armchairs, modules to extend its sectional, a table with storage, armrest accessories, and a sun lounger, all in eco-responsible aluminum offered in up to 88 colors.
FERMOB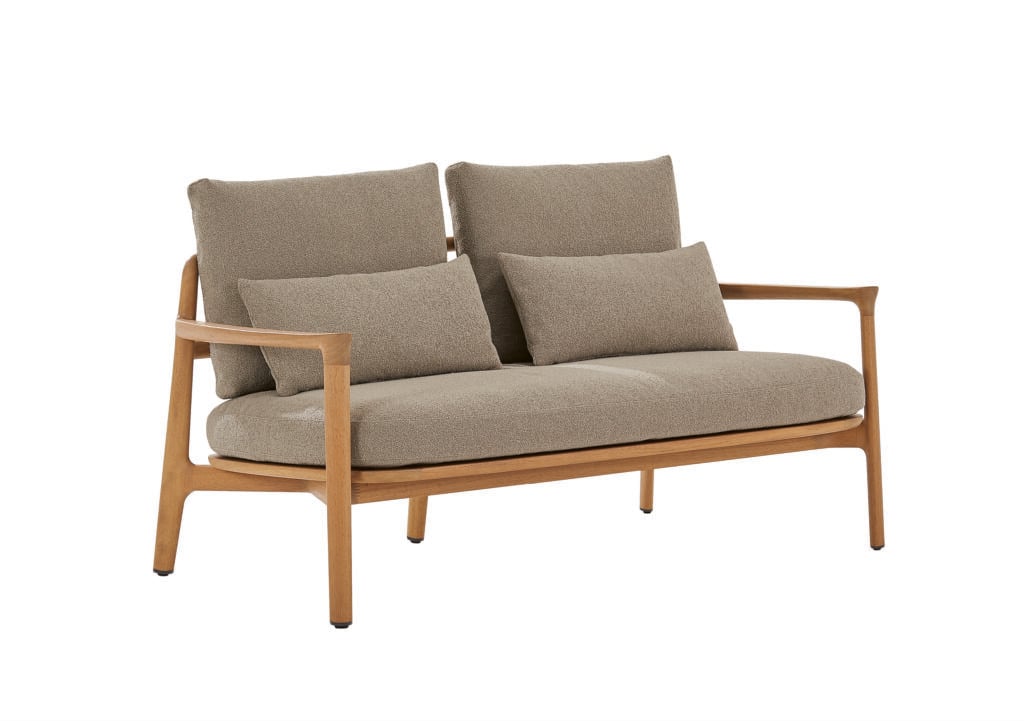 MAGNOLIA SOFA COLLECTION
Emmanuel Gallina demonstrates his unique vision of Poliform's outdoor lifestyle with a collection including a sofa, armchair, daybed, and sunbed. The framework is made of solid iroko, which is naturally resistant to rot and insect attack, enhancing the longevity of each piece.
POLIFORM
SHADE OUTDOOR 
Like Nanimarquina's popular indoor collection, this outdoor version is expertly handwoven, but actually made of recycled PET.
NANIMARQUINA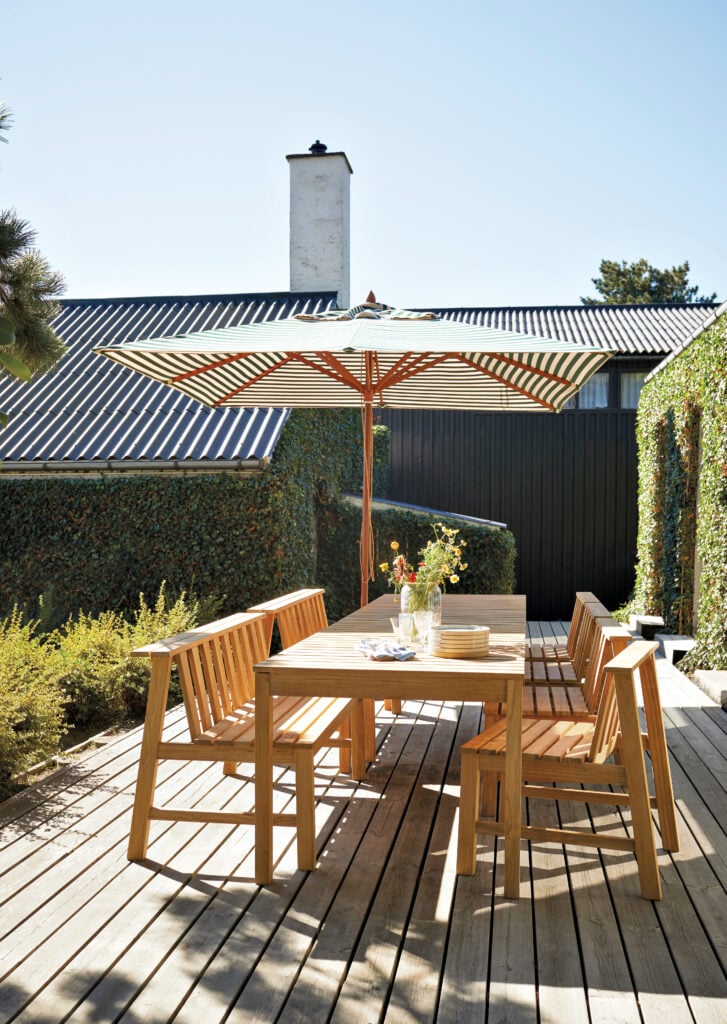 PLANK COLLECTION 
Composed of a bench, chair, and table, this collection, made using FSC-certified teak, was designed by Aurélien Barbry for the B Corp–certified manufacturer Skagerak. The exaggerated plank forward seating design even adds a useful surface.
SKAGERAK BY FRITZ HANSEN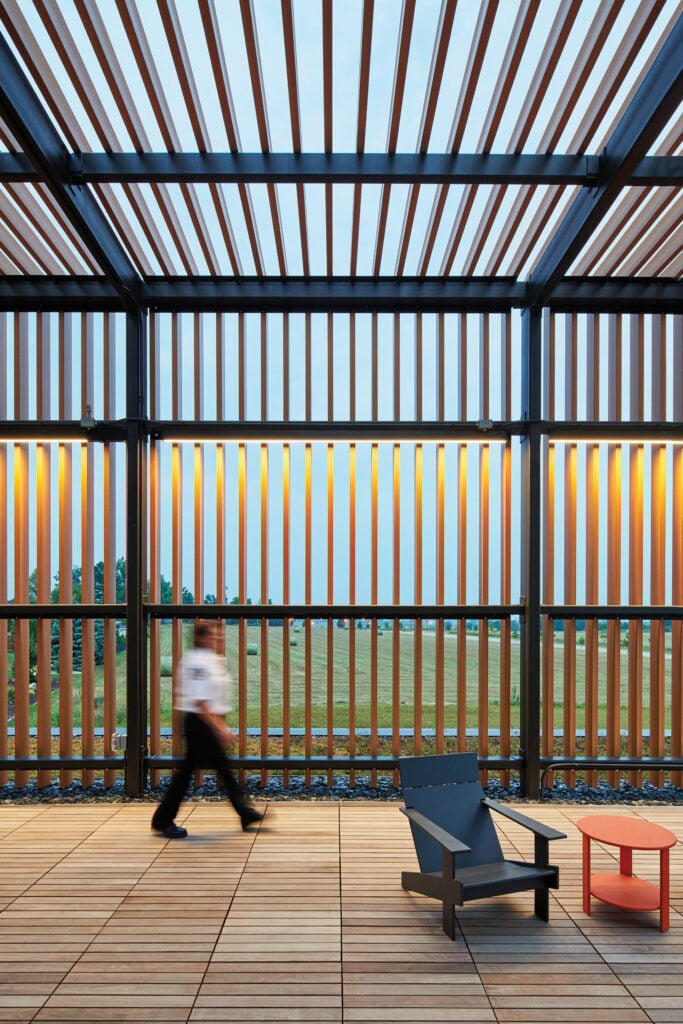 FORTINA LOUVER SYSTEM
This shading and space-defining system of aluminum battens is wrapped in a patterned non-PVC film to offer a wood-look alternative in more than 100 finishes that mimic the real thing.
 B+N INDUSTRIES
CASK
Originally designed for indoor lounging, the Norm Architects–designed Cask collection has traded its signature rattan structure for 100 percent recyclable aluminum for playing outside.
EXPORMIM
LOTUS OUTDOOR
Originally designed in the 1960s by Miller Yee Fong, LOTUS has been gently updated for modern weather resistance in a collaboration with Radnor. The wicker furniture is available in seven finishes, exclusive to the reissue.
RADNOR
FORMENTERA SUN LOUNGE
This aluminum sun lounge is generous in scale, powder coated, accented with handwoven all-weather rope, and upholstered in performance fabric available in 16 muted marine colorways.
HARBOUR X KARA MANN
BAMBOO MARBLE FOUNTAIN
The vaselike geometric form of the bamboo marble fountain leans into a natural crystalline structure reminiscent of a fossil with compressed flora. And its surface reveals a new dimension when activated by water.
STONE FOREST
PAINHO OUTDOOR COLLECTION
Proprietary manufacturing techniques turn aluminum, nautical rope, and fabric into the visually pleasing Painho collection, which includes a variety of six seating styles, a side table, and a swing with 49 aluminum colors, 146 fabric styles, and 62 rope options.
ROSENBAUM & FETICHE FOR TIDELLI
Photography: COURTESY OF THE MANUFACTURERS
Would you like to comment on this article? Send your thoughts to: [email protected]