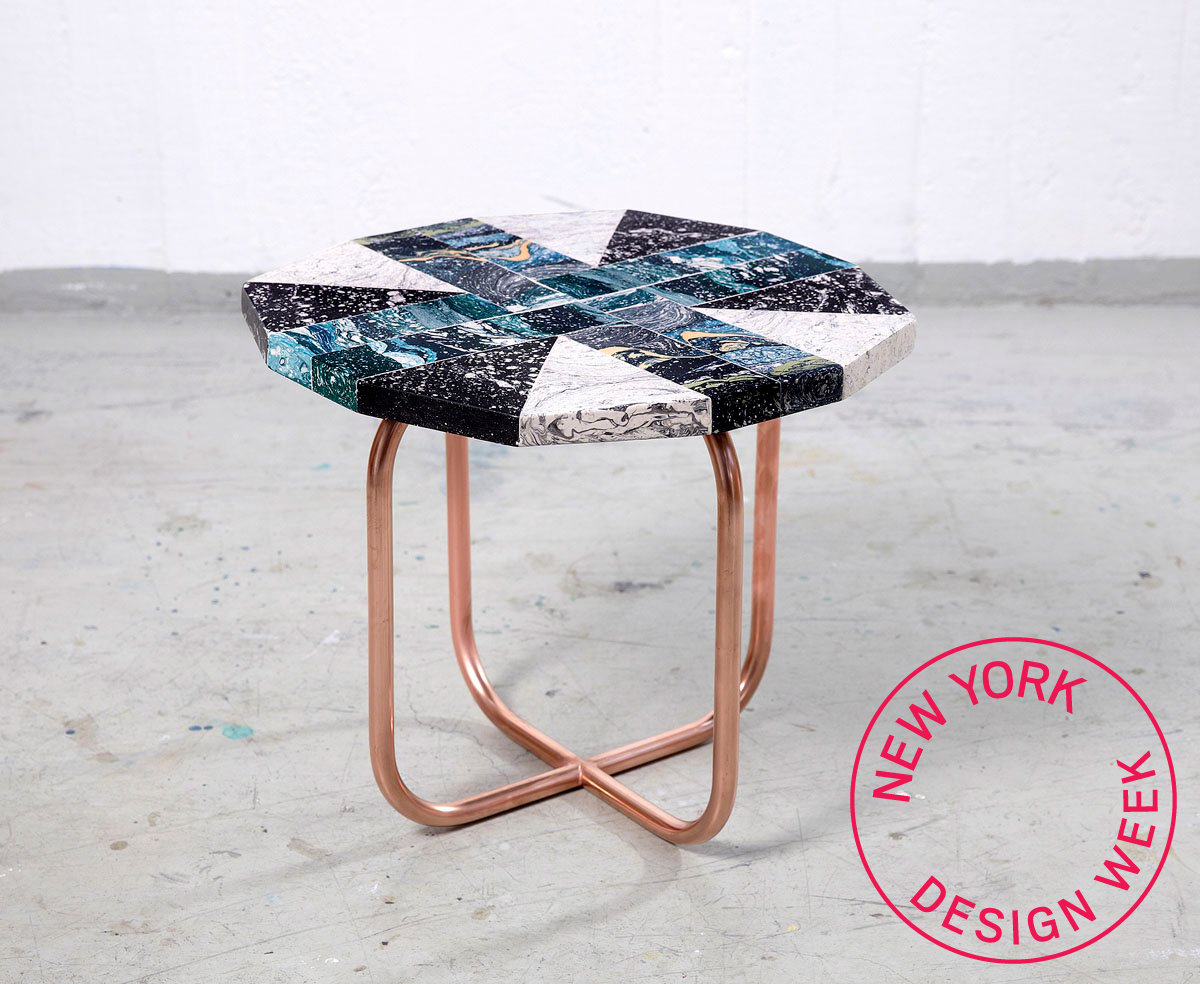 May 6, 2014
All the Must-Sees at This Year's New York Design Week
Architects and designers converge again for the big fair and a slew of exciting off-site events.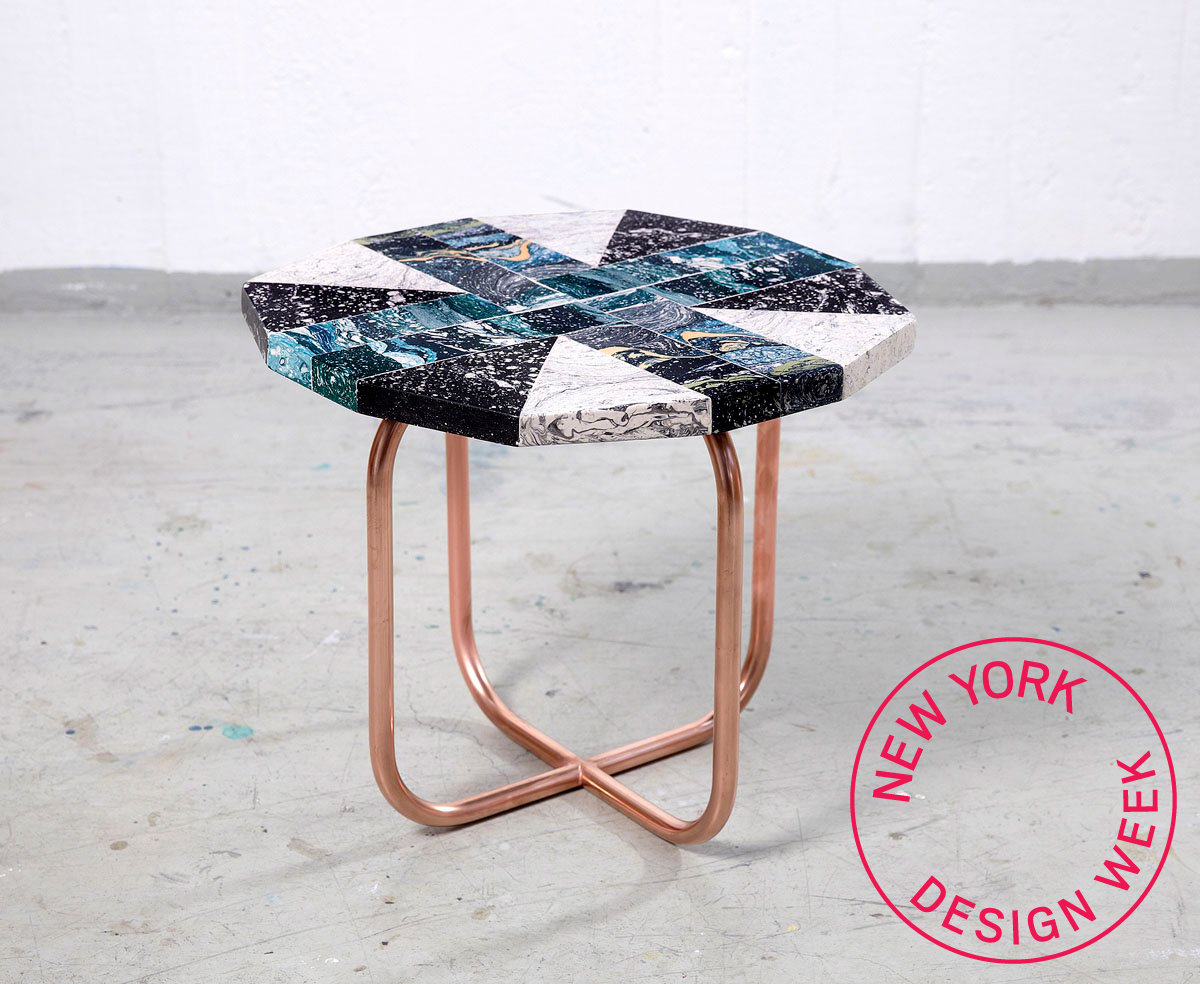 The Nazca/Cocos side table, designed by Hilda Hellström, will debut at Matter's exhibition space at ICFF.
By now you may have realized that—no matter how much you might want to—you can't possibly be everywhere at once during the International Contemporary Furniture Fair (ICFF) and NYCxDesign. For a handful of days (and nights) in May, New York looks forward to a bewildering array of design-centric panels, workshops, exhibitions, and showcases. Add in parties and launches and you'll soon realize you need our handy guide to the essentials. Here, our picks to help you make Design Week count.
Matter
ICFF
Norway in NYC
Fab
WantedDesign
Sight Unseen OFFSITE
R & Company
Matter
405 Broome Street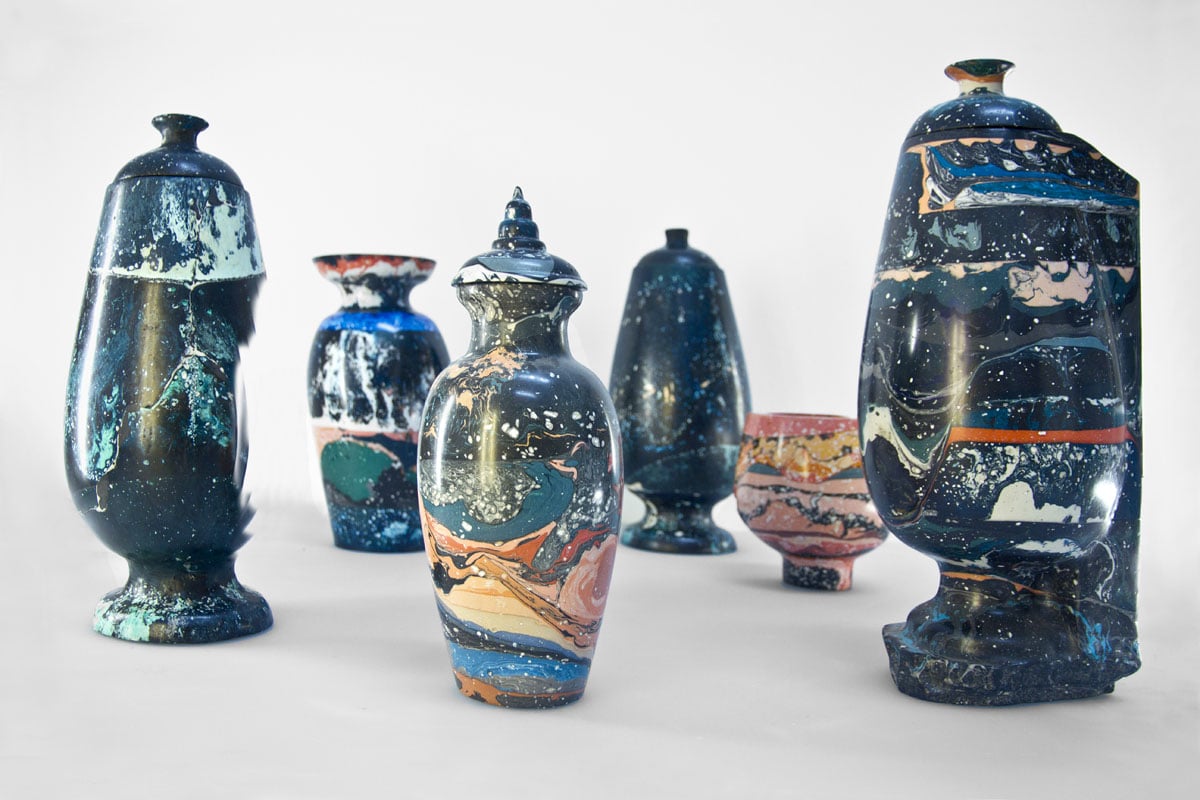 Segmentation urns, also designed by Hellström
Fans of Jamie Gray's rough-luxe, high-low aesthetic have much to look forward to during ICFF. In Matter's booth at the Jacob K. Javits Convention Center, Gray says, "We have a whole new lighting collection that we're launching that includes table and floor lamps, sconces, and ceiling lights, and additions to the HS1 collection and the Henry Julier collection. We're adding a desk and lots of storage cabinets."
The new HS1 pieces are part of Collection Number Five, a fitting name for Matter's fifth collection. New pendants, table and floor lamps, sconces, and chandeliers designed by Gray himself will be on offer, as well as tables by Jonathan Zawada and candlesticks by Studio MatterMade, Matter's in-house design team. "I'm super excited about our growing and evolving collection," Gray says. "We've been working hard and it feels good to get to the finish line and show everybody what we've been doing."
Matter will also unleash new lighting and mobiles by Karl Zahn, as well as a collaboration between lighting designer Bec Brittain and sculptor Hilda Hellström that is "epic," according to Gray. "It's mobiles and stabiles, and pretty amazing stuff. Brand new, and never, ever shown before. It was amazing to have them come together and kind of form a new language together." The  opening night party on Broome Street is May 17.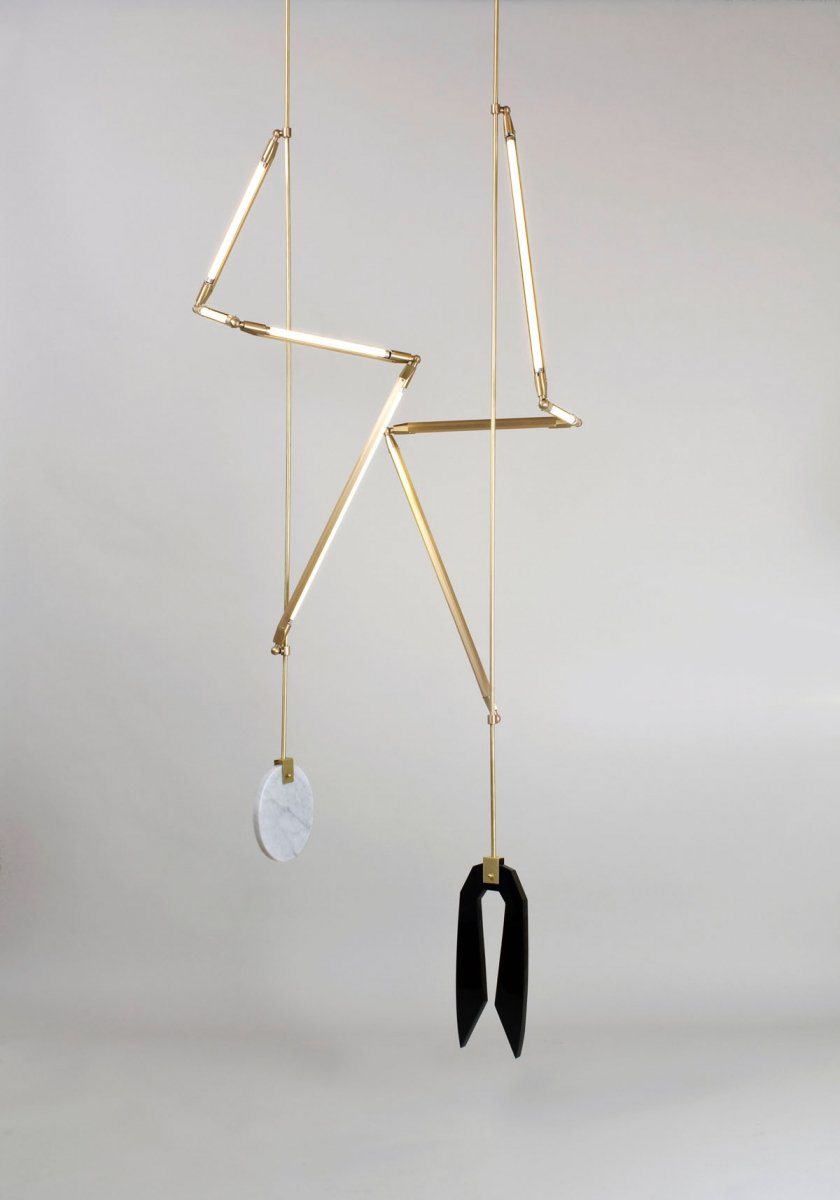 Helix Long and Helix Short lights, designed by Bec Brittain
ICFF
655 West 34th Street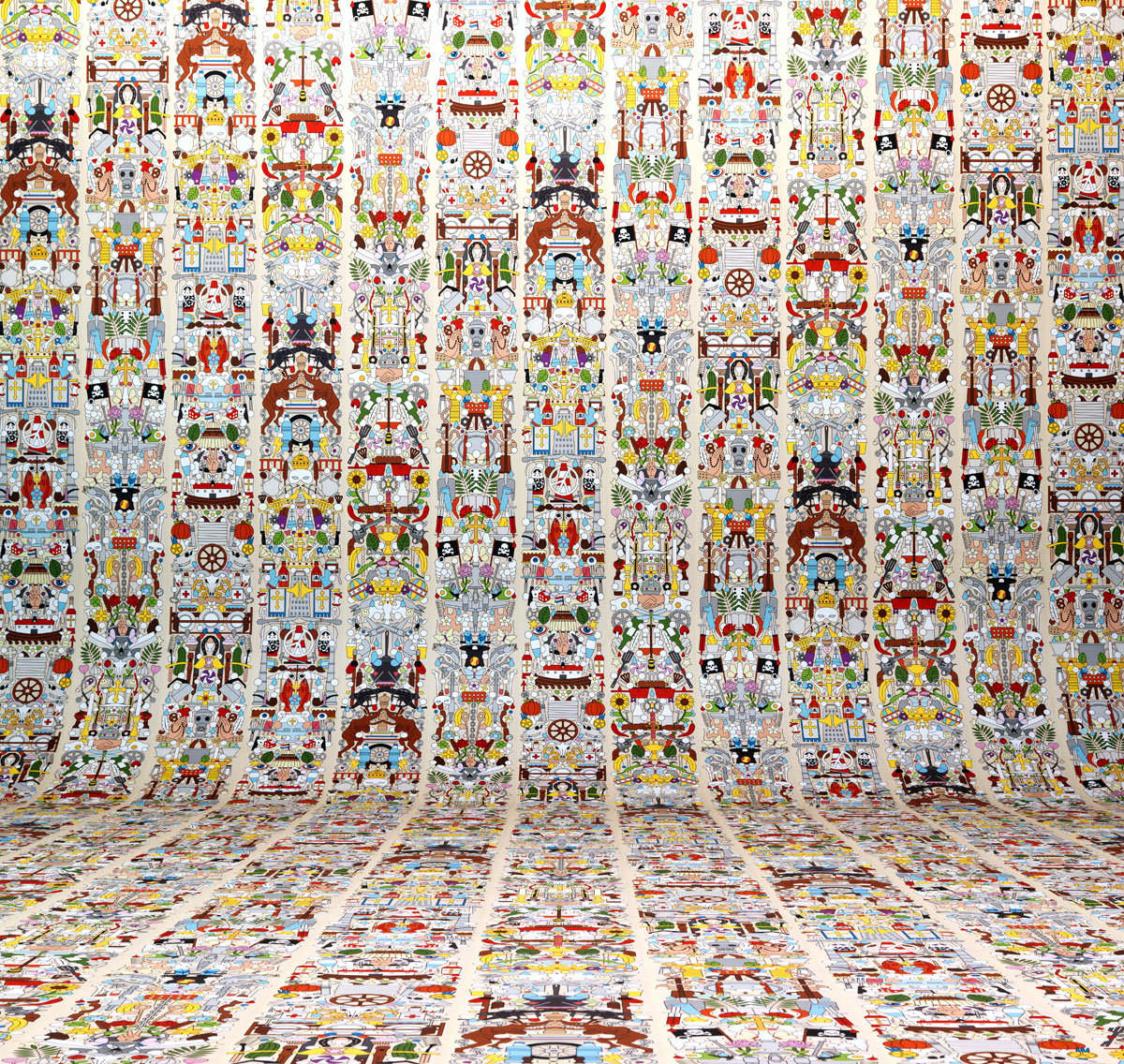 Studio Job's Alt Deutsch wall-covering for NLXL
Now in its 26th year, ICFF will feature 165,000 square feet of exhibits, 500 exhibitors from 33 countries, and a four-day schedule packed with programs and panels that provide a chance to explore all aspects of design, from furniture and lighting design to textiles and glass. Look for a show of textiles—organized at ICFF's invitation—by the Textile Design Department of Philadelphia University's Kanbar College of Design, Engineering, and Commerce (PhilaU) and The Center for Excellence in Surface Imaging.
Drawing from its textile collection, PhilaU will present an exhibit that features the history and range of textiles. The future of textile design will also be highlighted, with the participation of companies including Expand Systems, F-Tech, Lamb Knitting Machine Corporation, Mimaki, and Shima Seiki. Innovations in textile design and production, including digital printers and computerized knitting machines, will be on view with active demonstrations of equipment and techniques.
Also on view will be a celebration of the work of British designer Jasper Morrison, a joint effort with Lars Müller Publishers. A group of photographs that provide unique insight into Morrison's design process will be on display and have been collected into a book, Jasper Morrison: The Good Life. On May 19, Susan S. Szenasy will interview architect Adam Tihany about his new book, Tihany: Iconic Hotel and Restaurant Interiors (Rizzoli). The show runs May 17–20.
Trigono Stool Chair, from Schema
Norway in NYC
Collective 2 design fair, 360 West 33rd Street (May 8-11)
Open house gallery, 201 mulberry street (May 23-June 1)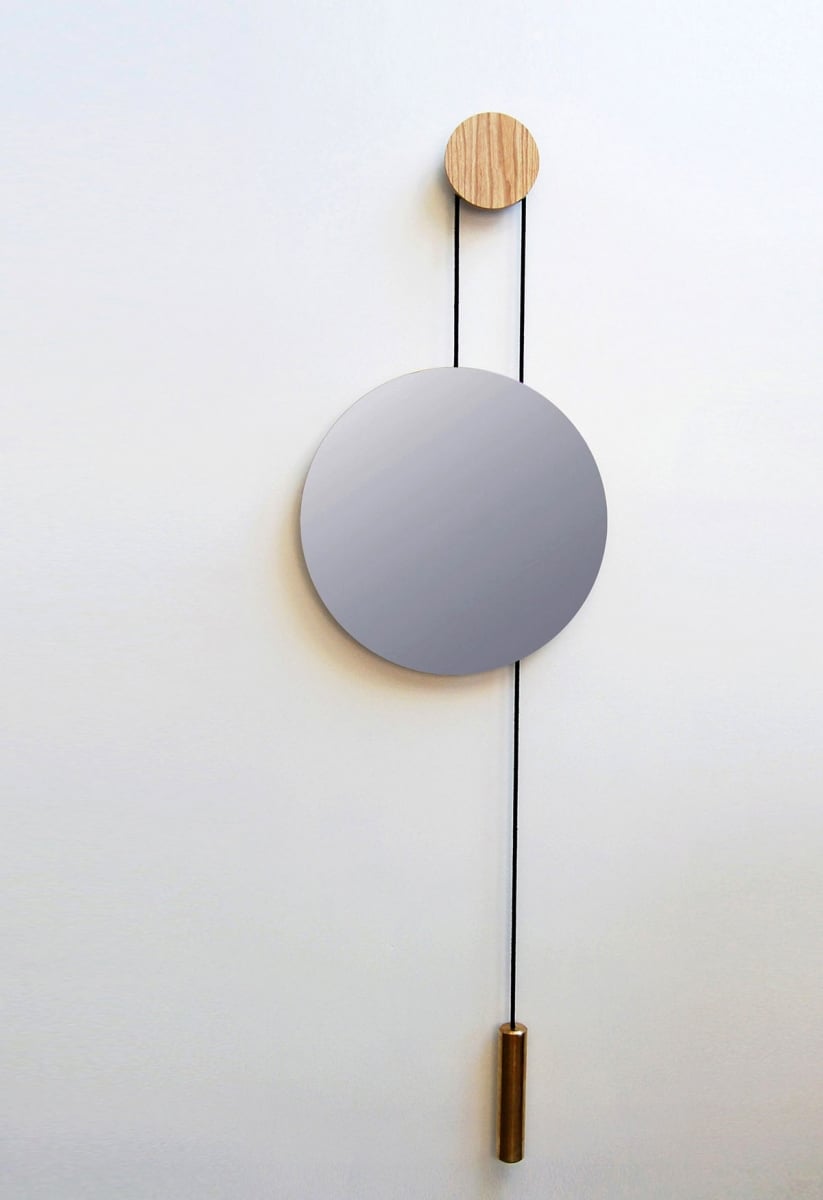 Rise & Shine, designed by Hunting & Narud—a counterbalanced, wall-mounted mirror
Three exhibitions of Norwegian design will enliven NYCxDesign, courtesy of Fuglen, the Oslo-based coffee-shop-turned-gallery that focuses on midcentury Scandinavian pieces. Since Scandinavian design is the focus at Collective 2 Design Fair, Fuglen gallery will show an exhibition, from May 8–11, of vintage modern Norwegian furniture that is back in production. "We'll show samples of Norwegian icons," reports Fuglen CEO, Einar Kleppe Holthe. "We have some other Scandinavian pieces as well, with links to Norwegian history."
Fuglen also has a presence at ICFF, where it will present historical designs alongside new prototypes by up-and-coming Norwegian designers. "Our idea was to build a time-line where we curate some of the Norwegian icons that now are in new production by Norwegian furniture makers—to represent the history alongside contemporary design from five Norwegian design manufacturers." The prototypes exhibition, curated by Metropolis editorial  director Paul Makovsky, explores the work of 20 emerging Norwegian designers, featuring a wide range of home furnishings, crafted with materials and ideas that reflect the vibrancy and values of the Norwegian design scene.
Finally, Fuglen brings its Norwegian Icons exhibition to the final leg of its Oslo-Tokyo-New York tour from May 23–June 1. "We've curated 400 original collectible midcentury Norwegian design objects," Holthe says. The exhibition also includes works of photography and fine art, including several by Edvard Munch. Holthe sees universal lessons for designers everywhere: "Stay true to quality, integrity, functionality, and honesty in expression, and you will be creating something beautiful for the world to remember—or rediscover if it is forgotten."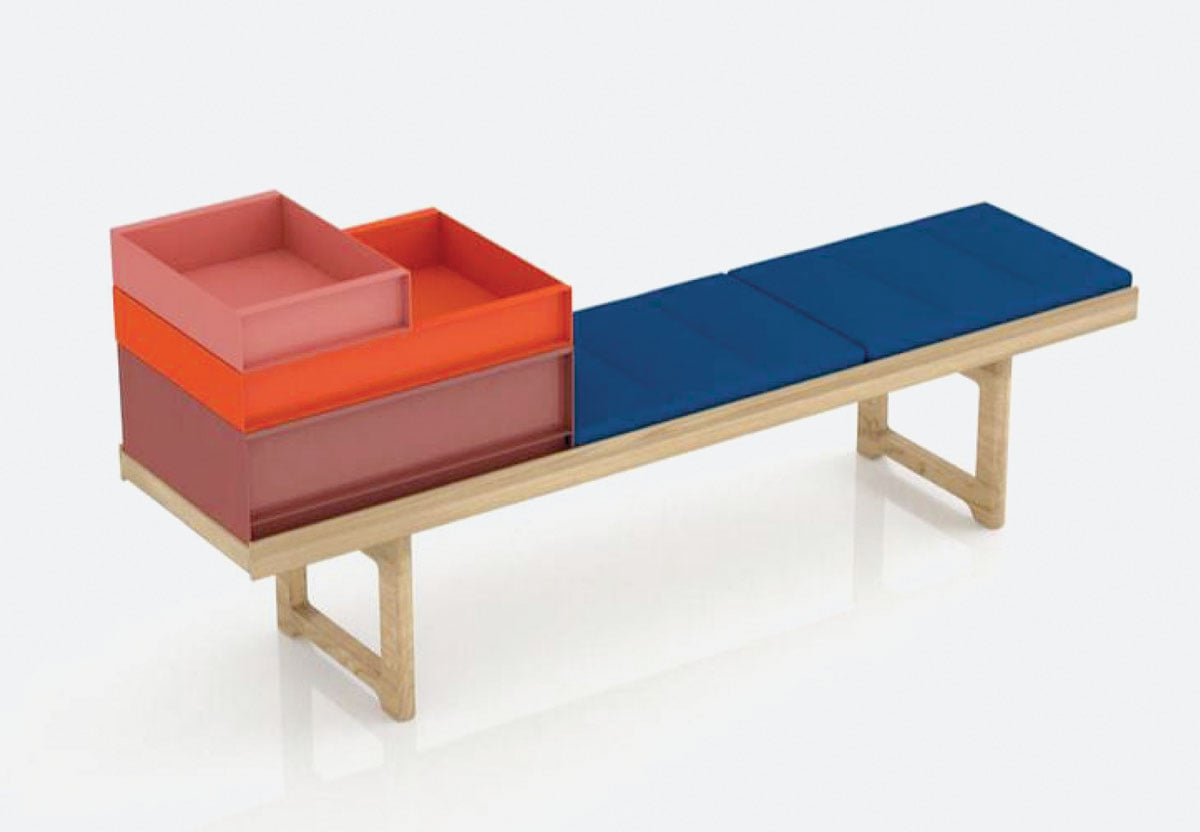 Krobo bench, designed in 1960 by Torbjorn Afdal, with trays by Anderssen & Voll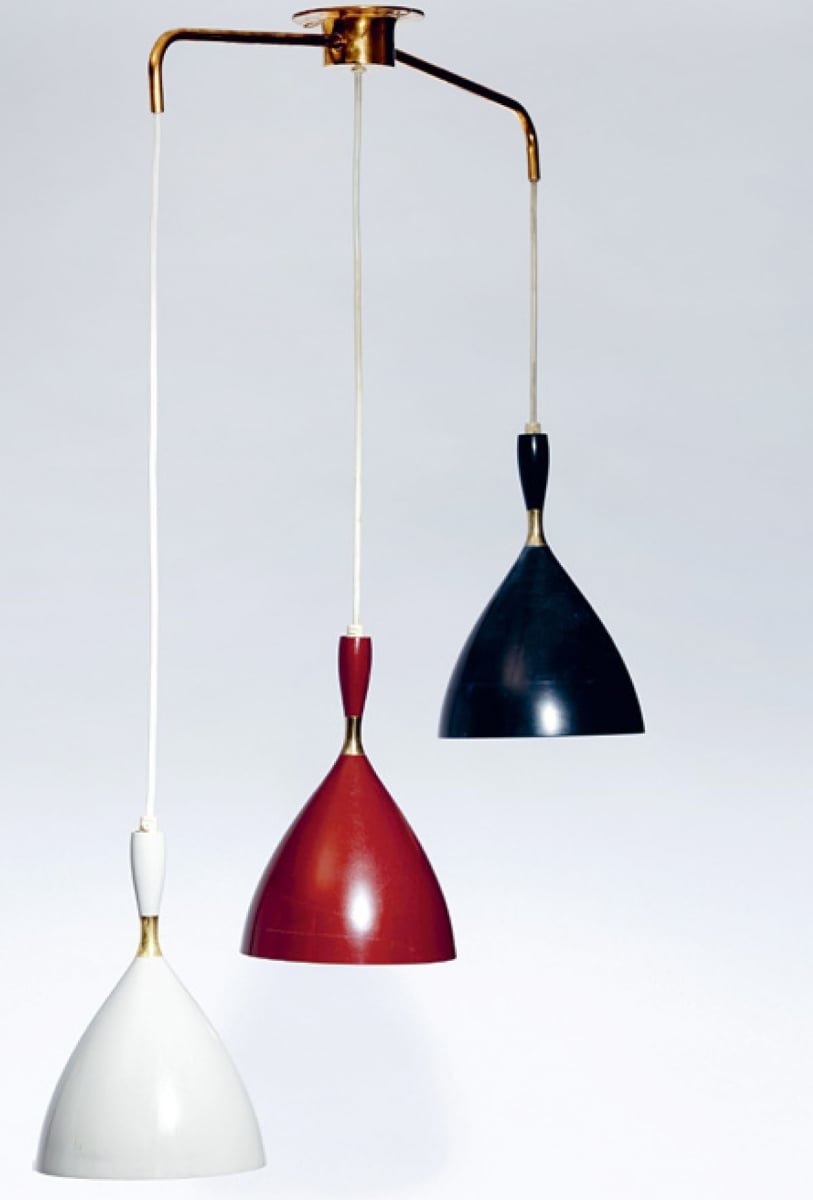 S-10053 pendant lamp, designed by Birger Dahl in 1954
Fab
151 Wooster Street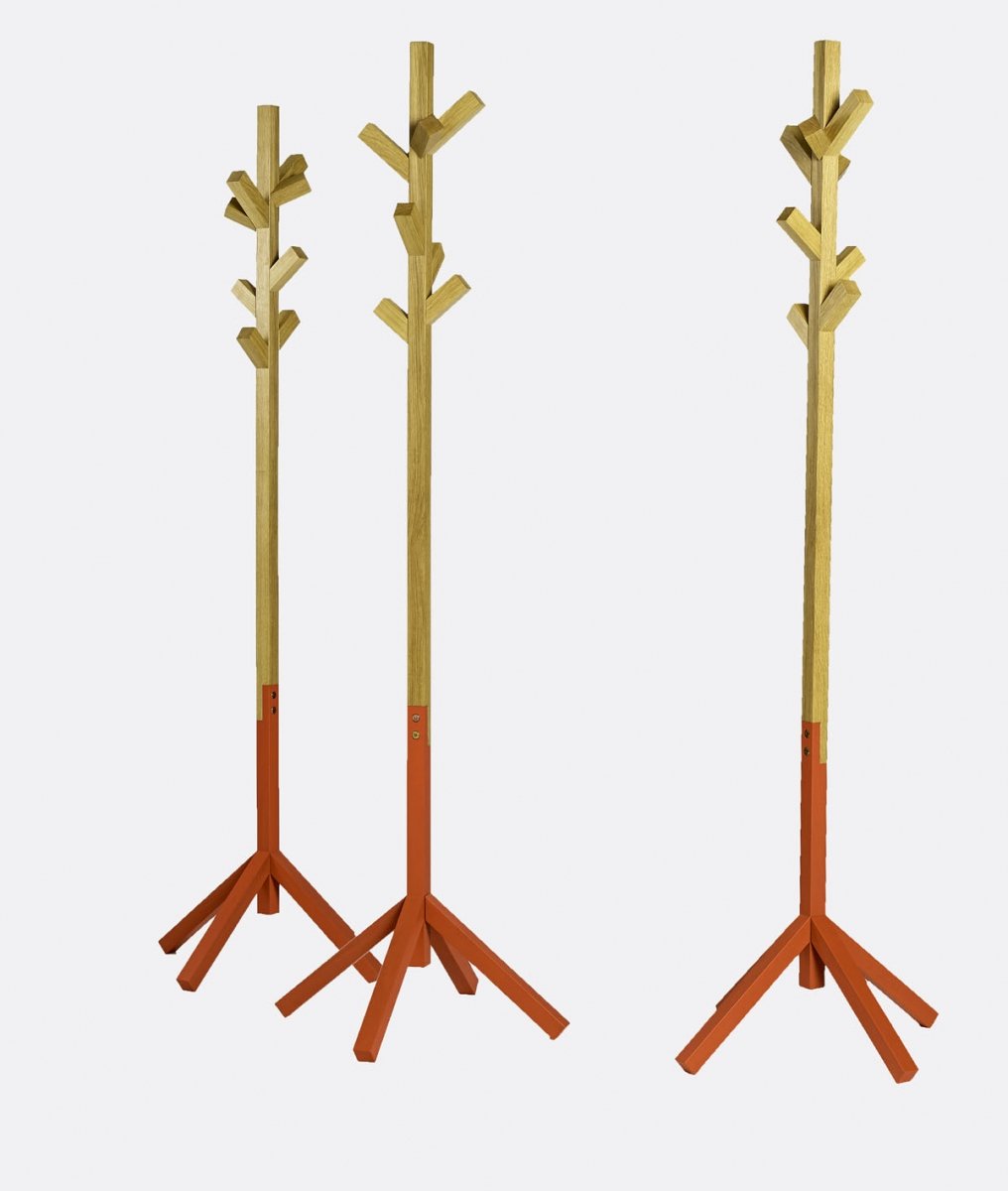 Stick coatrack, designed by Isaac Krady
This year promises to be a big one for Fab—the company plans to launch more than 40 new exclusive private-label designs over the next 12 months. "We'll be launching or previewing most of them at our installation in Soho this May," says Kimberly Oliver, communications director. In the temporary showroom on Wooster Street, the lower level will be devoted to First Things First, a curated show of new designs selected from an open call that drew submissions from all over the world. It will be on view May 15–20.
Oliver's personal recommendation? "I'm excited about our collaboration with Isaac Krady. He's someone we've worked with for a long time—almost since the beginning, when Fab was still a flash-sale site. He's stayed in touch, and his stuff just gets more and more sophisticated." The collection includes a stool, coatrack, hook, and shelf.
"This is like our re-coming-out party," Oliver says. "Fab was focused on modern design and finding great things. And, as the site grew, we kind of went, 'Why are we limiting ourselves? Let's try all these new things.' But at the end of last year, we put on the brakes and said, 'Let's refocus our energy on what we really feel Fab.com is about.'"
The result: Modernism with a signature Fab twist. "We're focused on what we're calling happy modern," Oliver says. "You know, it's Modernism that doesn't have to feel so austere or forbidding. It's happy and warm. There's a playfulness to it. We're always keeping an eye out for that pop of color, the element of surprise."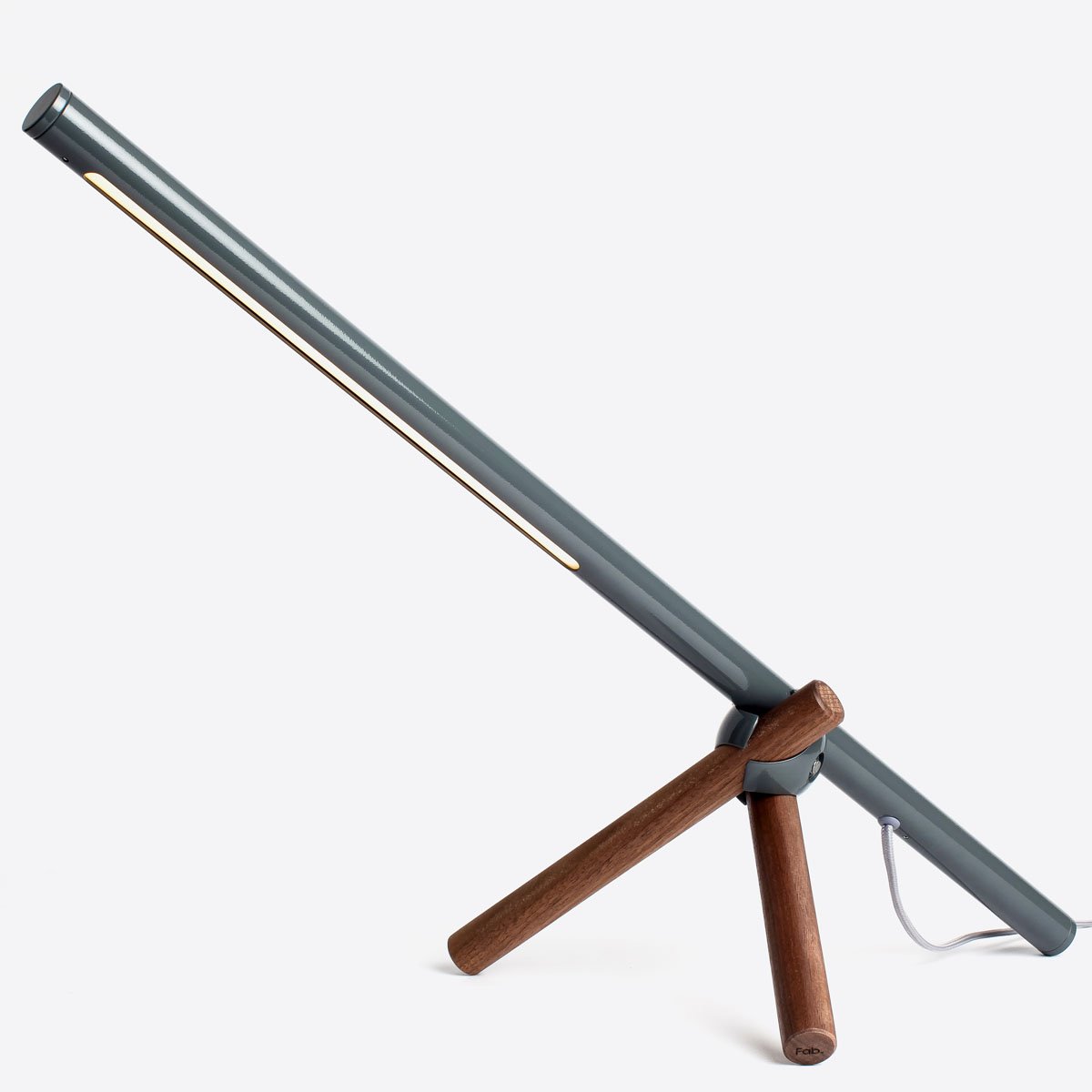 Tri Light desk lamp, designed by Aaron Leahy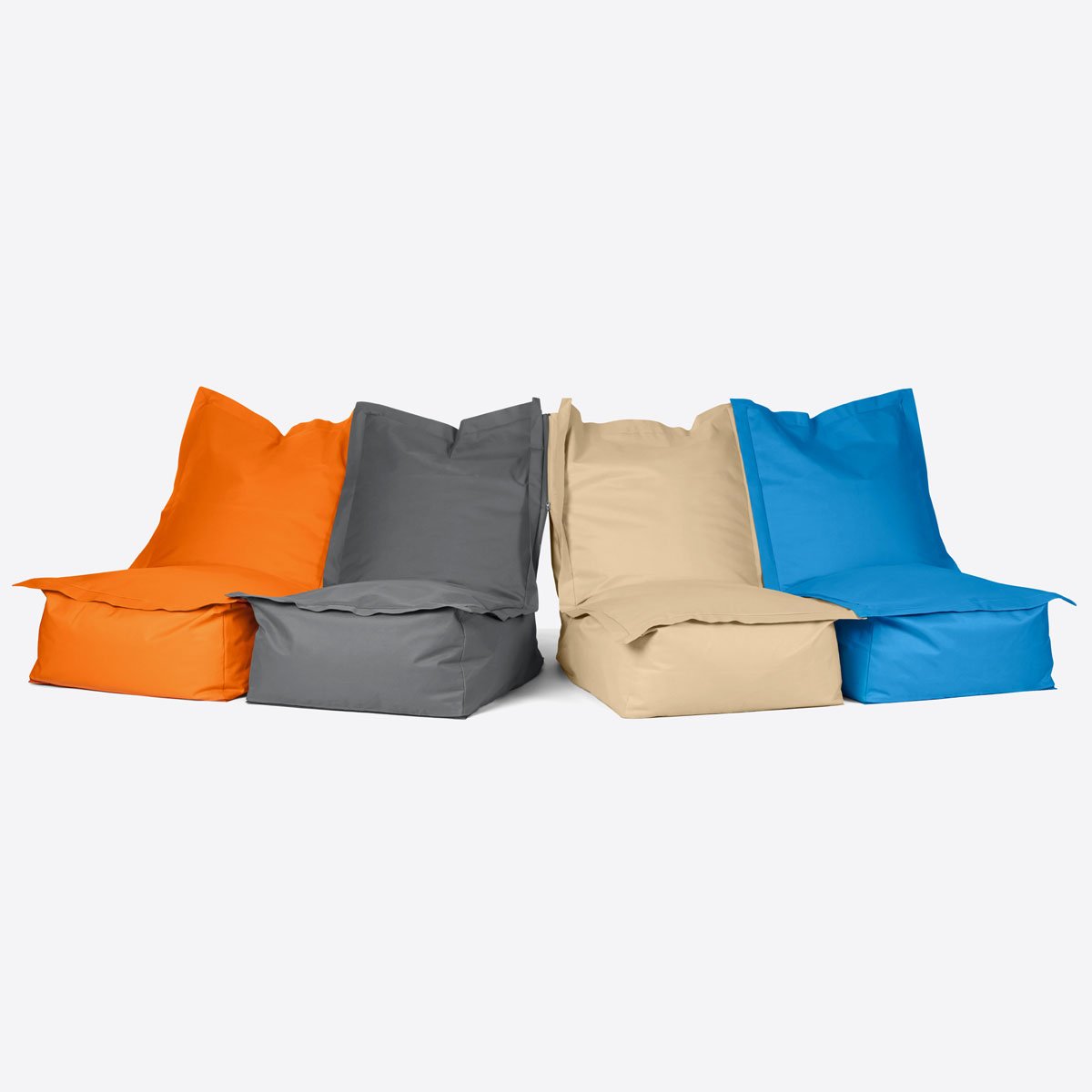 Link chair, designed in-house by Evan Clabots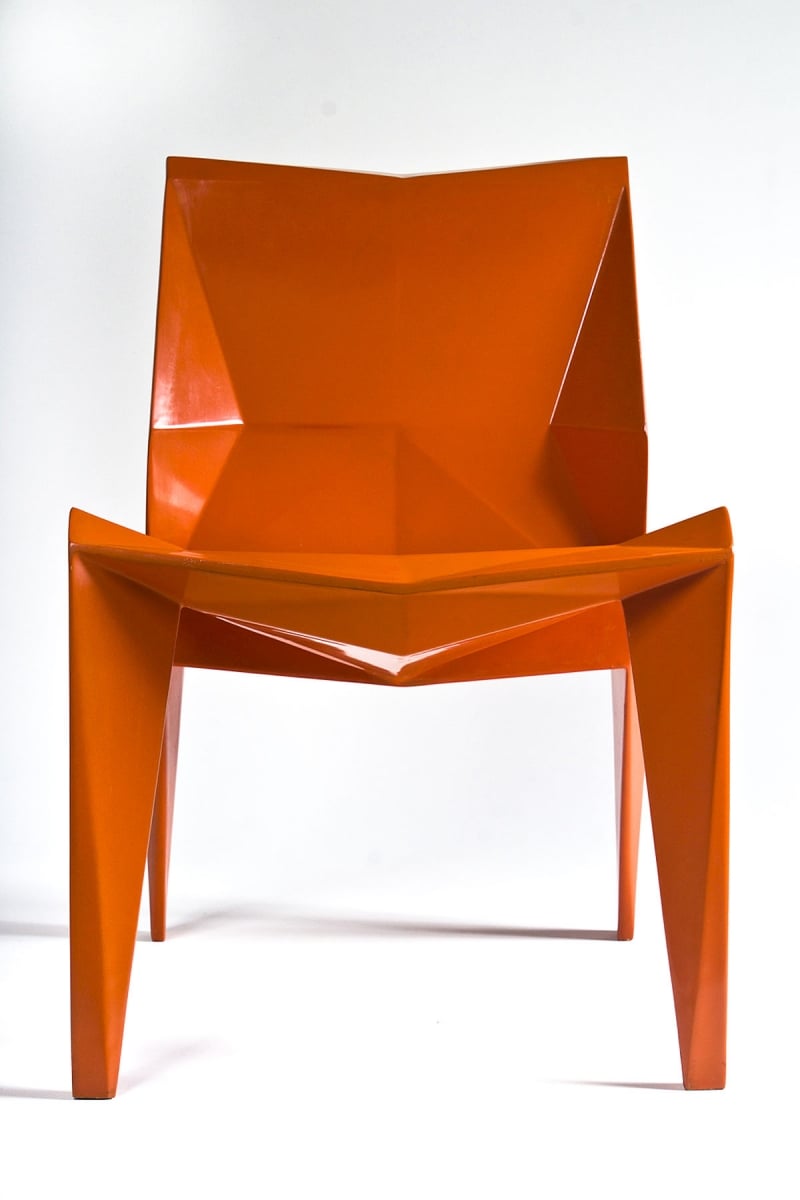 Fold Chair, designed by Roberto Dumont
The cavernous brick interior of the Terminal Stores building makes the perfect backdrop again for this year's mix of events, workshops, programs, and exhibitions that make up WantedDesign. "Expect to see fresh perspectives from new collaborations and inspiring designers that promise to keep WantedDesign authentic and thought-provoking," says Odile Hainaut, co-organizer with Claire Pijoulat. That may sound a bit serious, but veterans know to expect pop-up shops—including one from Cooper-Hewitt, National Design Museum, known for its wonderful design shop—and other fun things. This year's Conversation Series features three days of panel discussions encompassing a range of topics (the maker movement; the future of design both here and abroad). Metropolis's own Paul Makovsky, Avinash Rajagopal, and Susan S. Szenasy will moderate panels.
Returning after a successful debut last year is the Launch Pad program, a space for new innovations that features market-ready prototypes from 16 independent designers and design studios, including Aarti Kathuria, Alice Tacheny, and Savage Works. A jury selection process will choose the best design prototype at the end of the week. The WantedDesign Schools Workshop is back this year as well, with "The Future of Paper" as the theme. The Alessi Research Lab Student Tour also returns, featuring a selection of recent projects from young designers highlighting the research-and-development workshops the company conducts in collaboration with international designers. Projects range from Giulio Iacchetti's innovations in bar and wine typology to Pauline Deltour's work with metal wire, digital designs by Tom Kovac, and innovations in the manufacture of stainless-steel sheets—including lasercuts and folding—by Abi Alice.
In a new partnership, WantedDesign teams up with Industry City—a historic, 30-acre manufacturing and innovation complex on the waterfront in Sunset Park, Brooklyn—for 11 days of design-centric programming from May 10–20. The programming kicks off with an opening party in Sunset Park on May 10.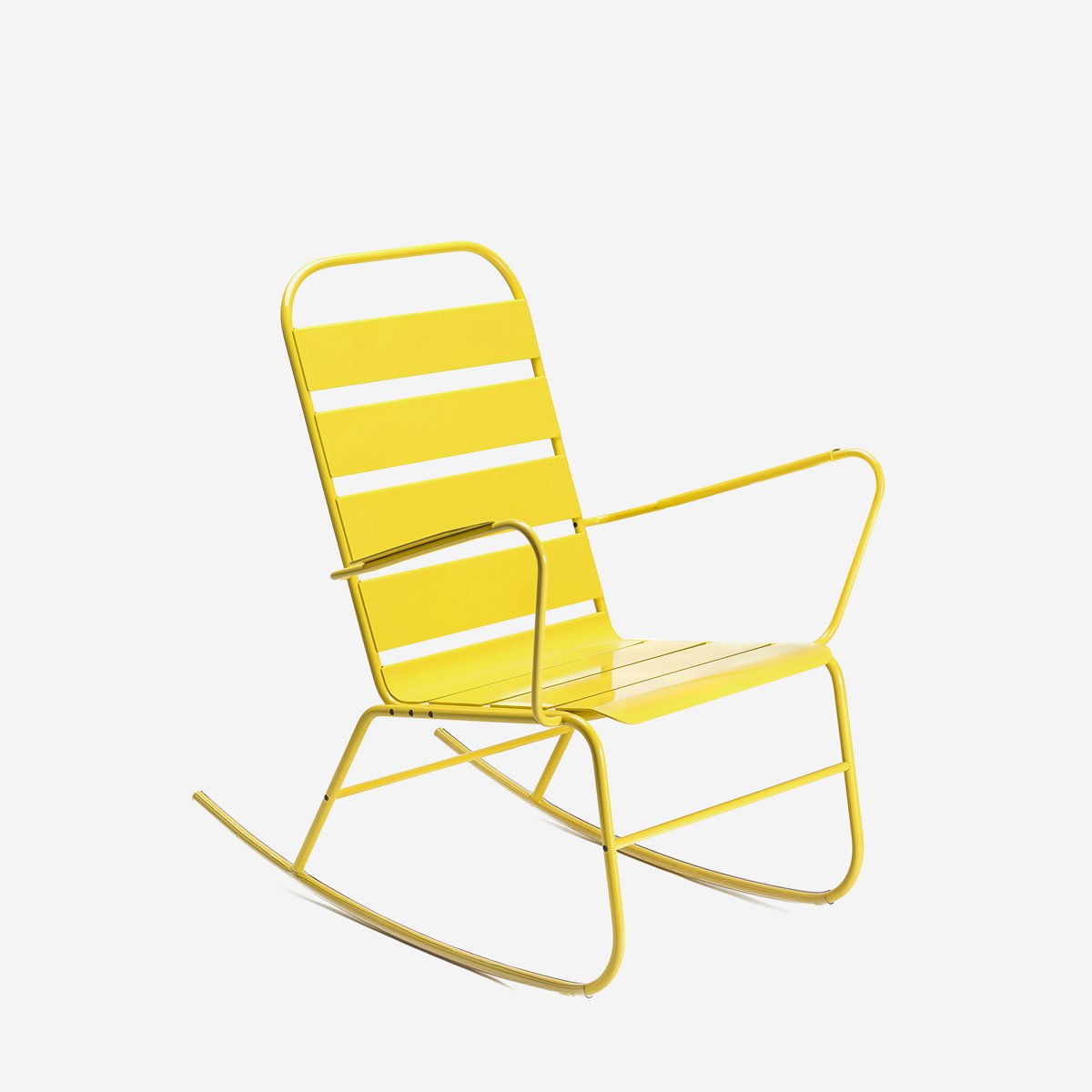 Banda rocking chair, designed by Doel Fresse, from Design in Puerto Rico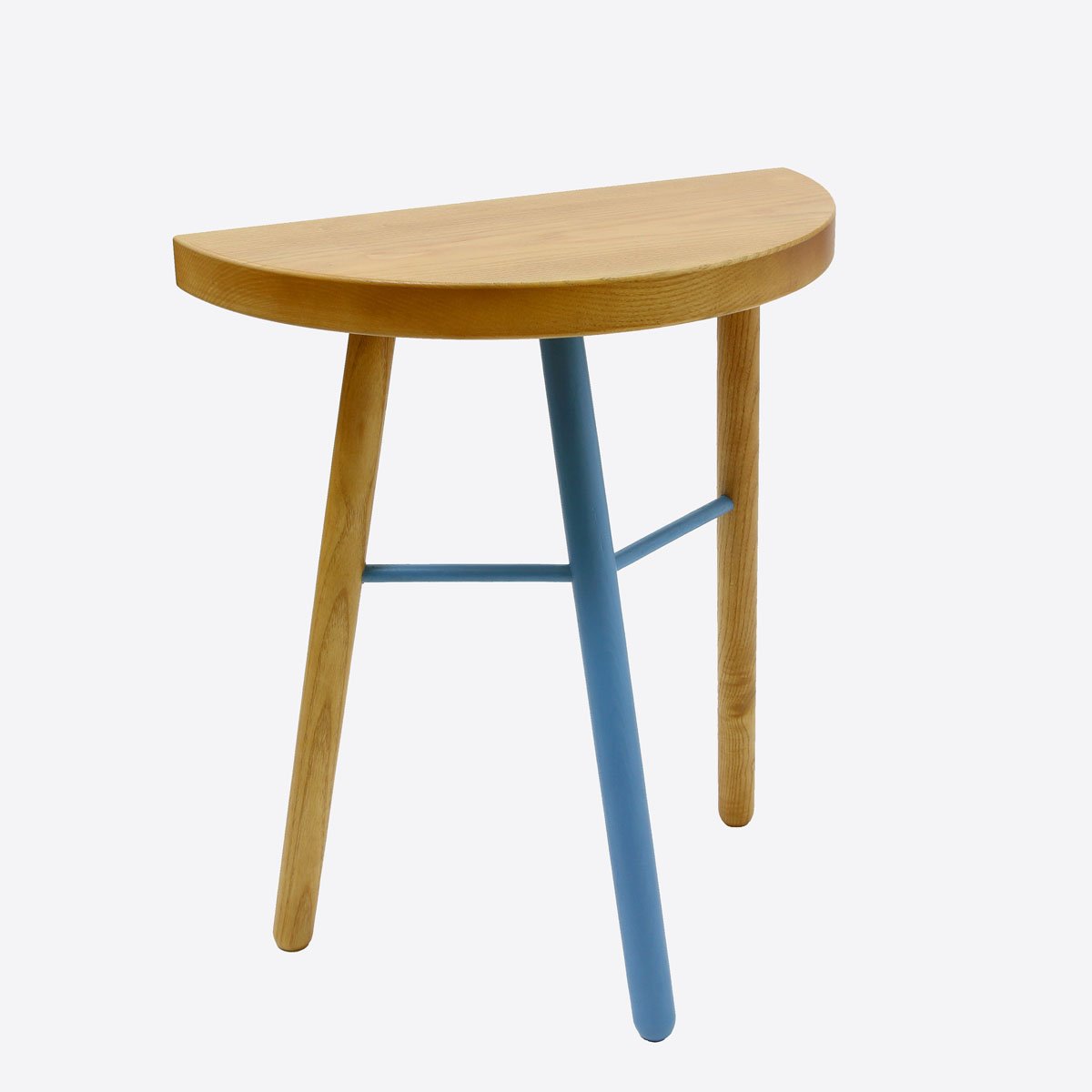 Stampella stool/side table, designed by Margaux Keller, for Maiza Editions
Alchemy Table, designed by Material Lust
After making Noho Design District happen, Sight Unseen cofounders Jill Singer and Monica Khemsurov will bring their magic to Soho this year. "We'd done Noho for four years, and it was wonderful," Khemsurov says. "But that neighborhood is kind of taking off, so it became harder to find a decent space." Design, not real estate, is the pair's inspiration, and they wanted to stay true to that. "We wanted to spend our time curating a great show, not negotiating leases," she says. "From now on, our show will be nomadic—we'll move around as our access to great spaces dictates."
Khemsurov sounds excited about becoming a nomad—and, as fate would have it, this year's site is killer: "An unused retail space right around the corner from Matter," Khemsurov reports. "It's, wow, almost 20,000 square feet." How will they fill it? "Forward-thinking brands downstairs. Upstairs will be devoted to independent designers."
What's new this year? "There's quite a lot of geographic diversity this time around," she says. "We have a few people from Seattle—Ladies & Gentlemen Studio, for example, who are working with John Hogan. As always we have a lot of people from New York, obviously," she laughs. "But we also have designers from Portland, San Francisco, Chicago, Montreal, Toronto . . . even St. Petersburg, Florida." The event runs May 16–20.
Sleep On Me, a mat created by Field Experiments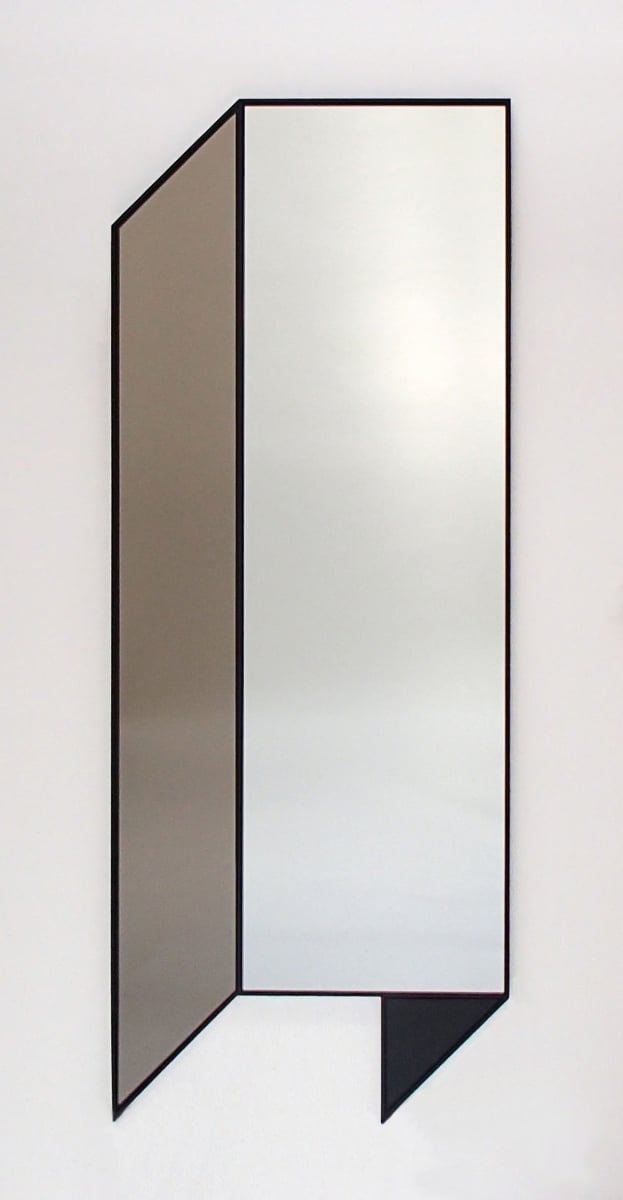 Shape Mirrors Fold, designed by Bower Studios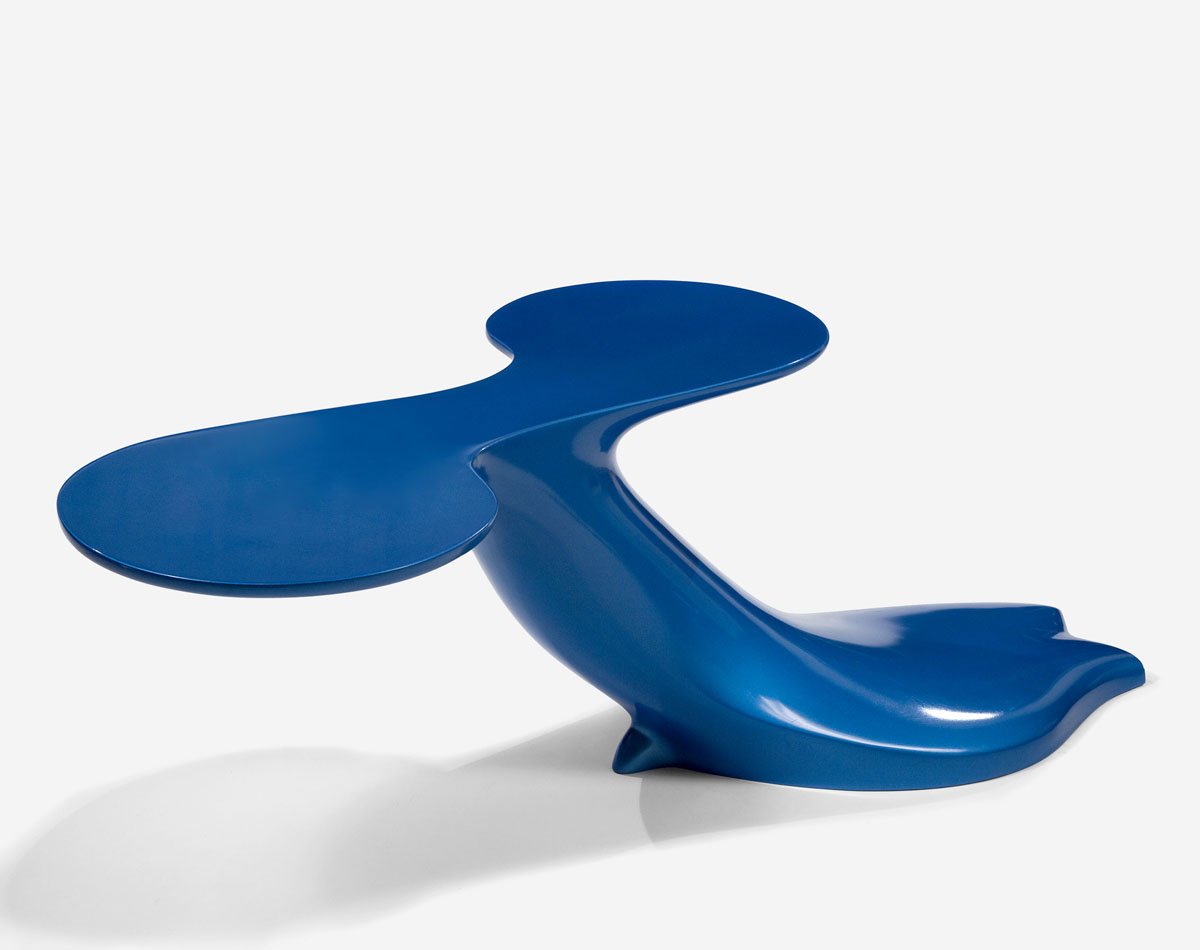 Gel-coated, fiberglass-reinforced plastic two-headed table, designed and fabricated by Wendell Castle, in 1969
Important works from two iconic designers will be on view at R & Company May 6 through June 27. "It's a very fitting pairing," curator Evan Snyderman says. "These are two incredibly acclaimed figures, each of whom left an indelible mark on the field." The upstairs gallery will feature the work of Wendell Castle—known for his biomorphic forms and use of color—and downstairs will be devoted to Joe Colombo, who produced an impressive number of innovative furniture and lighting designs during his brief life (he died in 1971, at the age of 41).
It's the first time R & Company has shown Castle's work since 2004. "We produced a museum show that's traveled around the country, and we've shown his work at many fairs over the years, but we haven't actually had an exhibition of Wendell's work in the gallery in ten years, which is sort of hard to believe," Snyderman says. Some featured items have never been shown before, including two of the three major outdoor sculptures designed by Castle. "This was a very vibrant moment in his career," Snyder- man says. "Wendell was looking at the Italians for inspiration, and we really think very few Americans had the guts to go in that direction."
This is also the first time R & Company has mounted a major exhibition of Colombo. "His work was really pushing the boundaries of what commerce and technology would sustain," Snyderman says. "As with the Castle show, we have some rarely seen pieces that are very exciting." One example: an entire bedroom installation that's never been exhibited before. "It was purchased out of the Macy's window, and it's been in the original family who purchased it ever since."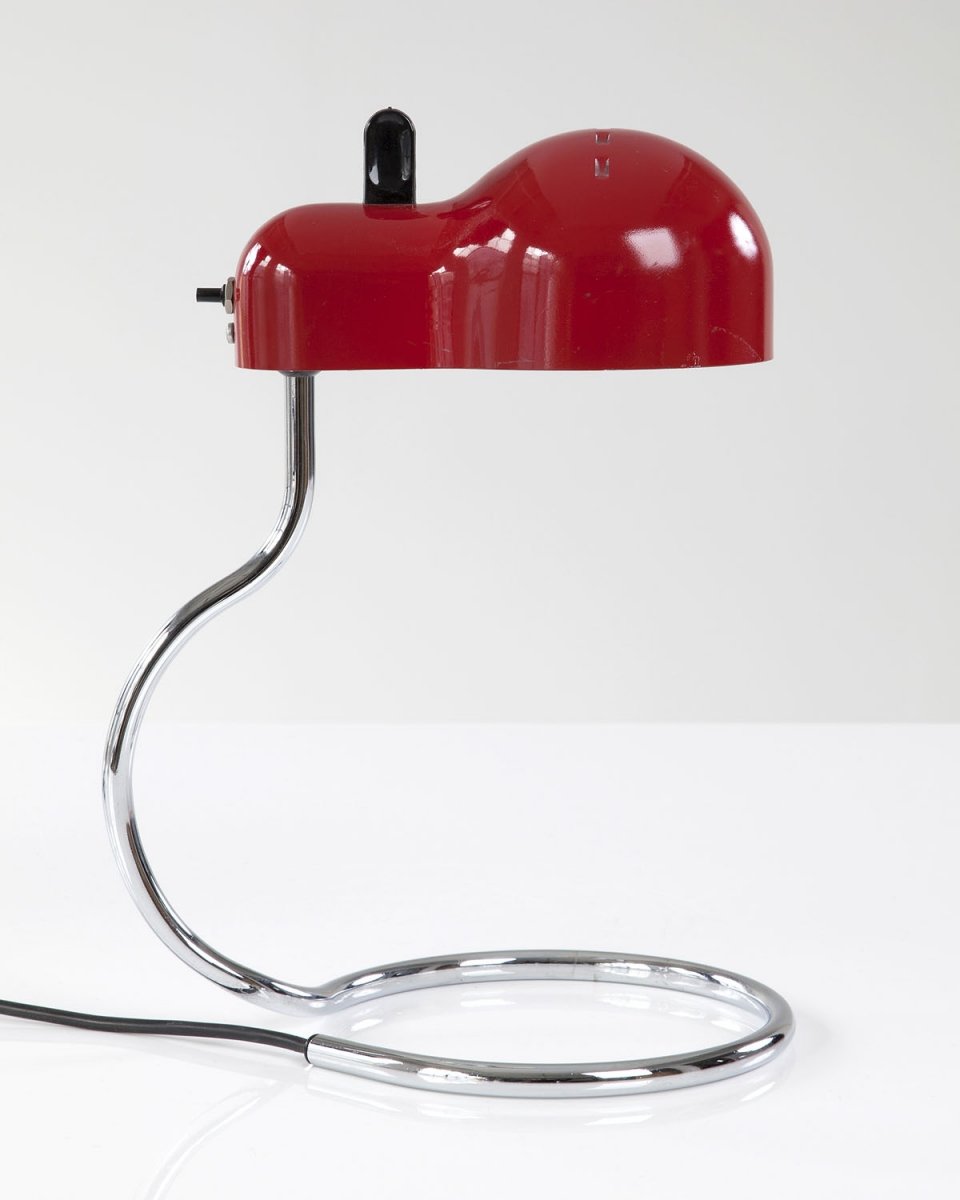 Topo mini lamp (Mini House), designed by Joe Colombo for Stilnovo, in 1970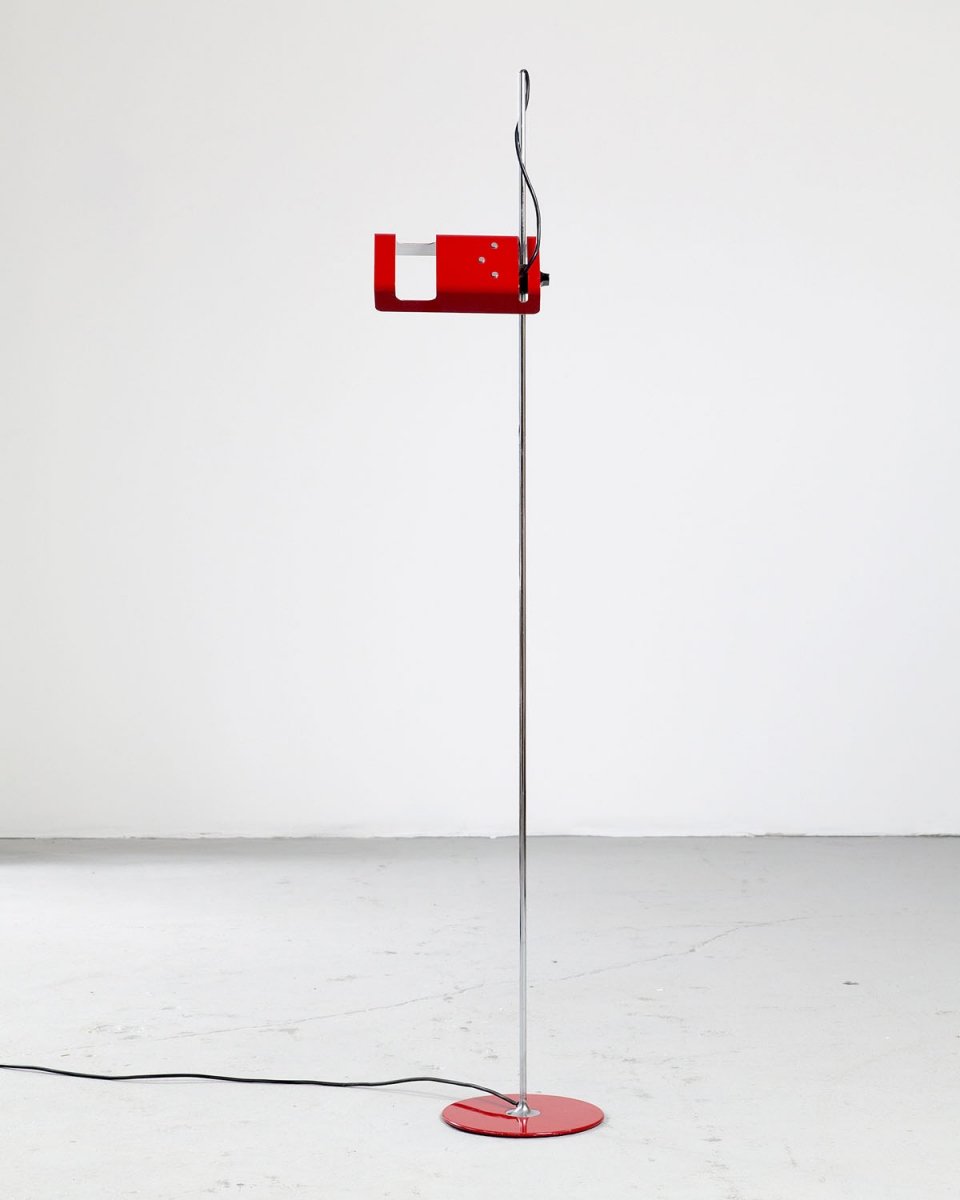 Spider floor lamp, designed by Colombo and manufactured by O-Luce, in 1965