September 10, 2018
Five Years in the Making, Artistic Tile's New Release Uses Murano Glass Handcraft Techniques
The brand's Fiammato tiles use small slices of millefiori, a uniquely Venetian pattern created by bundling and slicing glass rods.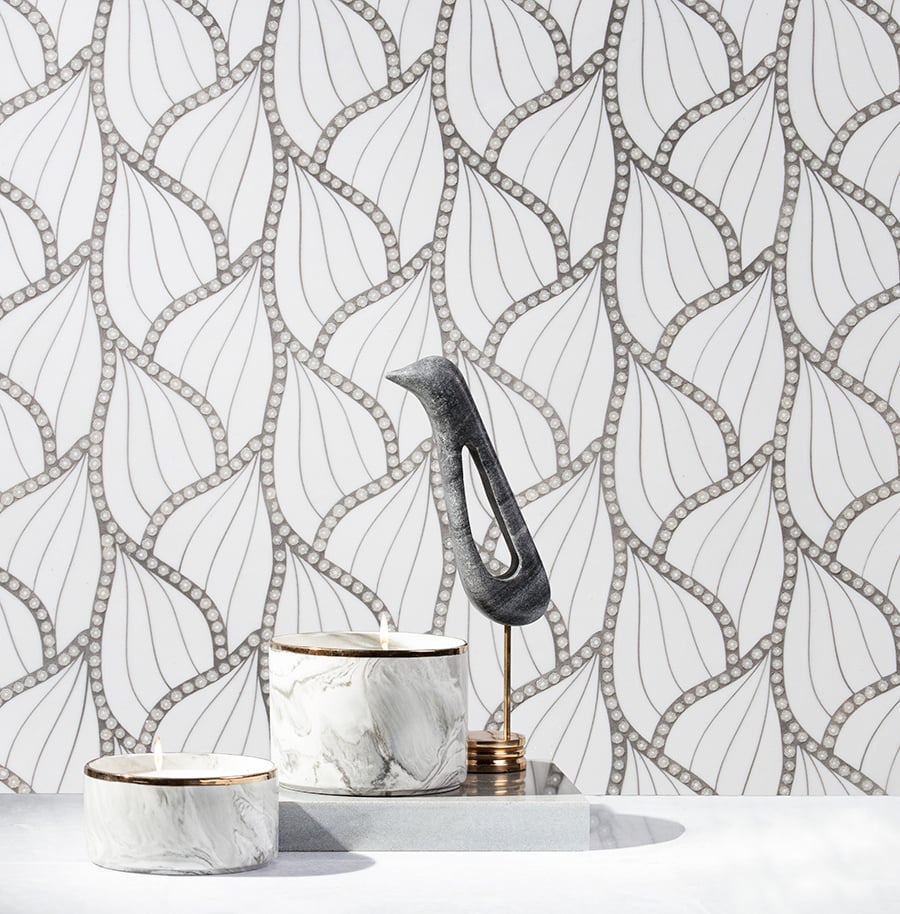 ---
The Murano islands in the Venetian Lagoon produce some of the most prized art-glass objects in the world. The area's fortunes have waned in the face of globalization and industrially manufactured Murano-glass knockoffs, but for seven centuries artisans on the islands developed and excelled in a range of distinctive techniques—the most famous of which, millefiori, involves bundling together rods of colored glass and slicing them to produce floral patterns. "My husband and I have been visiting Venice and Murano for over 40 years," says Nancy Epstein, founder and CEO of New Jersey–based company Artistic Tile. "Being that millefiori—'a thousand flowers'—are essentially the trademark of Venetian glass, I always dreamed of finding a way to incorporate these beautiful glass beads into my tile designs."
But it would take five years of persistent trials to create Artistic Tile's recently released Fiammato pattern. The first obstacle was determining how to produce millefiori to a high standard when the original craft was in decline. Another was finding a way to use the tiny handcrafted pellets to cover entire walls. "Crafting a purely handmade blown-glass tile would have created significant challenges for installers and an extremely high price point," says Epstein.
The solution was to combine slices of millefiori with translucent stained-glass pieces cut with water-jet technology. The resulting pattern gets its name from the Italian word for flames, but it just as easily evokes the billowing waters of Venice.
You may also enjoy "10 Items We Actually Like From Gwyneth Paltrow's New Collab with CB2."