June 19, 2015
The Best of NeoCon 2015
The annual #MetropolisLikes awards program highlighted the very best design offerings at this year's NeoCon.
The #MetropolisLikes 2015 award was designed by Francis Bitonti Studio and fabricated by Zahner ShopFloor.
Courtesy Zahner ShopFloor
During the 46th annual NeoCon, Metropolis editors were busy scanning the floors of Chicago's Merchandise Mart for the very best of the commercial interior industry's wares on offer. Over the three-day event, they selected 35 of their favorite products from among 700 exhibitors for the magazine's viral award program #MetropolisLikes. Each of the winners, which were announced live via social media, received a custom award, designed by Francis Bitonti Studio and was fabricated by Zahner ShopFloor.
Our top picks represent products and ideas that expertly meld both function and aesthetics across a variety of categories.
#MetropolisLikes NeoCon 2015 Winners
The second edition of Arborite's innovative Ink series features the company's high-pressured laminates in eight new contemporary patterns.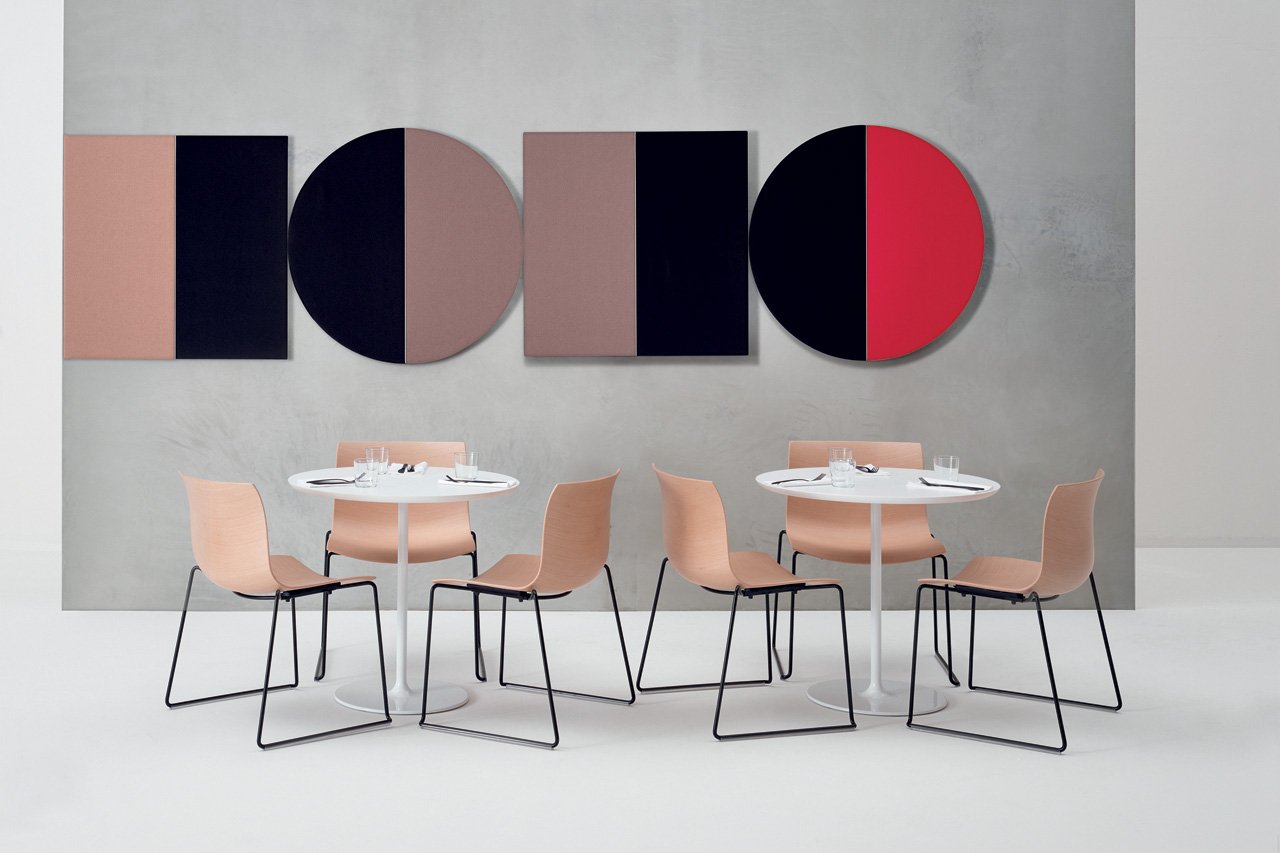 This customizable acoustic wall module is available in three shapes (circle, square, oval) that creates privacy in shared work or recreational spaces.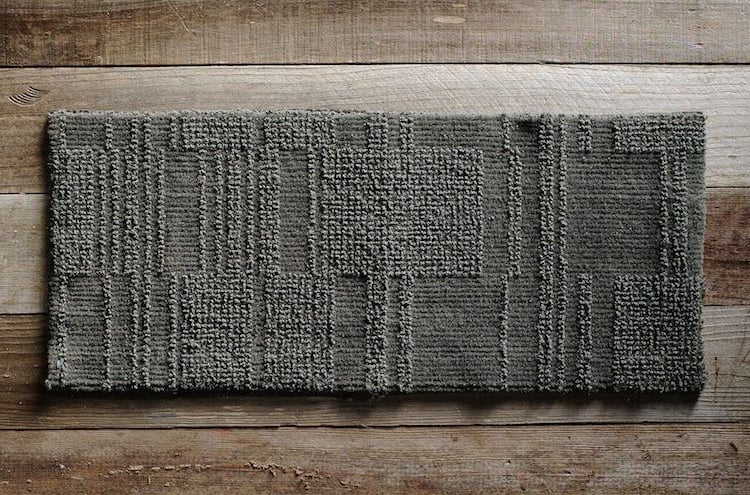 Mimicking the look and feel of handcrafted embroidery, Subliminal's durable machine-made carpet tile is tough yet timeless.
​Boasting a triangular frame, designer Brandon Kim's contemporary Lilt Chair features a triangular frame that evokes, according to Kim, the feeling of sitting on a tree branch.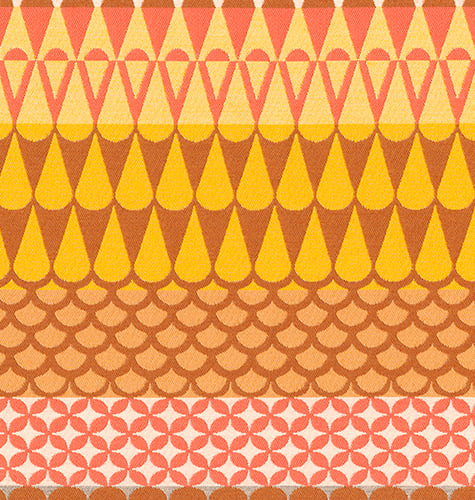 Available in seven spicy colorways, Majalis' indoor/outdoor textile expresses eclectic individuality in a 17-plus-inch vertical repeat of patterned stripes.
Securely store and charge electronic devices at school, home, or in a number of business settings using Bretford's stylish heavy-gauge steel and polycarbonate lockers.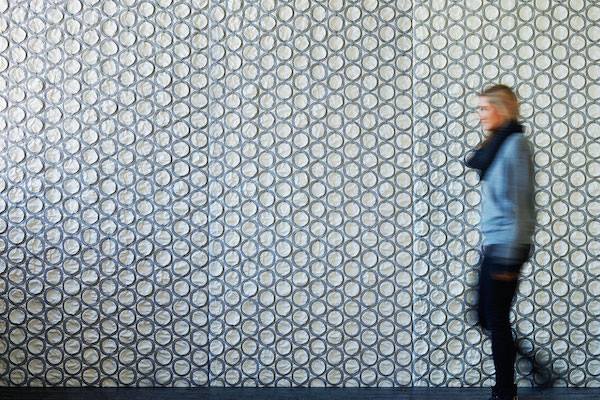 Cirque is a tactile new textile for fashion-forward headboard, upholstered panels, and seating applications.
A versatile design by Jehs+Laub, the A-chair is a modular side chair with a customizable mix of shell and frame options.
Phillip Low and Designtex collaborate to translate his Lucite sculptures into custom patterns for walls and furniture.
Conceal unsightly power outlets with this recessed grommet mounted unit, which rotates over to reveal two AC power sockets and a dual USB charger.
This curvilinear or rectilinear seating unit comes in three back heights and integrated benches suited for high-traffic environments.
This June, HBF unrolled its new line of versatile café chairs and stools by award winning designer Todd Bracher.
Jean-Marie Massaud's ergonomic executive, conference, and guest seating is available in a variety of seat-back heights and detail options.
This height-adjustable sit/stand desk seamlessly adjusts between positions with minimal effort.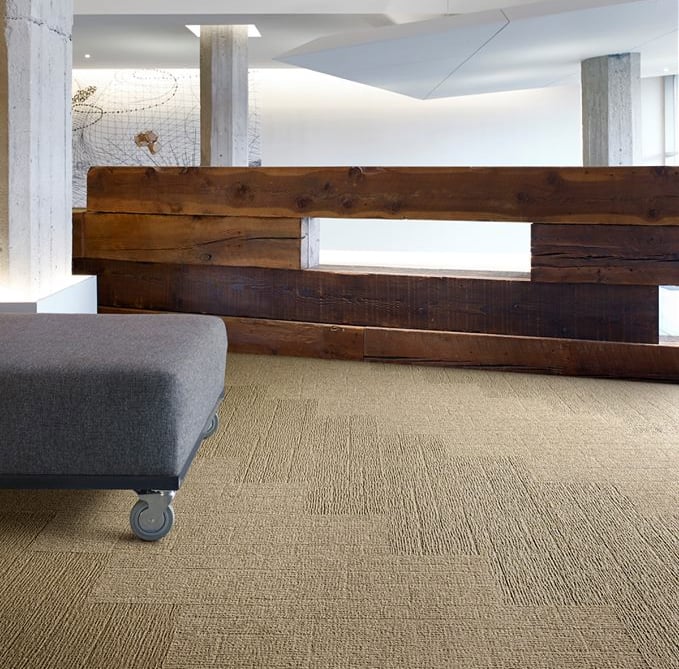 Made of 100 percent reclaimed fishing net nylon, Equal Measure's textured flooring mimics the variation and strength of cobblestone streets.
Rio's powder-coated aluminum frame adds a dash of style to outdoor environments.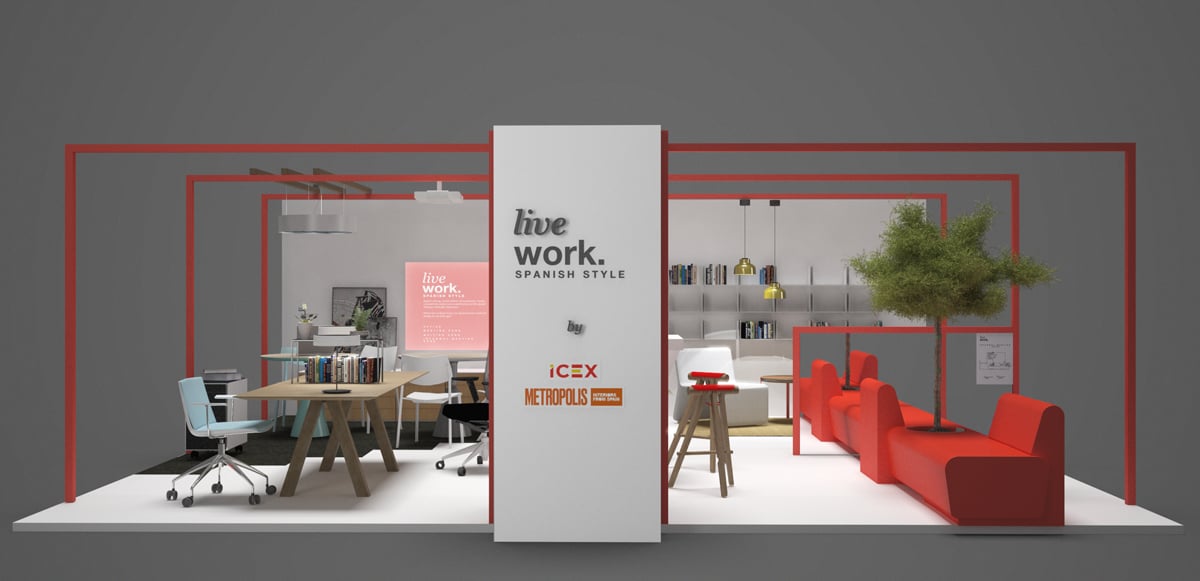 Jorge Herrera's winning design blurs the boundaries between work and life in its multi-zoned take on the Spanish office setup.
Designed for flexible, spontaneous collaboration, Keilhauer's new collection of mobile seating and tables helps foster creativity and the exchange of ideas.
The Impressions collection uses embossed acoustical panels and sets them in classic patterns. The results are durable yet very stylish.
David Adjaye's first soft seating collection for Knoll consists of a sculptural yet ergonomic club chair, ottoman, and side table.
This cleverly designed sofa for the mobile worker comes complete with extension wings that offer neatly integrated horizontal work surfaces. ​
Designed by Paola Lenti exclusively for Maharam, Feltro Uno, Feltro Due, and Feltro Tre, ​the collection consists of three color-blocked rug designs that are handmade in Italy from 100% wool.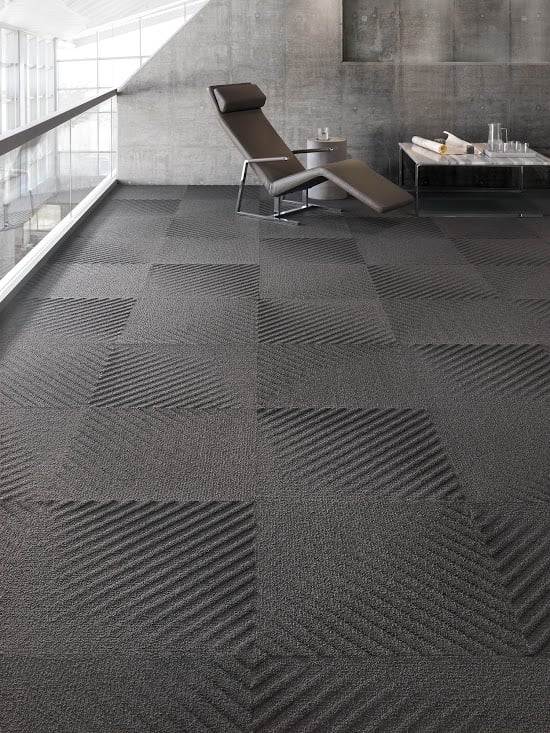 Designed in collaboration with 13&9 Design, this innovative carpet tile features geometric patterns and coordinating solid textures in a sophisticated color palette.
Modern but classic, this 80 percent wool upholstery is available in 36 striking colors.
The Traverse conference table is engineered to give the appearance that the one-inch-thin tabletop is "floating."
Inspired by the recreational features of parks, this contemporary flooring blurs the line between communal and individual spaces.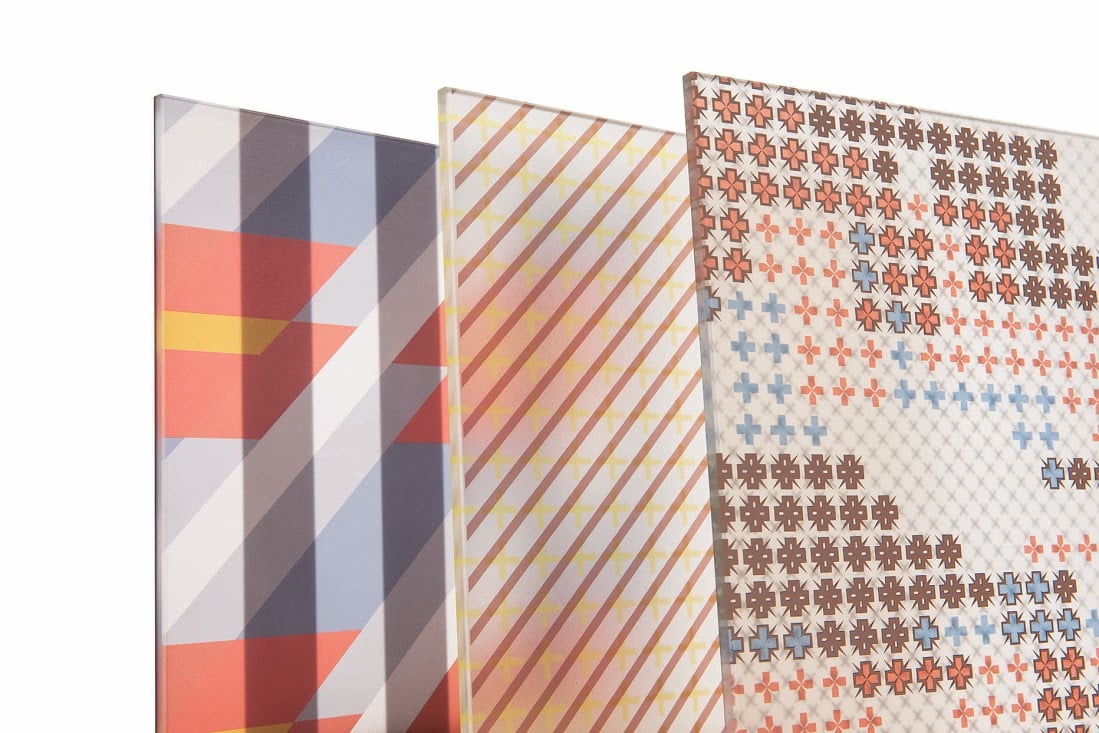 Skyline Design's latest architectural glass is its first collaboration with one of the most recognized voices in contemporary design, Patricia Urquiola.
Born out of neuroscience research, Brody is a private work/lounge solution that helps workers get into the flow and concentrate for longer periods of time.

This dimensional wall paneling system is defined by bold patterns and textures and can be used for a variety of design applications.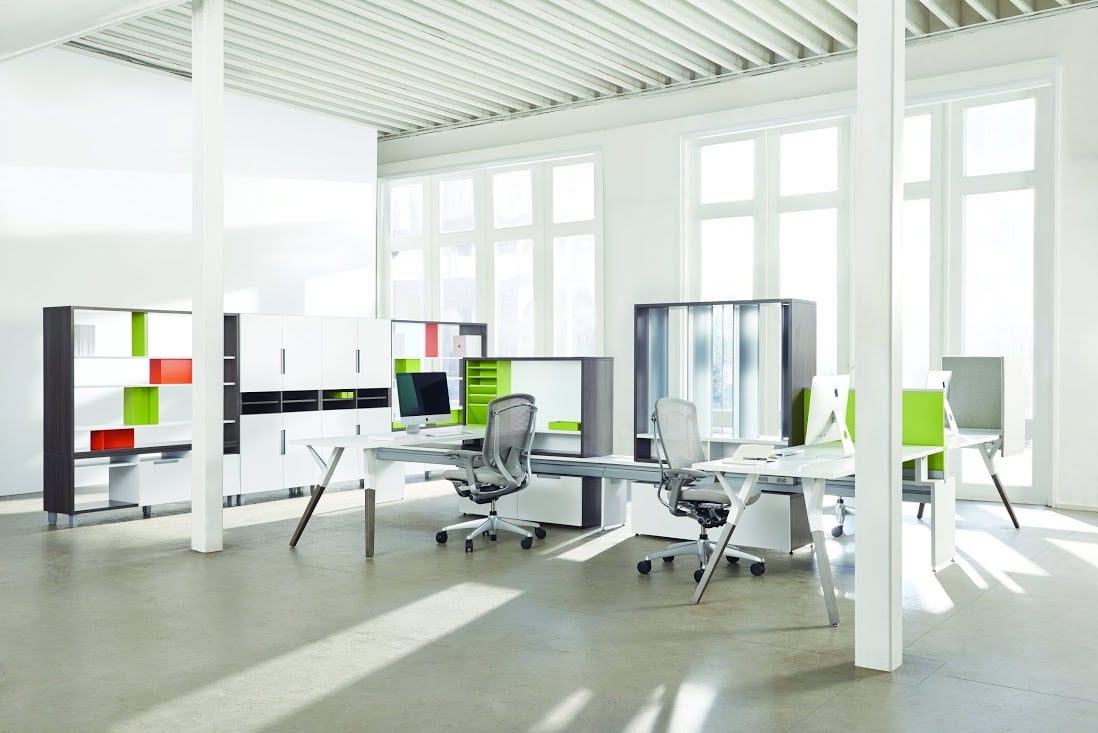 This innovative structural staging unit consists of integrated desks, height-adjustable tables, cabinets, shelves, cubbies, and screens.
Designed by Suzanne Tick, Textured Edge is a stimulating mix of colorful and textured upholstery, panel, and wall fabrics.
Convo's sleek frame complements a variety of spaces, while its sculpted, fiberglass-reinforced urethane shell cushions users.
Reflecting the elegance of the Scandinavian design tradition, the Butterfly Chair sports simple lines and genuine materials.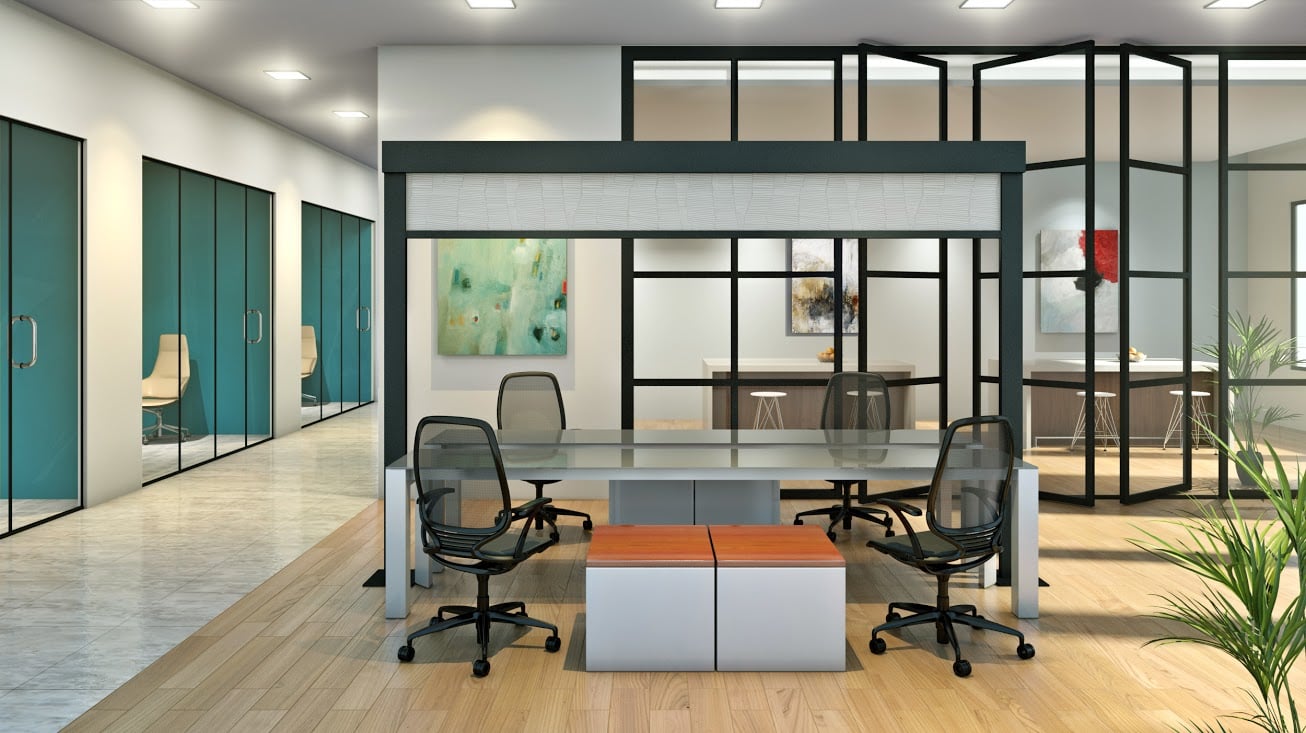 This system of fully retractable walls, room dividers, and privacy partitions increases visual privacy in the workplace while absorbing sound.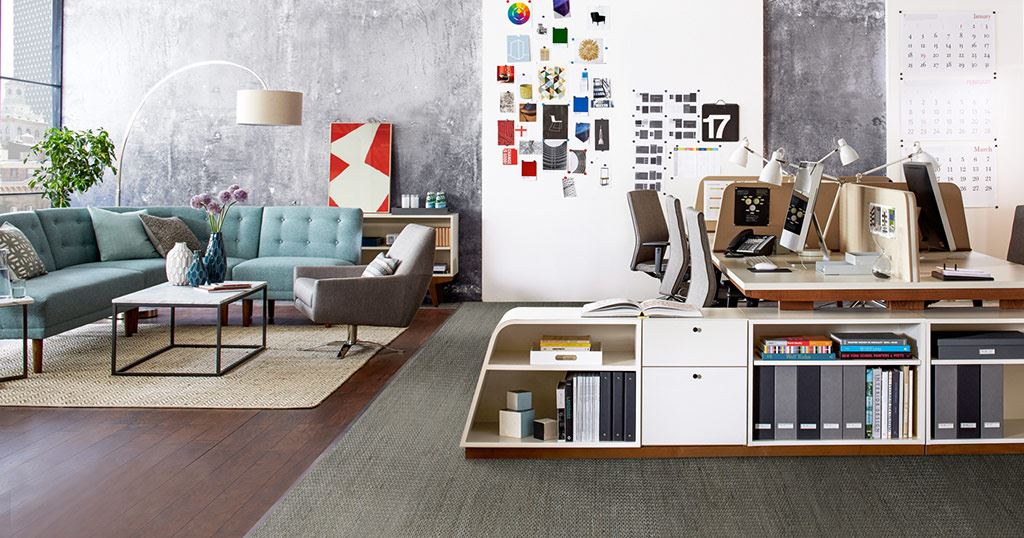 The retailer's new workplace collection brings a residential aesthetic to the office by merging style, flexibility, comfort and affordability into well-designed pieces of furniture.