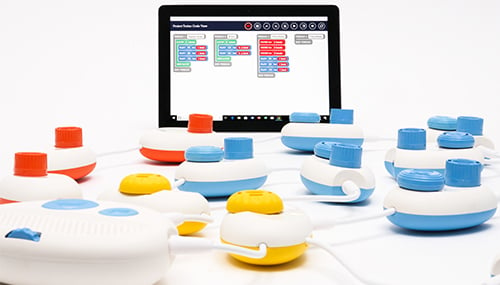 January 17, 2020
9 Highlights from CES 2020: Metropolis's Picks from the Innovation Awards
From road traffic safety to the female orgasm, a slew of contemporary issues found possible solutions at CES this year.
It's no question that technology is deeply embedded in our everyday habits and routines, and its potential sphere of impact only continues to grow as new products are released to market. At the Las Vegas Convention Center and other venues from January 7–10, over 4,400 exhibitors and presenters covered the breadth of topics from blockchain and esports to sustainability and wearables at this year's Consumer Electronics Show (CES). The three-day conference, which was inaugurated in 1967, showcases clever solutions to common issues, from visual and hearing impairment to the acidification of aquatic environments.
In particular, products that offer elegant solutions that address accessibility demonstrate the promise of interdisciplinary cooperation and collaboration to design more inclusively and for more diverse populations. The full cohort of CES Innovation honorees from this year are listed here, but Metropolis highlights nine new releases below, with a keen attention toward their intended inclusivity and developers' ingenuity.
You may also enjoy "Kitchens & Baths 2020: The Best Projects, Products, and Technology."
Would you like to comment on this article? Send your thoughts to: [email protected]