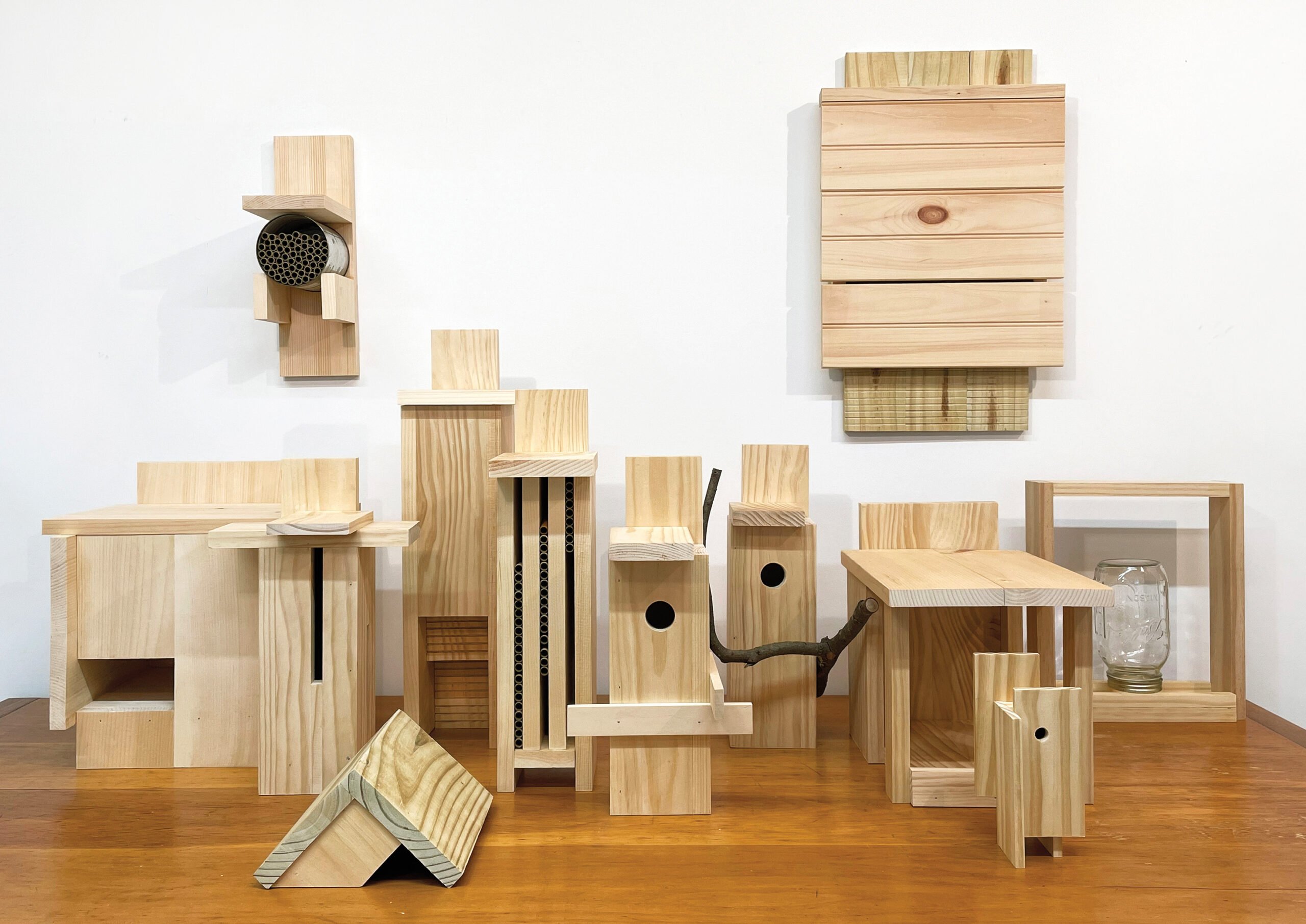 May 30, 2023
Constantin Boym Creates a Collection of DIY Animal Houses
Building a birdhouse is a perennially popular DIY project, but what about one for a squirrel, a bat, a frog, bees, worms, snakes, or even a hedgehog? For industrial designer Constantin Boym, creating animal habitats started as a quarantine project during 2020 while he was on sabbatical from teaching at Pratt Institute.
Holed up at his home in Esopus, New York, he began constructing small shelters for woodland creatures on his property. With simple tools (a nail gun and a miter saw) and basic materials (one-inch-thick pine boards), he ultimately developed a series of 17 designs that virtually anyone could build for all manner of critters.
To share his plans with the public, Boym partnered with Available Items, a design shop in Tivoli, across the Hudson River from Esopus, to publish a book of DIY drawings for the shelters titled Ecophilia. Inspired by radical Italian designer Enzo Mari's book of buildable furniture designs, Autoprogettazione, Boym's book features ready-to-build plans and photographs for all of his habitats (everything from a bird feeder to a worm tower) and is intended to encourage readers to engage with nature through building.
For Available Items cofounders Chad Phillips and Kristin Coleman, who opened their store last June, the project was a perfect fit, as both are big fans of Enzo Mari, Gerrit Rietveld, and DIY design in general. "When Constantin first mentioned this project and the connection to Enzo Mari, my brain went haywire. I knew we had to collaborate on this!" says Phillips.
Ecophilia by Constantin Boym, with a foreword by James Wines, is published by Available Items, 48pp., $40
Would you like to comment on this article? Send your thoughts to: [email protected]