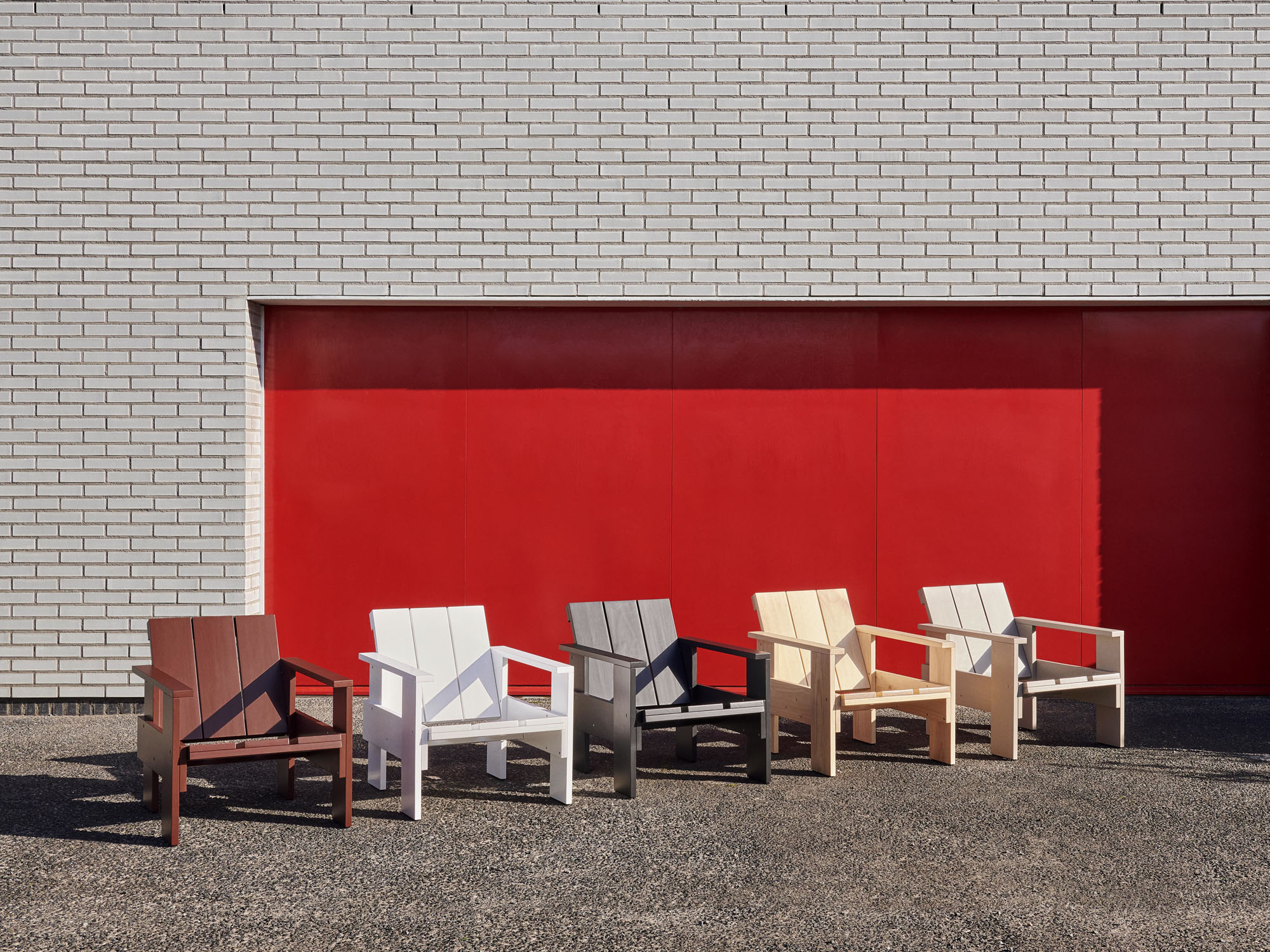 March 27, 2023
Gerrit Rietveld's Crate Chair, a De Stijl Icon, Is Available Again
In collaboration with Rietveld Originals, HAY has resurrected Dutch designer Gerrit Rietveld's 1934 Crate Collection. The Copenhagen-based furniture and lighting manufacturer says the project underscores design sensibilities it shares with the famously progressive architect and designer. "The connection we now have with Gerrit's very own grandchildren, hearing their stories, is an experience I wouldn't dream of being without," says cofounder Rolf Hay, reflecting on the collection's development process.
The Dutch De Stijl movement of the early 1900s, with which Rietveld's work is associated, espoused a visual language that was utilitarian in expression, using geometric forms and primary colors to articulate design and, in some cases, function. Rietveld's original Crate chair was built using surplus wood from shipping crates, with the specific purpose of making sensible furniture affordable.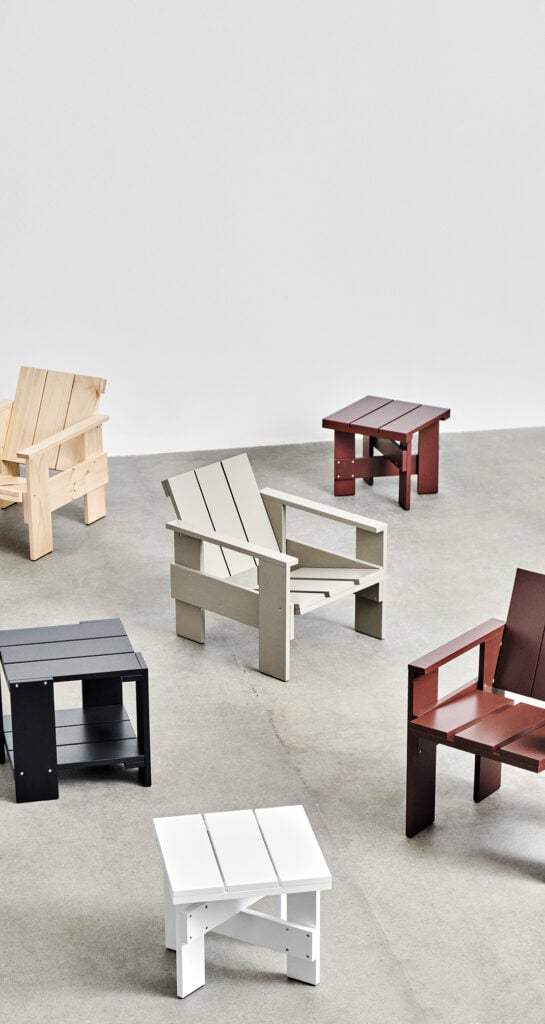 A De Stijl Icon, Updated
Consisting of a lounge and dining chair, low table, and side table, the new indoor/outdoor collection is made of solid pine finished with a water-based lacquer available in five colors: natural, black, white, Iron Red, and London Fog. The pieces are manufactured with respect to the originals, echoing Rietveld's transparent construction and balanced proportions. Assembly requires only screws. Seating can be supplemented with optional cushions in selected textiles for added comfort.
Because both HAY and Rietveld Originals are purveyors of modern design, the collaboration is a testament to the relationship between architecture and object to achieve a fitness of purpose. Akin to fashion, furniture is a thing of utility adapted and adjusted to the user's lifestyle needs. But culturally significant pieces like those immortalized in this collaboration are talismans of their time—De Stijl artifacts that declare themselves part of the zeitgeist almost 90 years later.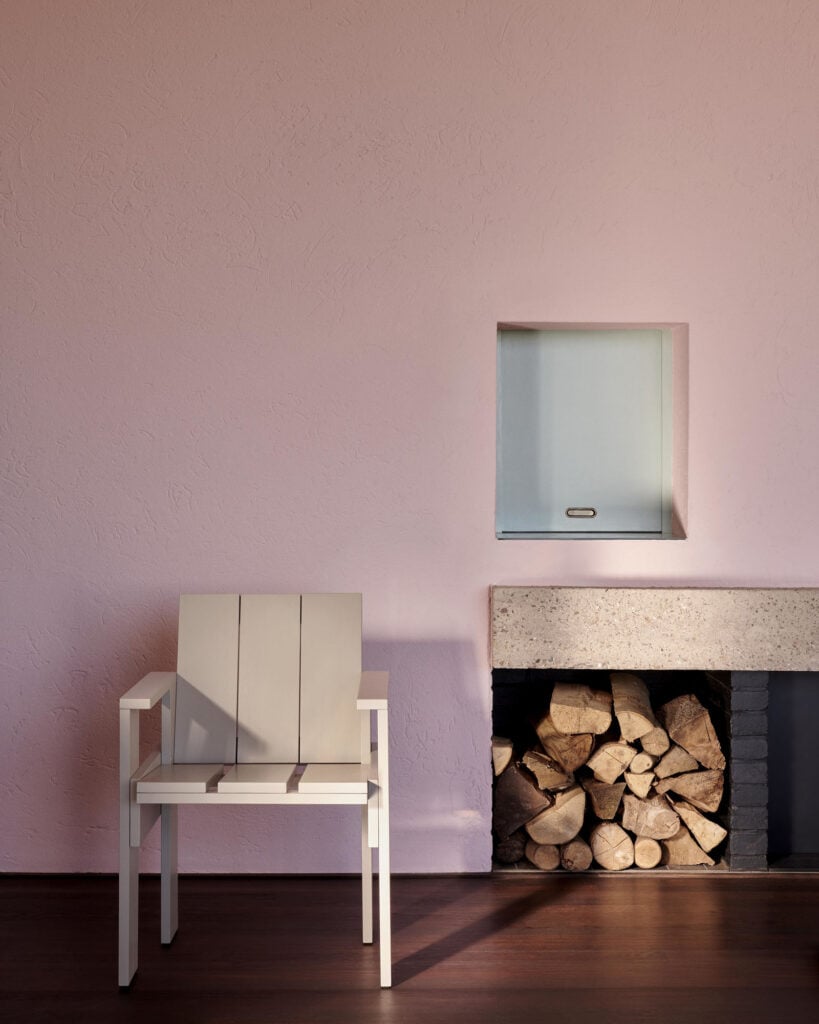 Would you like to comment on this article? Send your thoughts to: [email protected]