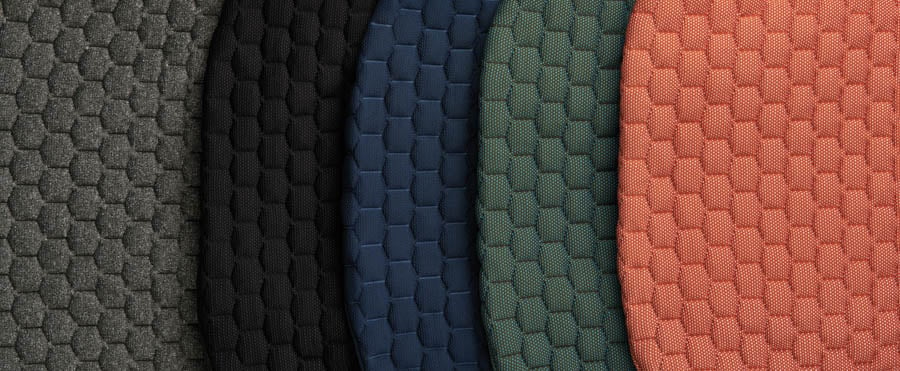 October 2, 2020
Furniture Designers Embrace 3D-Knit Fabrics
Using methods borrowed from endurance textiles, 3D-knit fabrics are being redeployed in service of workers' comfort.
Surfaces of all kinds are top of mind these days, so we decided to look at all aspects of them, in these articles, from A to Z. Thinking of surfaces less as a product category and more as a framework, we use them as a lens for understanding the designed environment. Surfaces are sites of materials innovation, outlets for technology and science, and embodiments of standards around health and sustainability, as well as a medium for artists and researchers to explore political questions.
---
The ancient craft of knitting has recently undergone something of a modern evolution. Digital 3D-knitting techniques—first pioneered in the sportswear industry to produce shoes and clothing that allow muscles to move more freely—are now being used to manufacture furniture fabrics. Here we compile some recent textiles used by commercial furnishing giants in task chairs, where comfort is the holy grail.
You may also enjoy "Ahree Lee Highlights How Women Pioneered Weaving and Early Computing."
Would you like to comment on this article? Send your thoughts to: [email protected]
---
Register here for Metropolis Webinars
Connect with experts and design leaders on the most important conversations of the day.