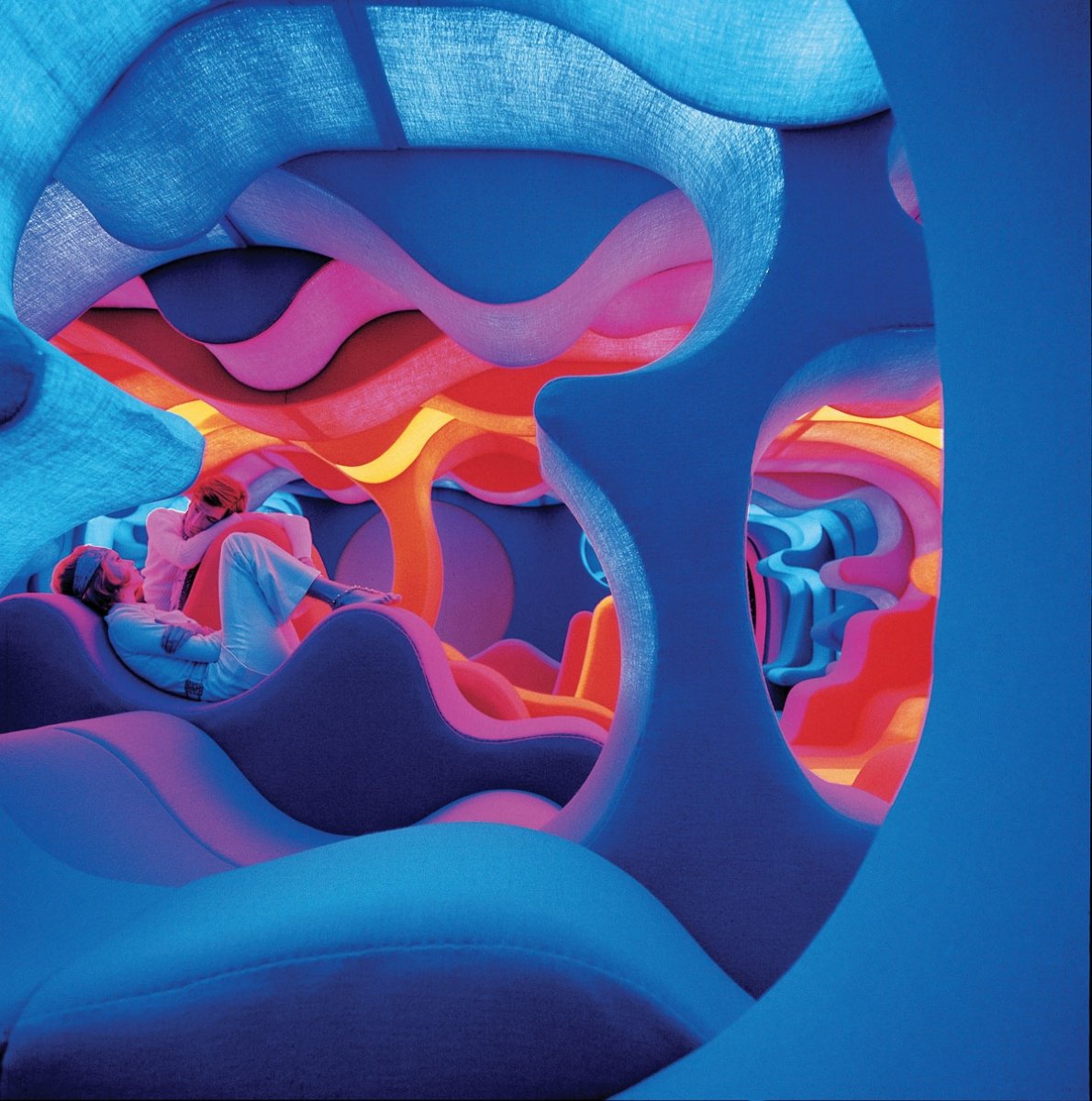 May 15, 2014
Finding Verner Panton's Colorful Touch Everywhere
An ongoing Vitra exhibition of Verner Panton's work has us seeing the designer's influence everywhere in contemporary furniture design.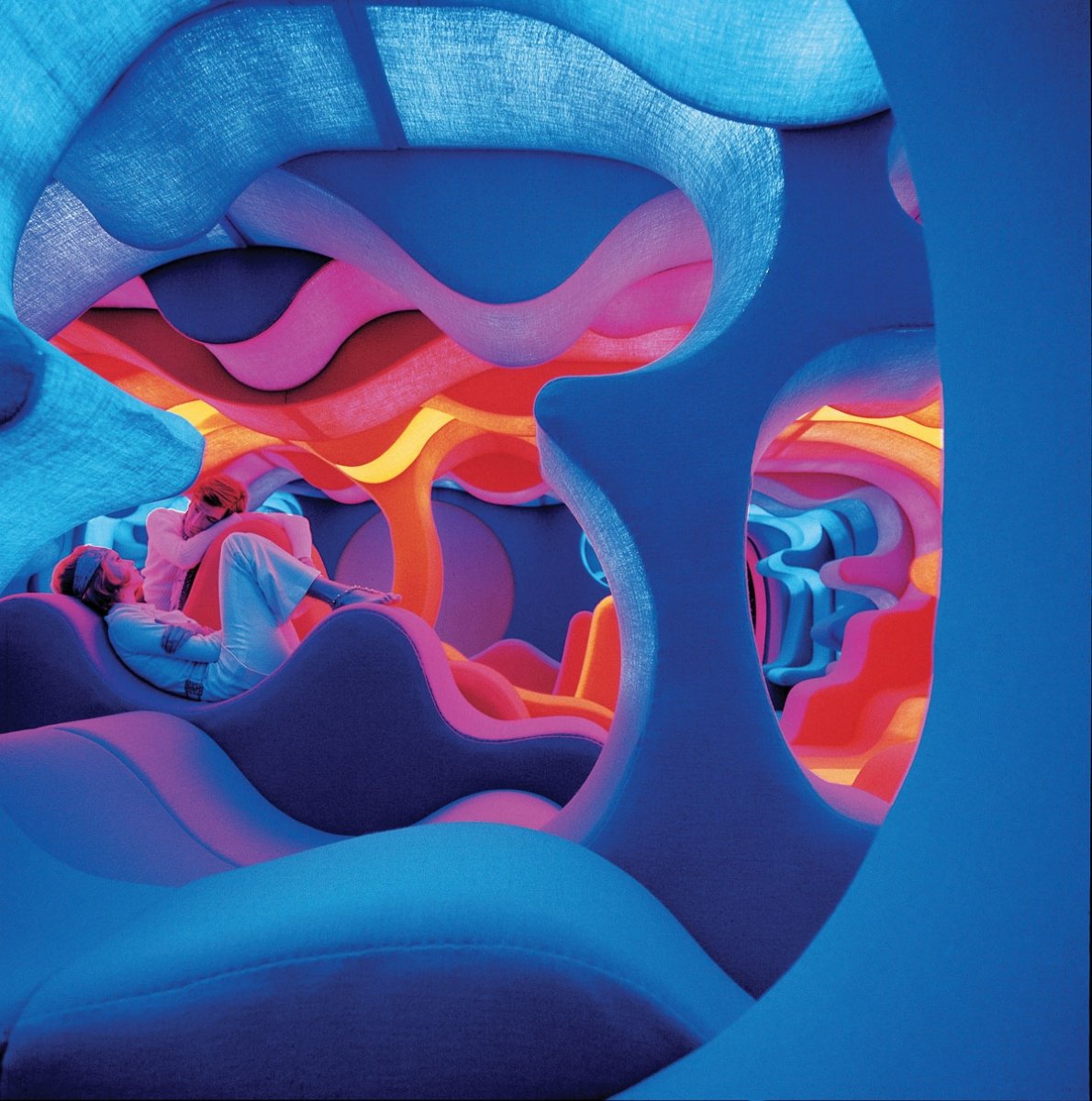 Sponsored by Bayer, and created on a boat for the Cologne Furniture Fair in 1970, Verner Panton's Visiona 2 exhibition presented avant-garde living concepts. In Phantasy Landscape (shown here) architecture and furniture melded into one environment.
Courtesy Panton Design; all product images courtesy the manufacturers
Eye-popping color, easy postures, and immersive environments—these are the ways that Verner Panton has most visibly influenced designers today. But the Danish designer—whose work is now on display at the Vitra Design Museum—was no slave to styling. His use of color, for instance, was based on its effects on human psychology, while his ability to exploit new materials is legendary. So if they're used just as thoughtfully, the following products can help create spaces that are both exuberant and comforting.
---
Panton would have approved of the relaxed form of this chair, which is reminiscent of a baseball glove. El Salvadoran designers Harry and Claudia Washington created the Mitt out of a need for chairs that had no hard edges and could be moved around—a leather handle and casters make this seat mobile.
Designer Jonas Wagell believes in a "generous minimalism," which guided the design of this comfortable easy chair. Alongside the compact club chair, Tonic comes in a lounge version.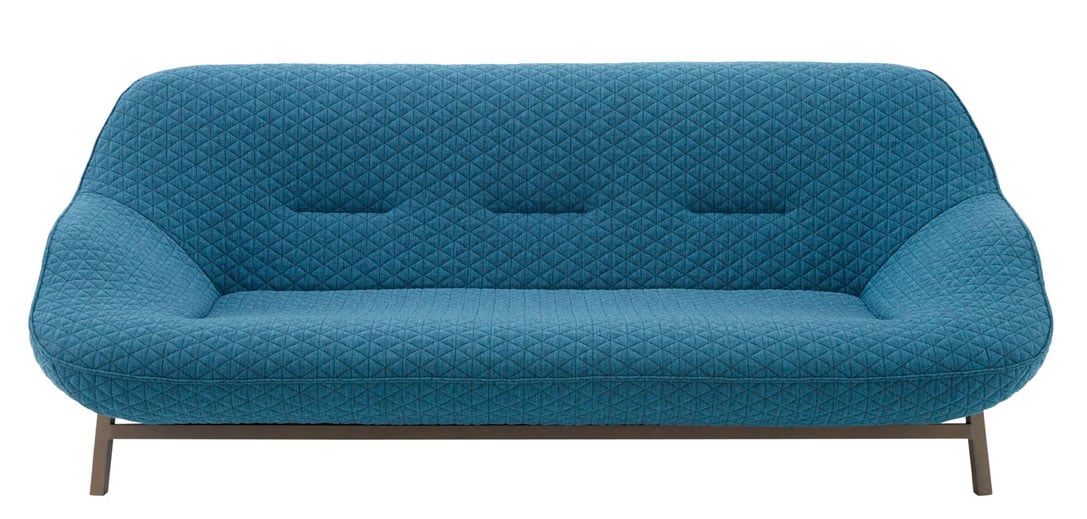 Defined by the idea of comfort, this sofa reflects how the Phantasy Landscape has entered our living rooms. Philippe Nigro perched the plush upholstered seat on extremely slim wooden legs, managing to give it a sense of lightness.
The brilliant hues of these vases, designed by Christophe Pillet, represent Kartell's effort to turn plastic into a precious-looking material on par with crafted glass.
Smart & Green's balls of light are waterproof, shockproof, cordless, and rechargeable, so they can be set on hard surfaces or even floated on water. In the spirit of Panton, they are available in a version that automatically circles through unlimited hues.
Created by a team of researchers, including designers Lanzavecchia+Wai, this is a therapeutic tool that was pre- sented last month in Milan. Users are bathed in colored light that can enhance or change their emotional state. The colors are controlled by an online app.