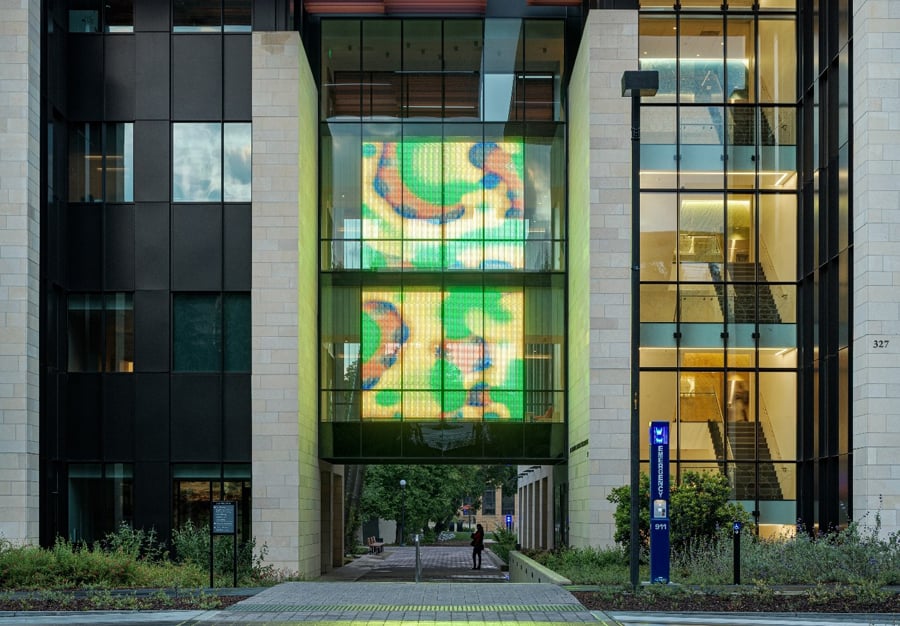 October 19, 2020
How Metal Fabrics Bring Architectural Visions to Life
40 years after Dominique Perrault's French National Library, metal fabrics continue to evolve, shaping contemporary architecture around the world.
Sponsored by: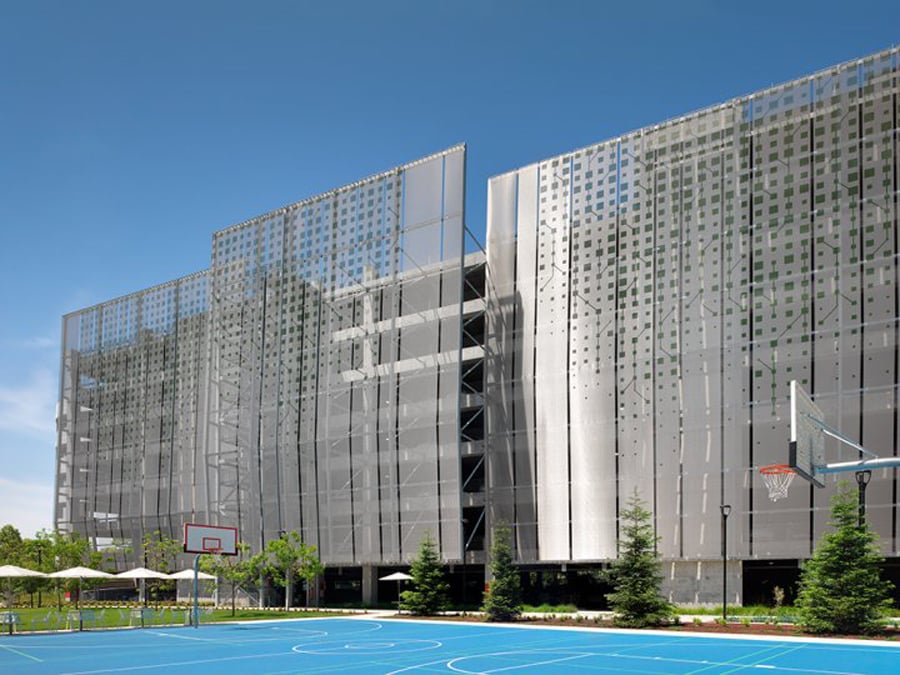 Over the past four decades, stainless steel metal fabrics have become an increasingly attractive solution for architects and designers seeking to create and enhance buildings of different typologies.
International specialists GKD, headquartered in Germany, have been at the forefront of this evolution, developing a wide range of woven metal fabrics that provide sustainable, flexible and often beautiful applications to reinvigorate previously underutilized built spaces.
"The company began in 1925 and has been run by the same family ever since," says Shawn Crismond, a representative for GKD in the US. "It started producing mostly industrial products for things like conveyor belts, before everything changed in the 1980s.
"At that time, the French architect Dominique Perrault was designing the French National Library and he was determined to bring metal fabrics into the architecture of the building. He wanted a partner who could realize his vision, and he and GKD got together eventually developing the site's iconic metal mesh ceilings and semi-transparent shading elements.
That collaboration is what launched the company's focus on architectural materials, which continues to this day. GKD's in-house design, engineering and marketing teams continue to develop an ever-expanding range of bespoke rigid and flexible metal fabrics that last the lifetime of a project. These can be used to form something as simple as a metal panel cabinet door to an entire exterior façade, and just about anything in between.
"We like to be involved on a project from the beginning, so we can show the design team exactly what the chosen material can do," says Crismond. "What really drives us is bringing the architects' vision to life and protecting their design intent."
One such vision recently rose above Palo Alto, California. At Stanford University's new Anne T. and Robert M. Bass Biology Research Building, architects Knot Design made use of GKD's proprietary media façade system Mediamesh to tell the story of biology using non-literal materials. Called Morphogenesis, their solution is composed of two parts; an interactive interface that allows users to control a complex algorithmic art piece based on Turing patterns, and a two-story tall media mesh screen, turning the building's visual identity into an ever-evolving work of video art. "This installation provides two points of engagement between the Biology Department and the public; one at a personal scale and one at a landscape scale," explains Michael Yun, principal and director of anti-disciplinary design at Knot Design. "Both are designed to stimulate curiosity, wonder and a sense of discovery, all central elements in the pursuit of science."
Cladding a bridge that spans Discovery Way and connecting the Biology Department's two wings, the installation is the highlight of Stanford's new biology building, but it wasn't without its challenges. "The project required a complex technical infrastructure. Utilizing five secure networked computers, three touch sensors, signal boosters, custom applications, and multiple panels of Mediamesh, all components are fully integrated into the building architecture," says Yun.
Since this was the first time Mediamesh had been used in an interactive environment, collaboration between architect and manufacturer was paramount. "The GKD team was committed to the project and helped us work through a range of issues including seismic and structural concerns, discrete power connections, and software interactions," says Yun.
For Crismond, this type of close partnership is essential as manufacturers and designers alike look to uncover new solutions to old problems. "We love being pushed by architects," he says. "We respond to that by testing just how far we can go to move things forward, be it by reducing solar heat gain, to incorporating digital displays, and increasing sustainability."