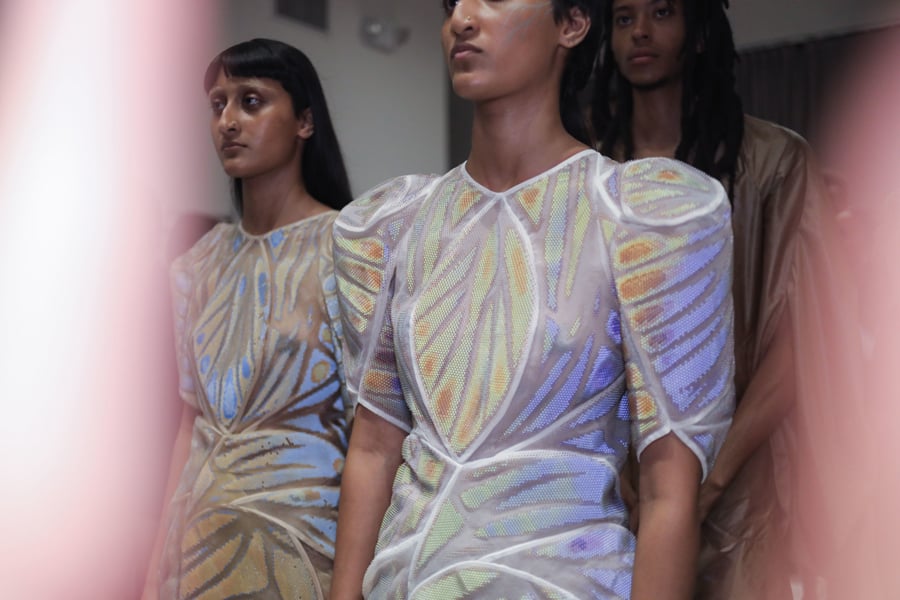 September 30, 2020
Experiments in 3-D Printing Yield Iridescent Fashion
A dress by threeASFOUR consists of tiny spherical cells made of photopolymers that refract light, creating an iridescent effect.
Surfaces of all kinds are top of mind these days, so we decided to look at all aspects of them, in these articles, from A to Z. Thinking of surfaces less as a product category and more as a framework, we use them as a lens for understanding the designed environment. Surfaces are sites of materials innovation, outlets for technology and science, and embodiments of standards around health and sustainability, as well as a medium for artists and researchers to explore political questions.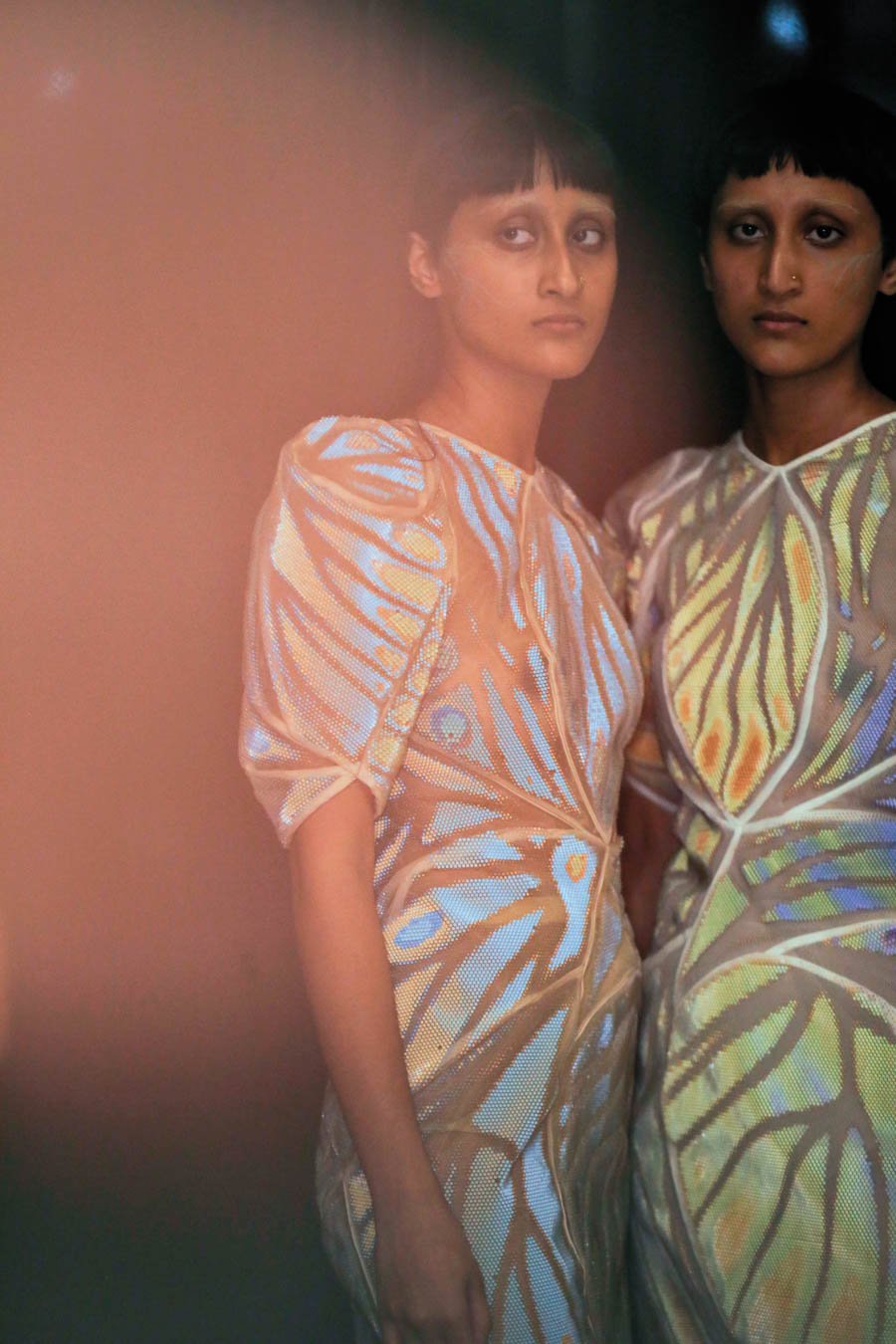 Butterfly wings and peacock feathers have long fascinated fashion designers because their colors don't come from pigments. Rather, microstructures in the wings or feathers bend the light to create iridescence—an effect hard to reproduce in textiles. But for last year's New York Fashion Week, design firm threeASFOUR collaborated with Travis Fitch and Stratasys, a 3D-printing company, to come as close as possible. Part of threeASFOUR's fall/winter collection, the Greta Oto dress consists of tiny spherical cells made of photopolymers, which are 3D-printed onto the surface of the fabric. Under the runway lights, the garment shimmered and shifted colors with every step the models took. "It's a stunning display of nature, fashion, and technology," says Adi Gil, cofounder and creative director of threeASFOUR.
You may also enjoy "Confronting the Dangers of Engineered Stone."
Would you like to comment on this article? Send your thoughts to: [email protected]
---
Register here for Metropolis Webinars
Connect with experts and design leaders on the most important conversations of the day.