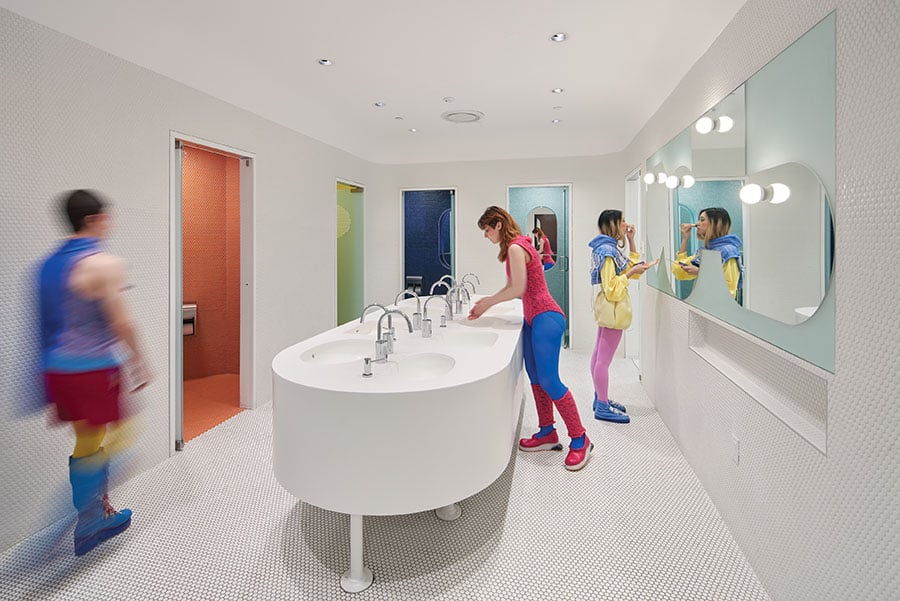 January 14, 2020
Kitchens & Baths 2020: The Best Projects, Products, and Technology
This special supplement from Metropolis is a handy guide to the best in kitchens and baths this year, including a preview of KBIS and IBS 2020.
As we enter a new decade of the 21st century, certain currents in American kitchen and baths have reached maturity. Open-concept kitchens are the norm, with islands and counter-height seating reigning supreme. Bathrooms have turned into wellness centers, with the luxuries of rain-style showers or aromatherapy worked into even the tightest urban apartment. In this Metropolis Kitchens and Baths 2020 supplement, we preview this year's releases from the Kitchen and Bath Industry Show ("Good Form"), which attest to seemingly boundless innovation in materials and finishes. And from deconstructed kitchens to gender-neutral bathrooms ("Showcase") it is clear that designers have found brilliant ways to adapt these products and ideas to the needs of our time.
But a revolution is brewing on the unglamorous trade side of the home design and renovation industry. KOVA, a new brand from construction startup Katerra, presents its smart, modular, and sustainable systems at the International Builders Show this month ("Fast Track(ing)"). Backed by a digitized workflow system, every RFID-tagged product is intended to fit seamlessly into a project, and can be easily repaired or replaced in the event of a renovation. The implications for efficiency and sustainability in the design and construction of kitchens and baths—indeed, any kind of space—are exciting.
KOVA will hopefully be the first of many such disruptors who will challenge the norms of design and construction, and move us towards the sustainable future we desperately need. —Avinash Rajagopal, editor in chief
You may also enjoy "6 Product Trends that Defined 2019."
Would you like to comment on this article? Send your thoughts to: [email protected]